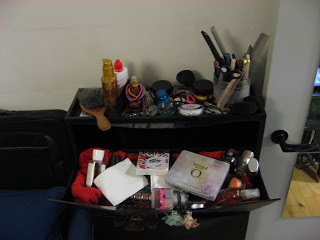 2013 Week 10, new vanity!
2013 Week 10, new vanity!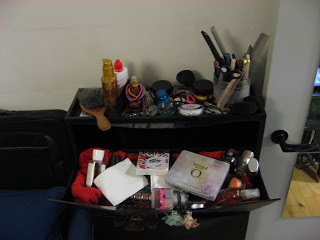 A look into the old vanity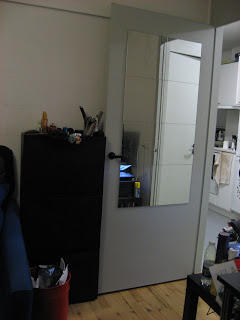 How it looked before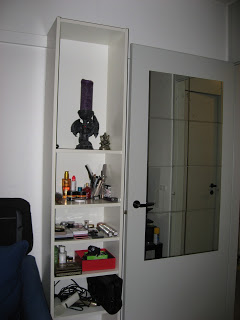 My new Vanity/battlestation!
This week I re-did my make-up vanity. My old one was just a shoe holder that turned into my make-up storage. I just got so sick of the unstability and lack of space, so I figured I could use a bookcase we had in our bedroom, that wasn't really being used. It's not perfect, but it is definately better than it was before! It works great, very stable (no wobbliness!). Now I even have space for my hair dryer and curling iron, plus most of my make-up (I probably have space for it all, but I don't use everything at the moment, so I don't see the point in cluttering it up already). I might put a shoebox with the rest of my make-up on the bottom shelf, to clear some space in the closet in the hall for towels and such.
Saturday we had the guys over for some burgers. We filled our table with food, and there was barely space for all the people around it. Good times were had.