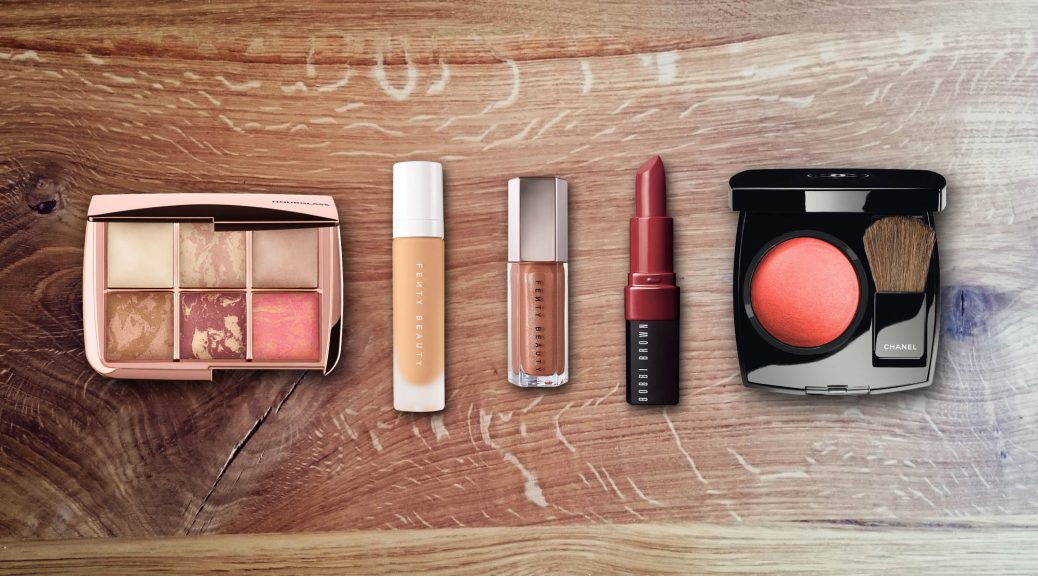 Daewyn's Desires vol. 1
Daewyn's Desires vol. 1
Greeting everybody. Hope you are doing well – I've been in a kind of slump after getting rejected for 2 jobs, where both felt like I would be a near perfect fit, and the interviews were great as well. But that's in the past now. The hunt continues.
But onward to more positive things – makeup dreams! My income  is kind of low atm (hence the job hunt), but I can still dream about all the lovely makeup I would buy if/when I have the money for it.
The other day there was a post on Makeup and Beauty Blog about the Hourglass Ambient Lighting Edit Volume 3 palette, and it looks so amazing! I have a finishing powder and a blush from Hourglass, that I bought when I was in the States last year, and I am super in love with the formulation – so smooth and easy to work with. Also my blush and highlighter collection is really small right now, so this would be a huge step in the right direction. Sadly it's $80 which is a bit too steep of a price for me (plus I have to buy it on the American website and pay for international shipping which I can't imagine is cheap). So this is probably not gonna end up in my collection 🙁
Then there is the beautiful Fenty beauty release. A lot of the things look super pretty, but the things I really want to buy is the Pro Filtr Soft Matte Longwear Foundation and the Gloss Bomb Universal Lip Luminizer . I really want to experiment with the foundation, try and mix it with different things to play with the coverage etc. I'm not sure what shade I would be, so I would have to take a look in Sephora the next time I'm in the city. And the gloss looks like something I could wear every day and it would just give me a bit of more oompf.
I saw a video from Lily Pebbles where she was at an event in New York for Bobbi Brown and she talked about the Crushed Lip Colors (from Bobbi Brown) and they just looked so stunning and comfortable to wear. If I should get one I would probably start with the color Cali Rose – it looks like such a nice mauvy pink. They are a bit expensive, so I'll have to be sure about the color before buying. I don't know if there is a store in the Copenhagen area that sells them, but I would love to do a bit of swatching before buying.
I made a comment on the Hourglass Ambient Lighting Edit Volume 3 post on Makeup and Beauty Blog, drooling over the palette when someone suggested that I should get the Chanel Joues Contraste Powder Blush in Malice – and it look super beautiful! It is a bit expensive though (it is Chanel after all), but damn it's worth considering. It looks like such a bright and summery color that would be such a fun addition to my collection.
Lastly I'm really considering getting the Emporium Beauty Box from Femme Fatale Cosmetics, which is a subscription box every other month with lots of great indie brands in it. The brand is based in Australia, but features lots of different indie brands, AND they ship internationally! I discovered the box through BiohazardousBeauty on youtube where she has a couple of unboxings, and so far it looks super nice. Eyeshadows, perfume oils, other makeup and beauty stuff. It does cost a bit – $44 for EU – but since it's every other month it will end up costing the same as the beauty subscription box I'm getting at the moment – and I'm really close to unsubbing to that, so it's very likely I'll get the Emporium instead.
There are always a bunch of products I'm lusting after, these are just the ones most on my mind at the moment. What are you wishing you had in your hands right now? – I would love to have my eyes opened to new and exciting products!
(Pictures of products are from the company's websites)