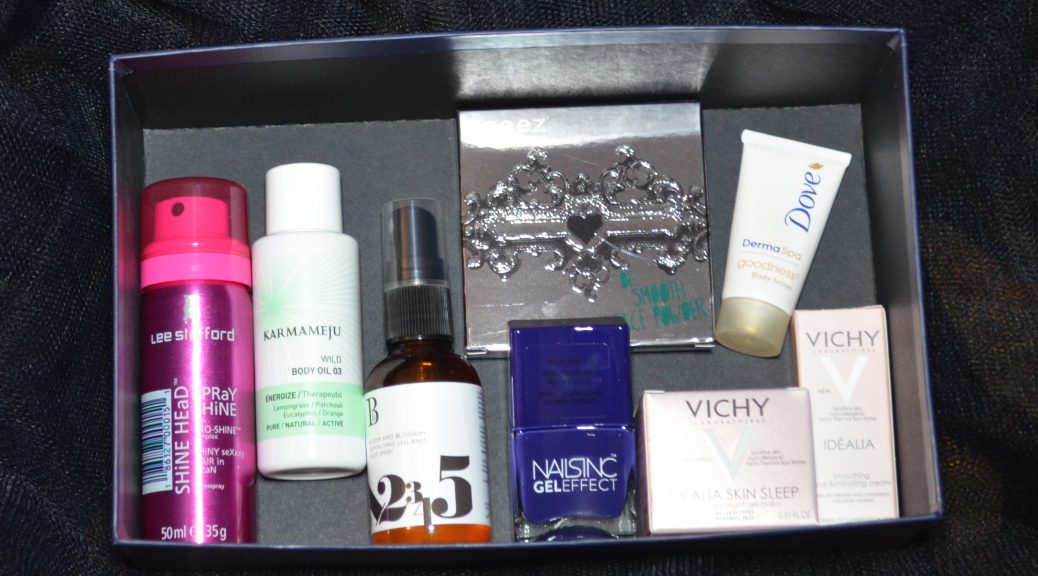 December Goodiebox: Happy Holidays
December Goodiebox: Happy Holidays
Another month passed, and I'm finally getting to do my December Goodiebox post. This month theme was "Happy Holidays" and was filled with products to "give a needed break from the Christmas hustle and bustle, but of course also prepare you for partying" (as it roughly says on the brochure in the box). So let's dive into the products.
First up is the full size Teeez Cosmetics Be Smooth Face Powder, which sells for 190 DKK (~27 USD)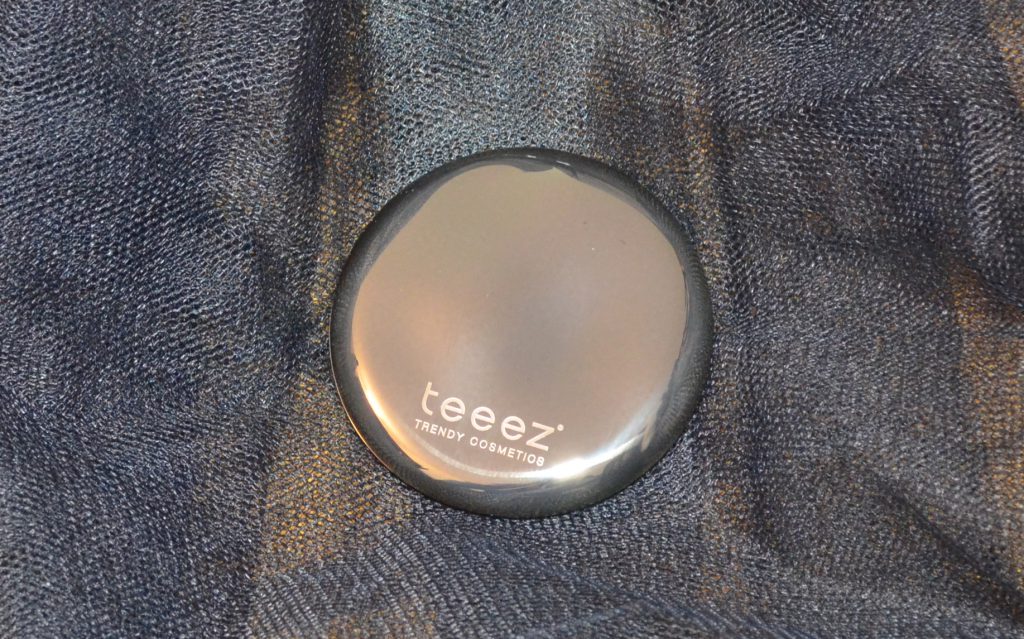 The packaging is kind of warped metal on the outside (that really loves fingerprints), which is super pretty and feels like great quality.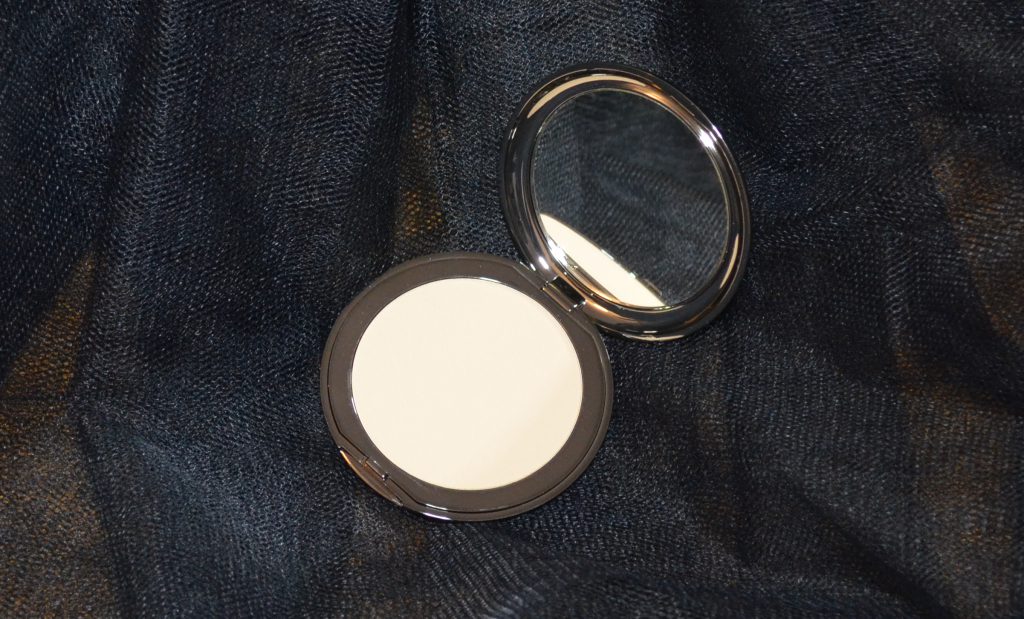 The inside is really simple, with just the product and a mirror. The product itself feels like it's finely milled, but like it could still suck up some oil – which is something I insist my powders can.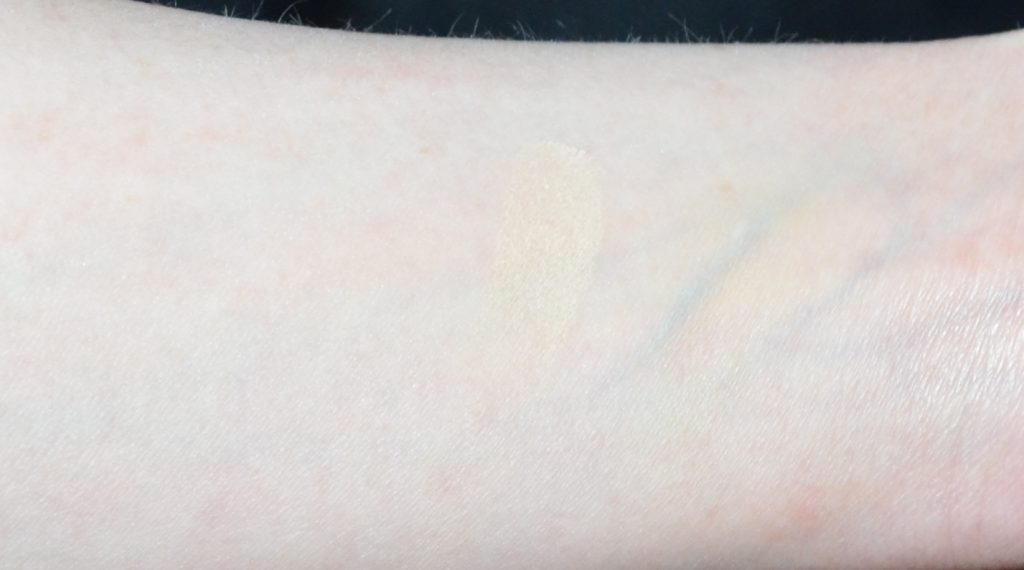 The swatch is slightly yellow on my forearm, but it will most likely blend out very nicely. I'm very exited to try this out on mah oily face.
Next is a sample of the Vichy Idealia Skin Sleep, which is a night creme (totally fitting, since I'm almost out of my current night creme). The full size is 50 ml, and sells for 234DKK (~33 USD)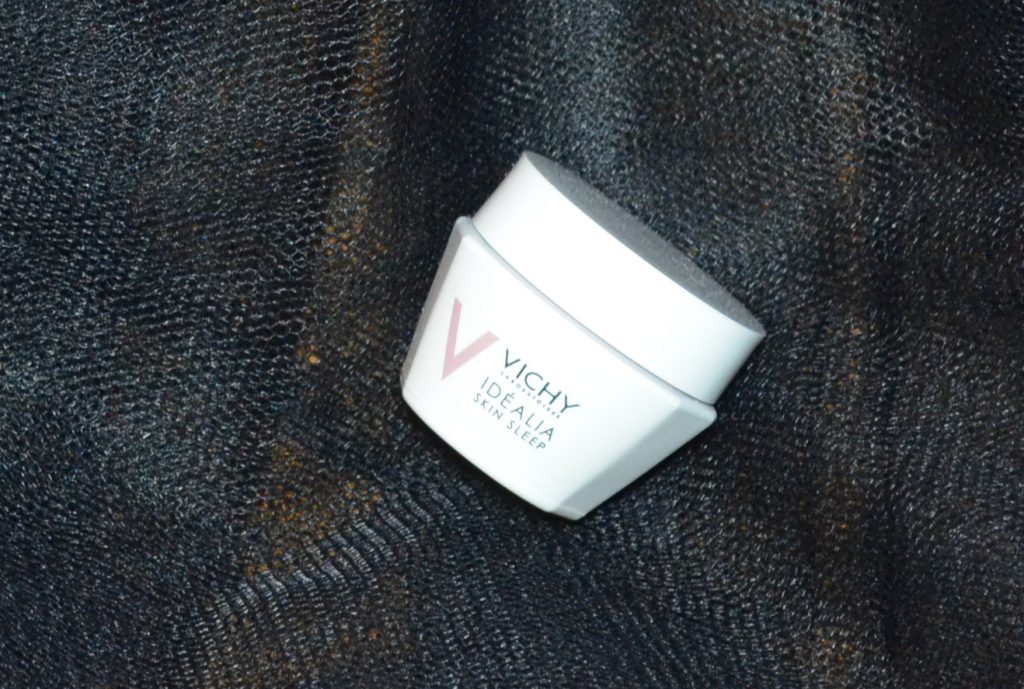 The product itself is pink (which took me by surprise), but feels really nice on the skin, not too thick and not too watery.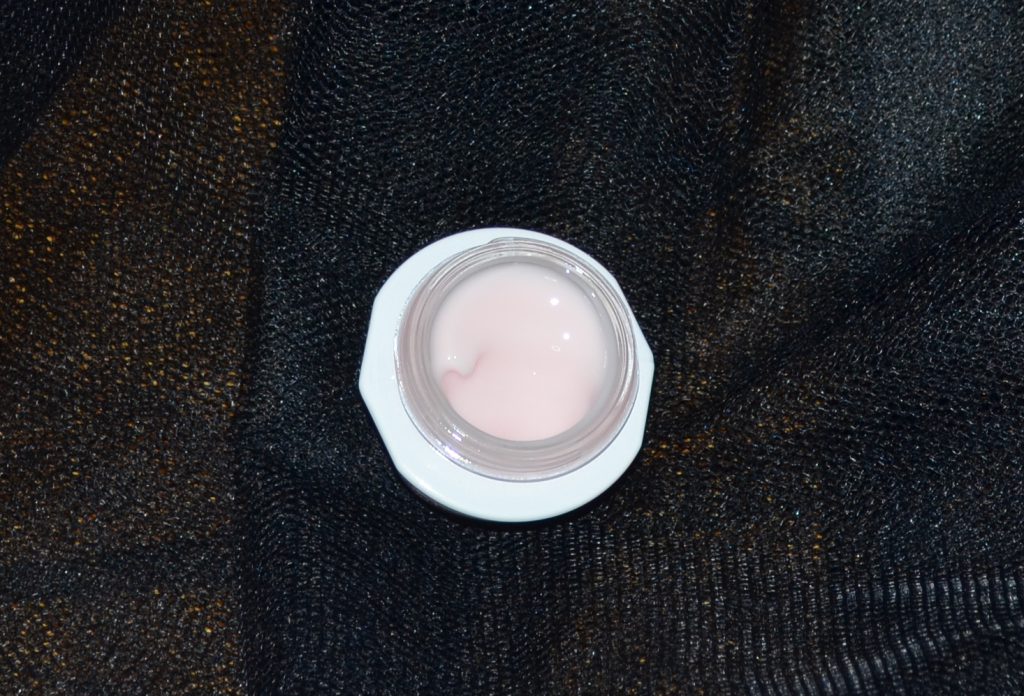 Then we have a 10 ml sample of the Dove DermaSpa Goodness3 Bodylotion. You can get 200ml for 50 DKK (~7 USD). It's a really rich bodylotion, so I'm kinda sad that the sample is so tiny, since it feels really soothing on my dry, irritated, winter hands. I would have loved to get a bigger size of this, and I might buy the full size when I run out of my regular moisturizer.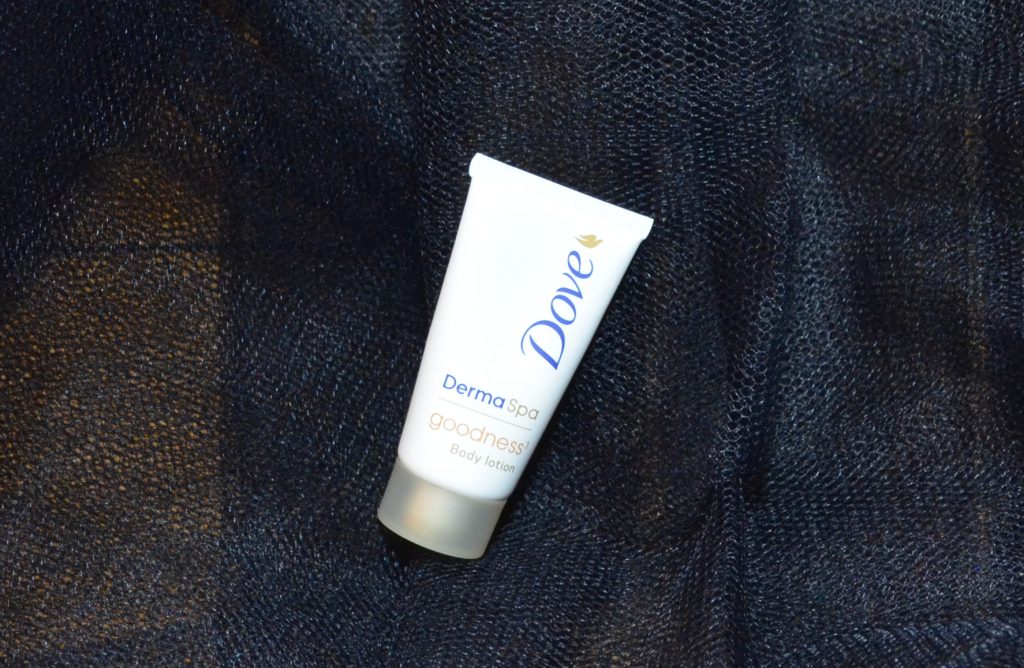 Then we have an even tinier sample – 3ml of the Vichy Idealia Smoothing and Illuminating Cream. Which I guess is okay, since it's not a part of the box, but an extra item thrown in there. It doesn't say how to use it, so I'll probably put it on my makeup vanity to try as a primer.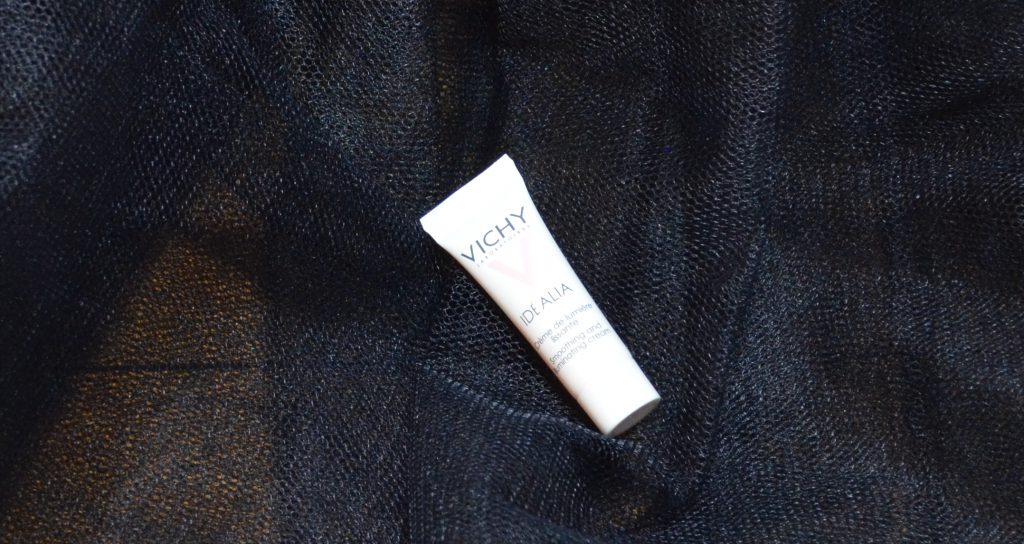 Next in line is the 50 ml (full size) Shine Spray from Lee Stafford. It sells for 39 DKK (~5.50 USD). When it comes to adding shine to my hair, I usually use an oil in the ends, since it gives shine and nourishment which my hair desperately needs. But this will be nice to add after doing a hairdo to give it some extra shine.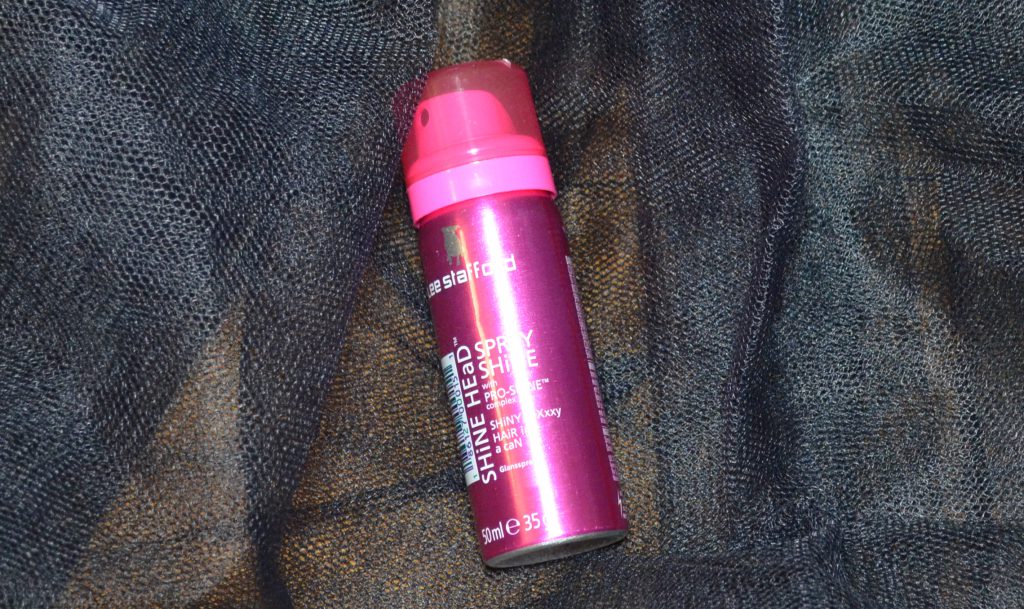 Then we have a full size (50ml) Wild Body Oil 03 from Karmameju. It sells for 89DKK (~13 USD). This is a body oil that also has some aroma therapeutic elements to it. I really love the idea of aroma therapy, since the sense of smell is really powerful tool for the brain- but I don't have a sense of smell, like at all, so it's kind of a moot point for me. It has essential oils of citrus fruits, mint and flowers that has a invigorating effect (at least that what the brochure in the box says). It feels really moisturizing on the skin, but it is an oil, so it feels kind of sticky/greasy when you apply it – and some time after.
I used this one night, before going to bed (though I'd skip it if I wanted to read in my book to avoid making grease marks on it) and I really liked it – I could even "feel" the mint tingling my skin slightly (though that might have been a placebo effect – that has happened to me before at least). Anyways. This is a nice treat for my skin if I have a really dry spot, and some time to kill without putting on clothes.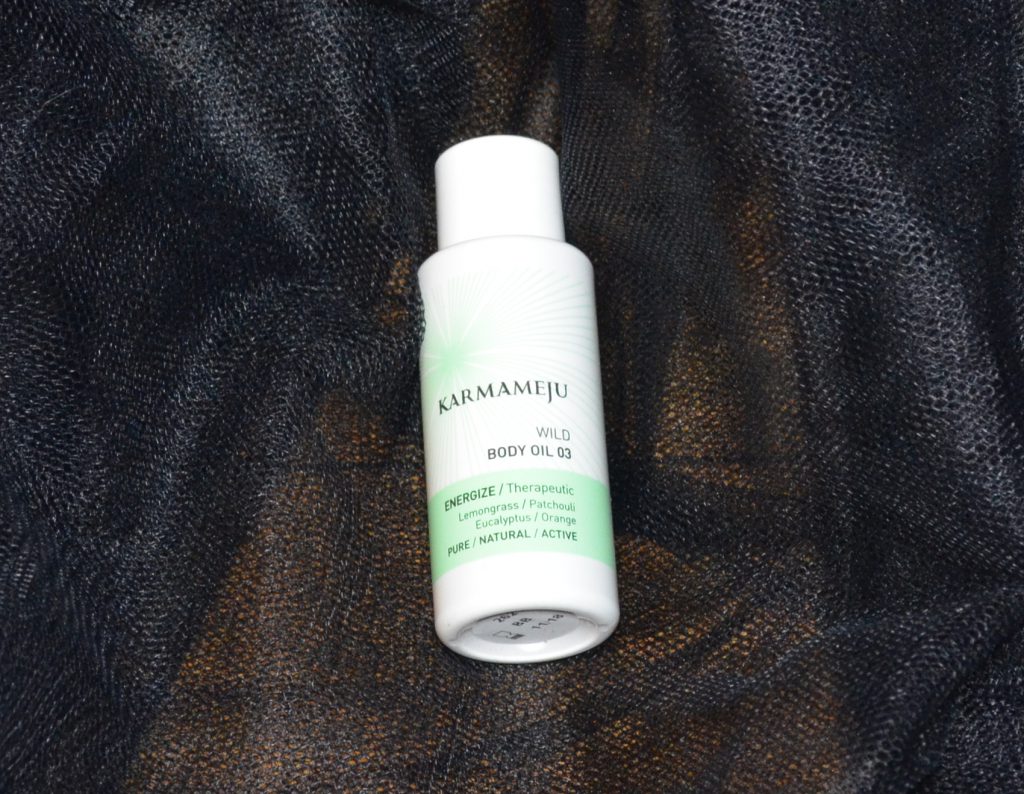 Next up is a sample (50ml) of the Bloom and Blossom Revitalizing Leg and Foot Spray, which sells for 122 DKK (~17 USD) for 100ml. This is exactly was the name suggests – a spray you can use on your legs and feet to calm swollen ankles, and tired legs. It can be used over top of nylon stockings, which is nice if you're at a party or something, but I don't think I will get that much use out of it, since I rarely tire my legs out to a point where I would need something like this. But I might try it as a setting spray for my face, just to see how that would work.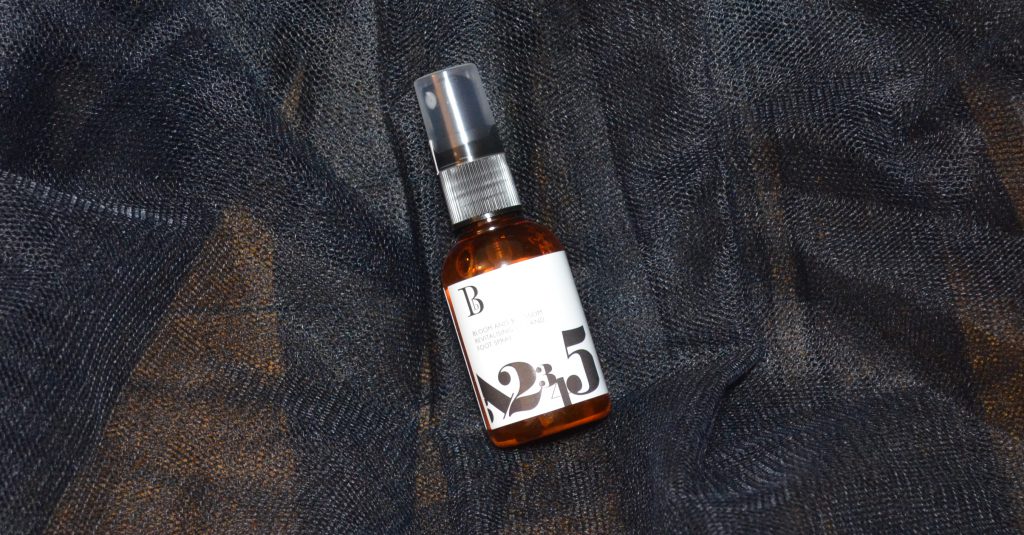 Last, but not least, we have a full size (14ml) GelEffect nail polish from Nails inc. It sells for 145 DKK (~21USD) in stores. It's in the colour Old Bond Street, which is a nice purply/blue colour, that is really unique, and definitely not something I have in my collection. I usually don't wear nail polish, since I wash my hands, and use lotions, so much that the polish just looses all grip on my nails, but I might have to try this one out – I have heard good things about Nails Inc.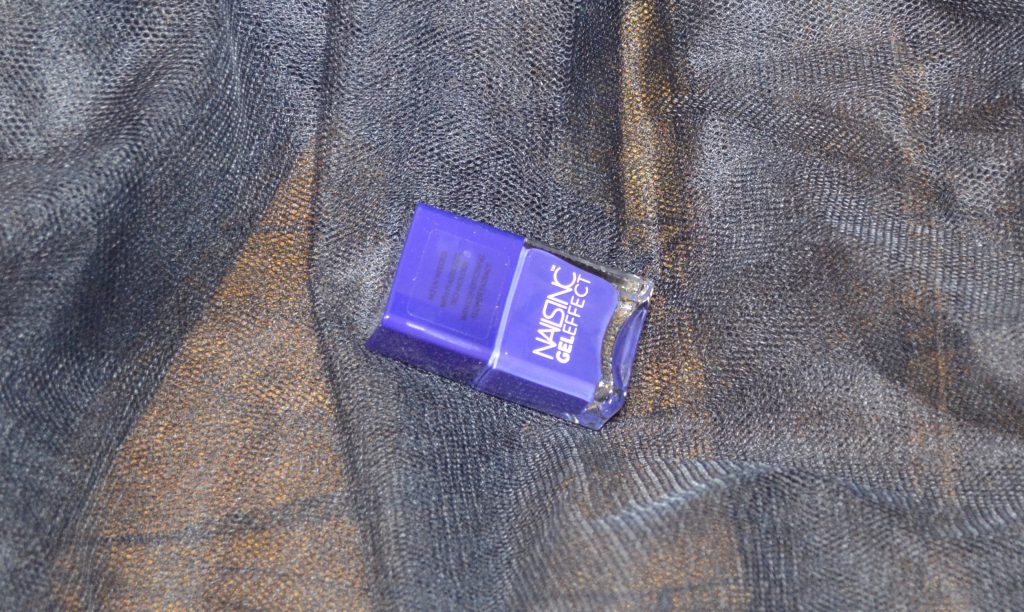 So that was my December Goodiebox – actually done before receiving my January box! It had some really nice things in it, like the powder, the body oil, nail polish and the Dove body lotion, but overall just an okay box. I would love to see some more actual makeup items in future boxes, but I'll take what I can get 🙂