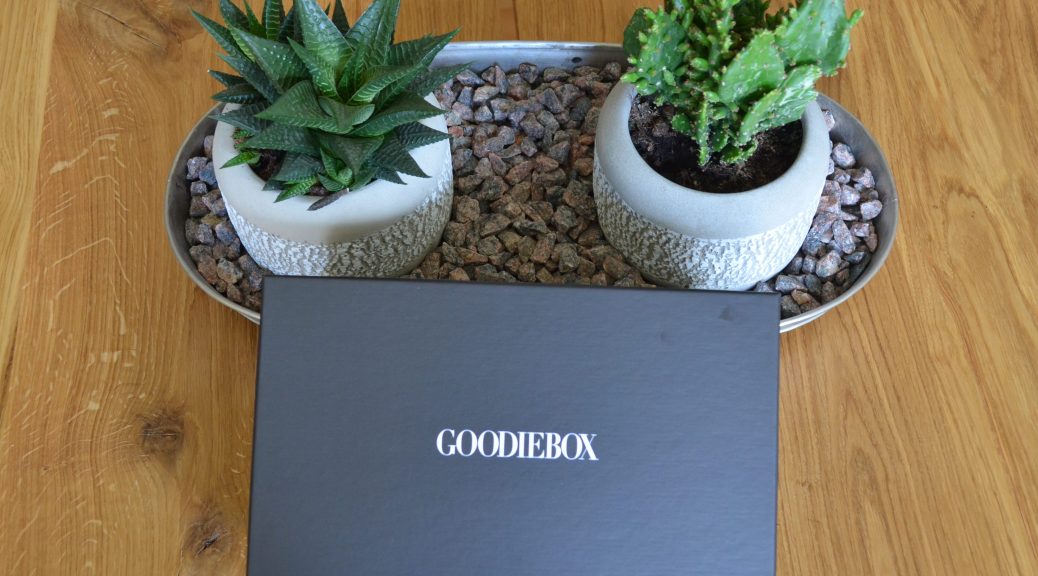 July Goodiebox: Summer Fling
July Goodiebox: Summer Fling
July has come, and passed, and that means a Goodiebox post! July has been an eventful month for me: my parents came back to Denmark (after spending 2 years in California), I started learning Python, we went to a LAN party, and we went to a couple of birthday celebrations. So we've been busy little bees all month long.
But enough about that, let's move on to this months products!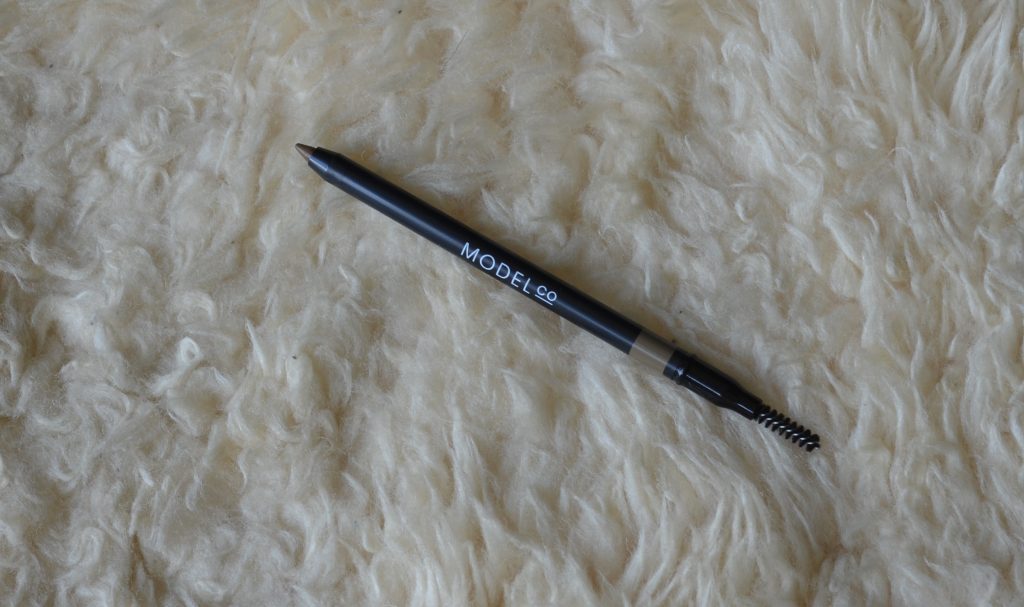 First up is a full size Instant Brows pencil from Modelco, in the colour Light/Medium, and it sells for 115 DKK (~18 USD). I always like trying new brow products, since my brow routine is ever changing, so it's gonna be interesting to try this one out. It even has a spoolie on the other end to help shape the hairs.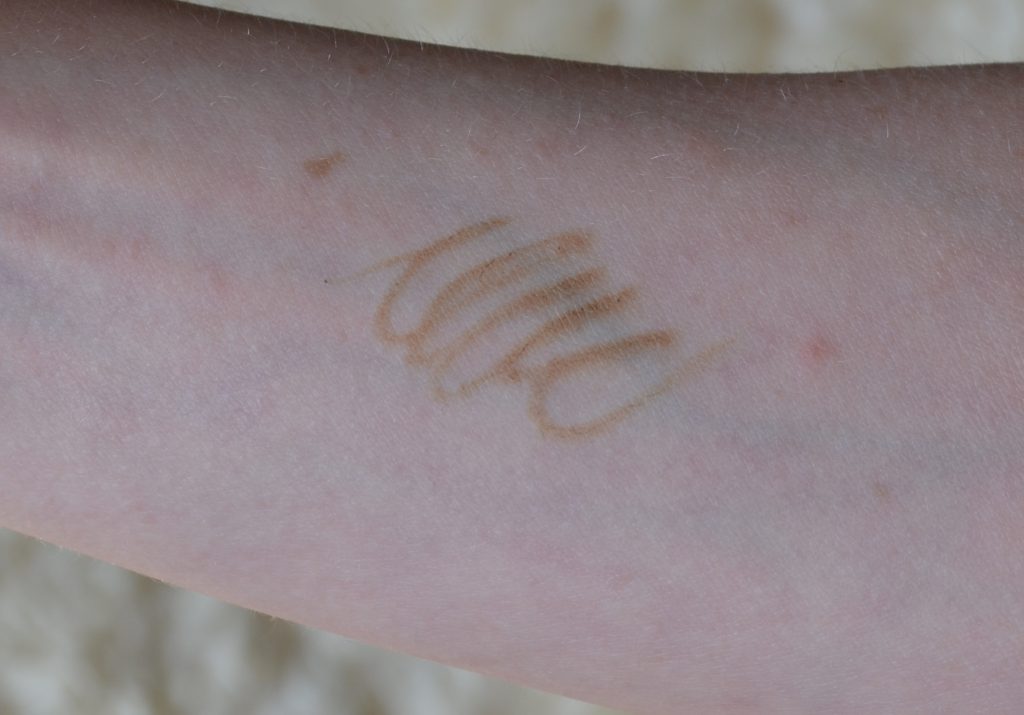 Unfortunately it looks like it might be a little too light and yellow to match my brow hair colour. I have really dark brow hairs, even though I'm a dirty blonde. So I might need to supplement it with a darker brow powder or something.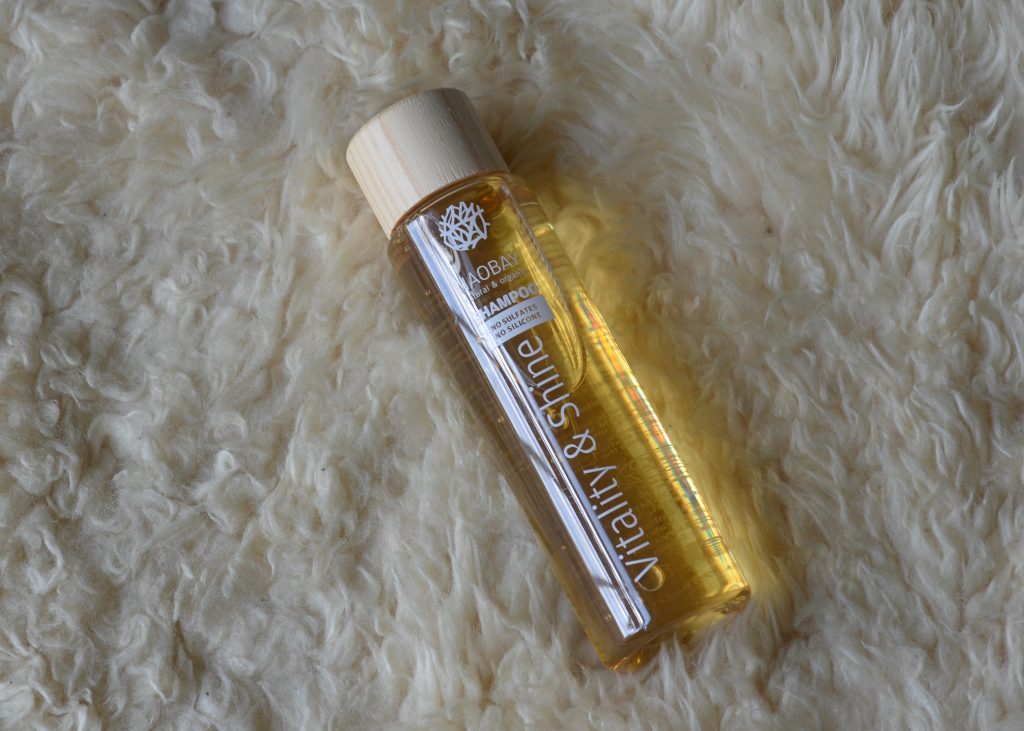 Next is another full size product, the Vitality & Shine Shampoo by Naobay, which sells for 185 DKK (~29 USD). It apparently smells like citrus fruits, and it's consistency is really fascinating – it's really viscous and I could spend hours tipping the bottle, watching the air bubble move slowly from one side to the other. I usually use a shampoo for dry scalp, but I hope this won't dry out my scalp when I use it, but I'll have to test it out to see. I really love the idea of having a wooden lid, but I'm concerned about how it would hold up in a humid shower.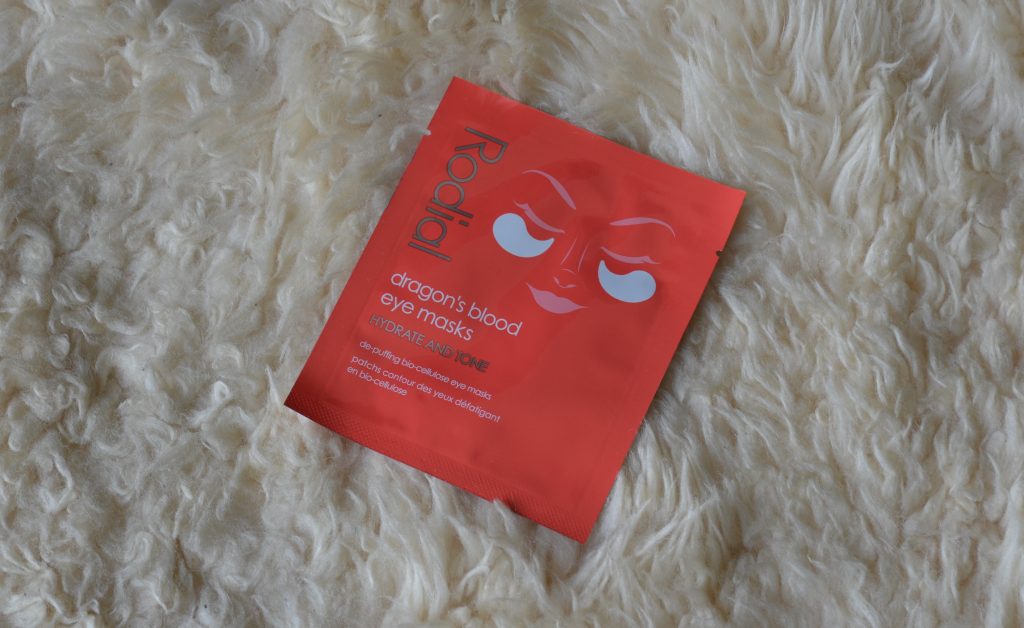 Then there is a sample of the Dragon's Blood Eye Mask from Rodial. It's a kind of sheet mask, but for your eyes, and a full size contains 8 of these and costs 425 DKK (~67 USD), which I find very pricey for 8 uses. It's an interesting idea to have a small sheet mask for your eyes, to gives some intense nourishment, and it says it reduces swollen eyes and dark circles and smooths the skin, so I'm intrigued and excited to try them out. But I do feel like the price tag is a bit excessive.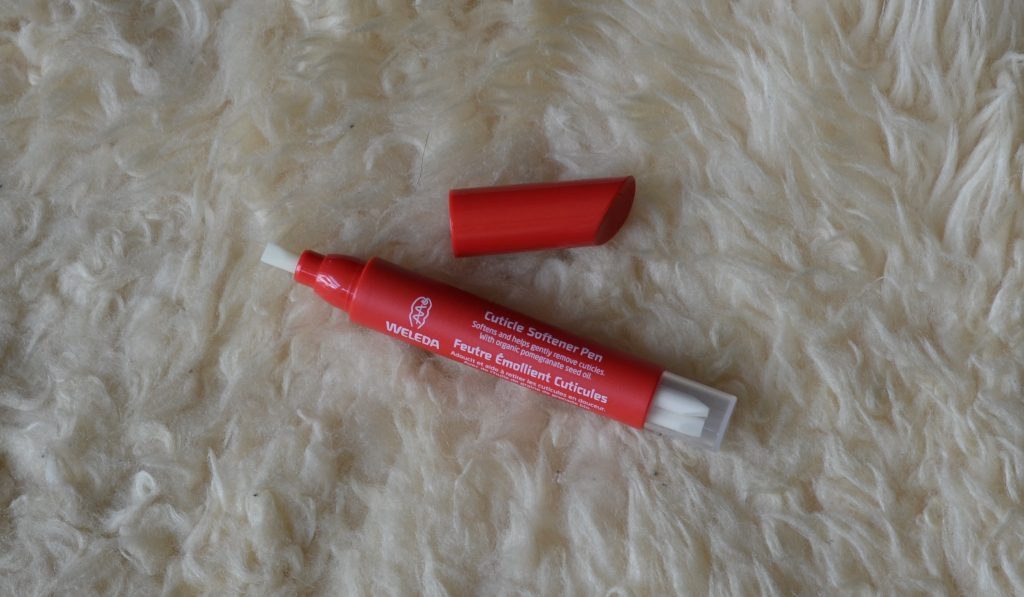 Next up is a full size Cuticle Softener Pen from Weleda, which sells for 95 DKK (~15 USD). I really want to get back into the nail game, start wearing nail polish and generally have groomed hands, and this will be a great start. It has like a moisturizing liquid in it that you apply to your cuticles, and then use the pen to gently push them back, so hopefully it can improve the overall look and feel of my nails.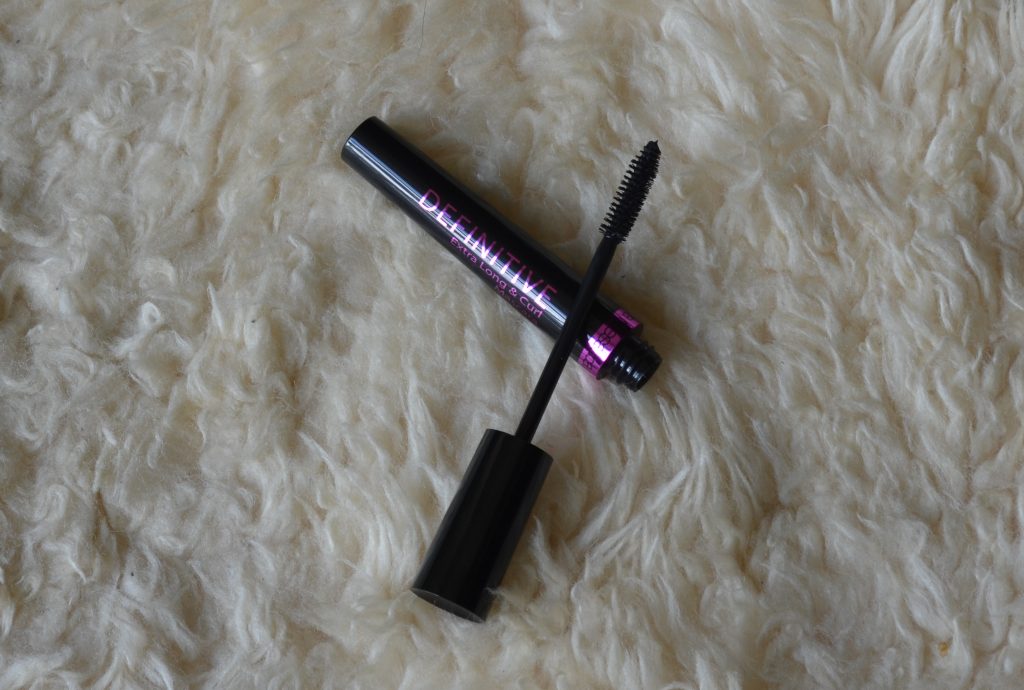 Next item is the Definitive Mascara from Mesauda, another full size product, and it sells for 99 DKK (~16 USD). I love trying out new mascaras, but unfortunately this one isn't waterproof, which is the only type I wear since my eyes are crazy watery. I might try it out if I know I'm not going anywhere, but just want to play with some makeup.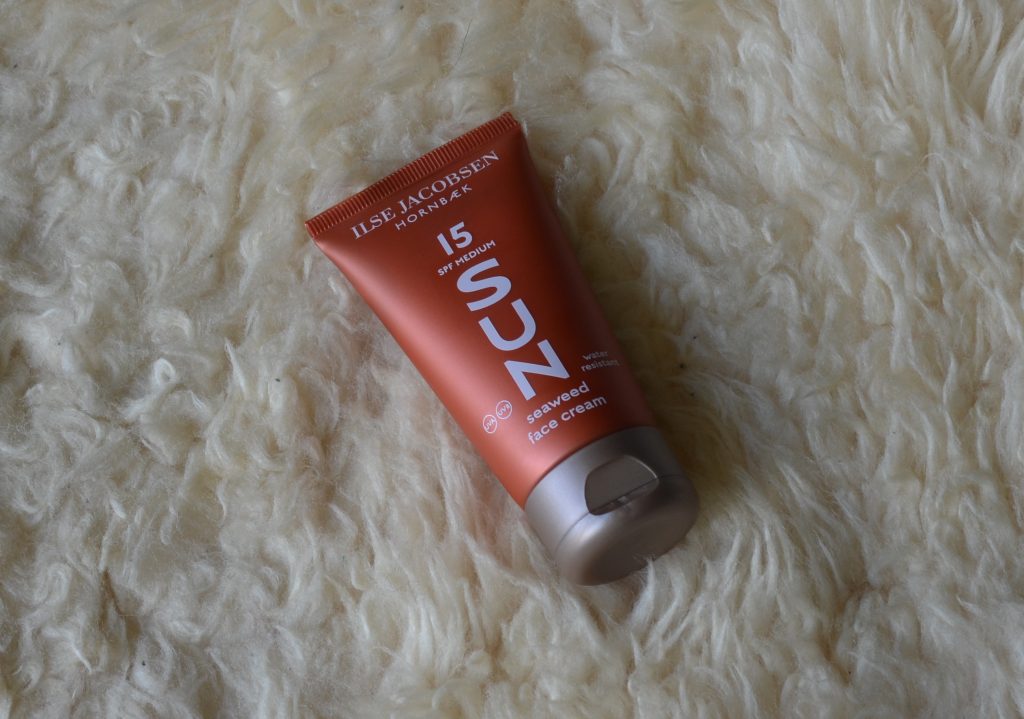 And then, last but not least, is a full size SUN Seaweed Face Cream with SPF 15, by Ilse Jacobsen, that sells for 145 DKK (~23 USD). This is totally perfect since I'm running out of my current face sun screen. I usually buy at least SPF 30, but 15 should be enough here in Denmark – especially now that summer is getting further away.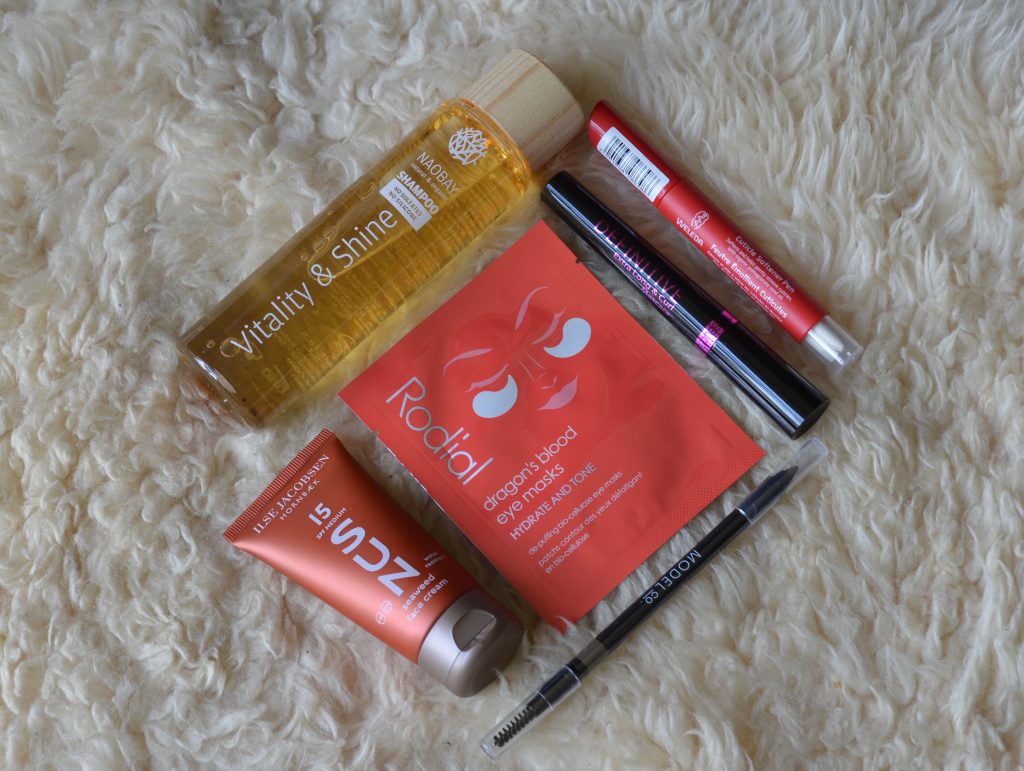 And that was everything. Overall an okay box this month. There isn't that many things that I'm super excited about, other than the face sun cream. I'm sad that the brow pencil is so yellow and needs a bit of help to actually work with my complexion.
But anyways. Do you get any subscription boxes? Did you get anything cool this time around? Let me know, I would love to hear what other people get.