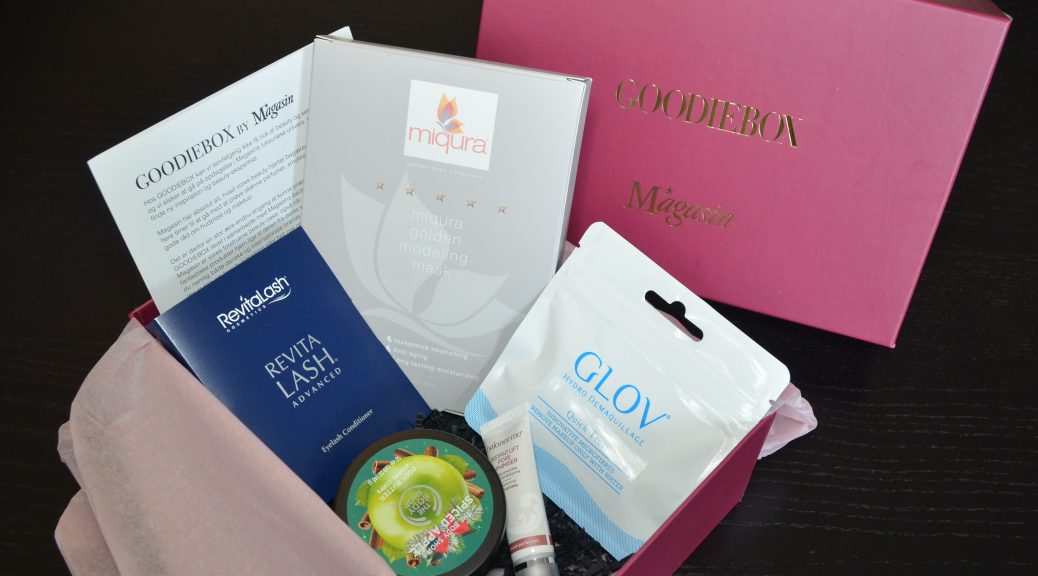 October Goodiebox: 5 Beauty Picks by Magasin
October Goodiebox: 5 Beauty Picks by Magasin
So I signed up for a beauty/makeup subscription box called Goodiebox, which is basically the only subscription box you can get here in Denmark. The subscription costs 159 kr per month (about $23 USD). This is the first "real" box I got. See, I signed up in the beginning of October, but still got the September box (which I found a bit weird, but oh well).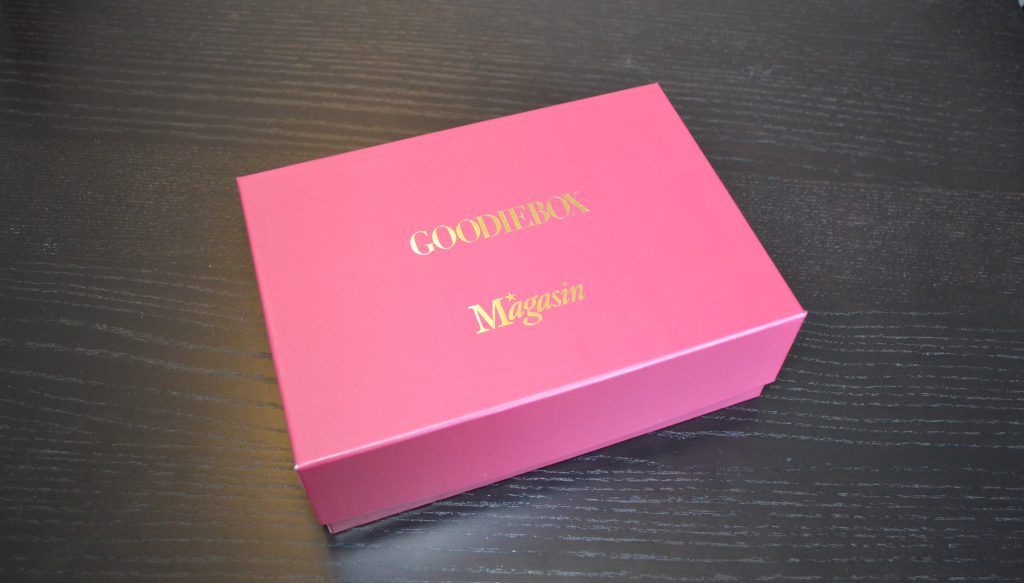 Anyways, the October box is done in collaboration with Magasin, which is a Danish department store. I have always loved Magasin, and have bought lots of both makeup and beauty products from them, so I was excited to see what I would find in the box.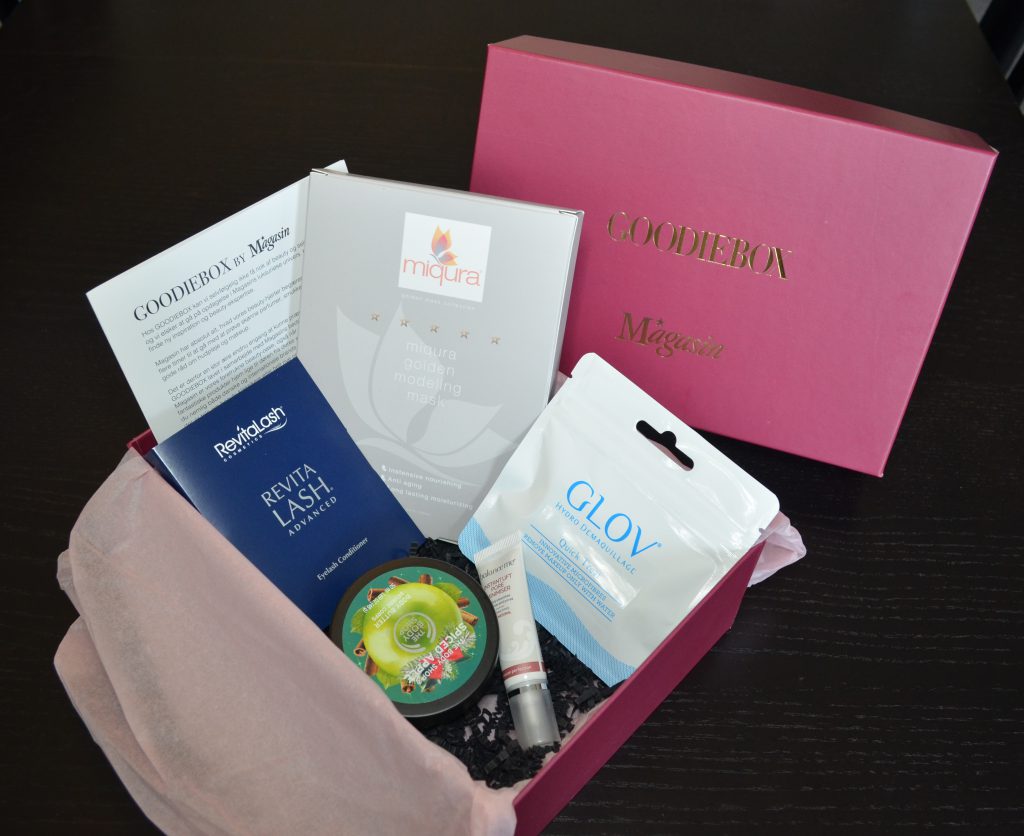 The box contained 5 beauty items. I would have liked some makeup items, but this month is a beauty-box, which is fine, but let's dive into the product themselves.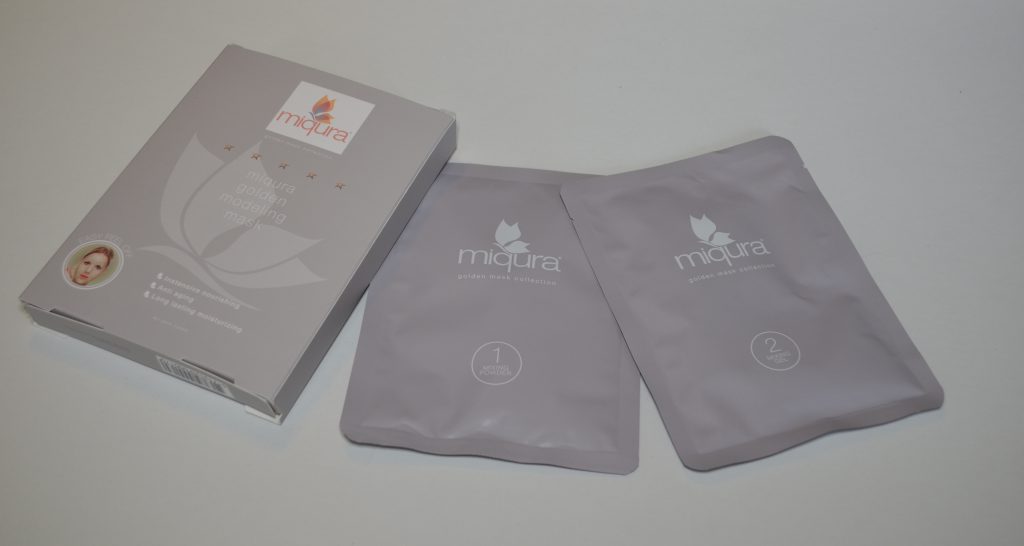 First up is a full size Miqura Golden Modeling Mask. It's a face mask, where you mix the two bags, apply, let it dry and then it peels off easy. This seems like a fun mask, but when I read the instructions I found out that you use the entire contents of both bags for a single use. And for a sales price of 125 kr (about $18 USD) it just seem like such a waste. I'm gonna try it for sure, and see if it lives up to the price point.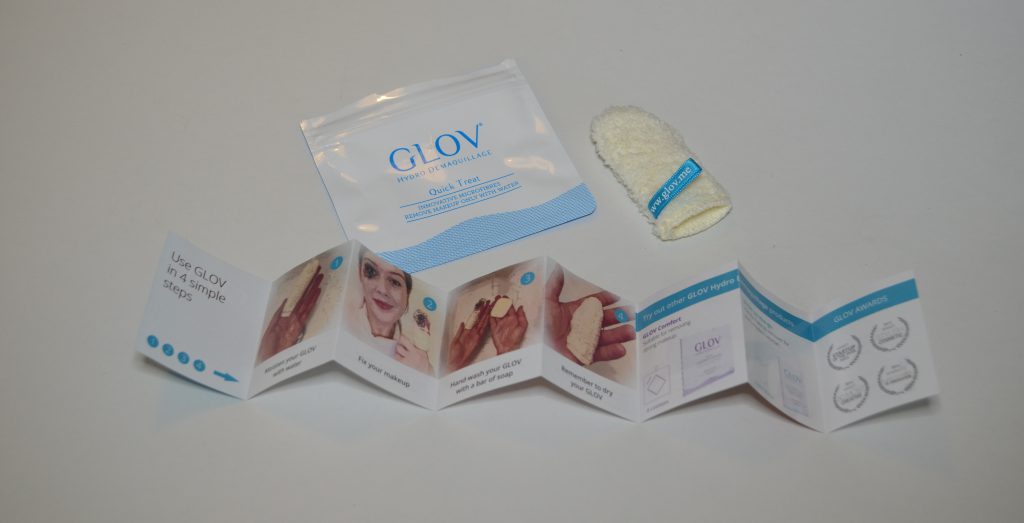 The next item is a Glov Quick Treat, which is a micro fiber cleansing cloth, that can remove makeup without any cleanser/oil (at least that's what they claim). On the little pamphlet in the box it was described as a finger glove, but my brain just read "glove", so I was super surprised when I opened it and it was a tiny thing that is meant for only a finger. I have tiny hands and fingers, so I could fit two fingers in the glove (barely), but I feel like if I would use one finger only it would just turn and slide around when I tried removing my makeup with it. I did some research, and found out that you actually can get a full size glove for 149 kr (about $22 USD).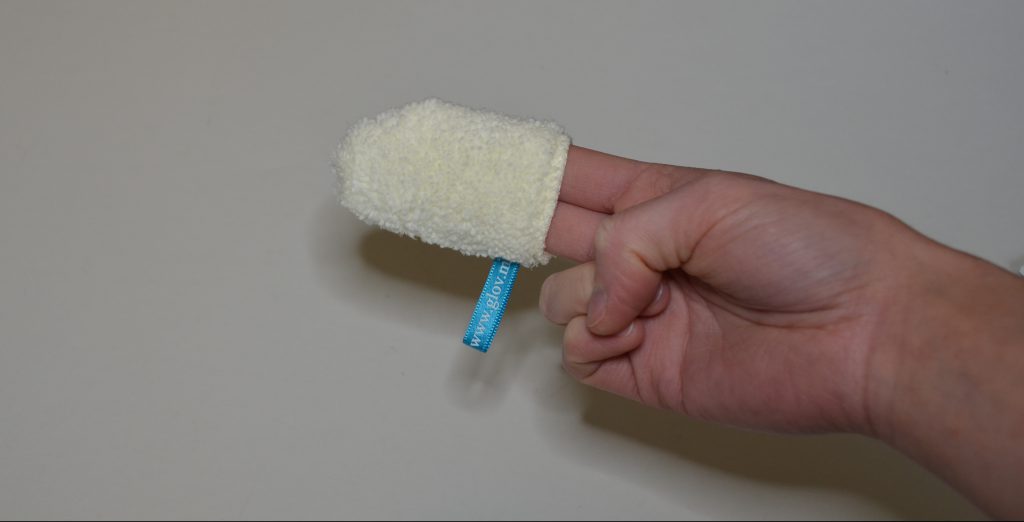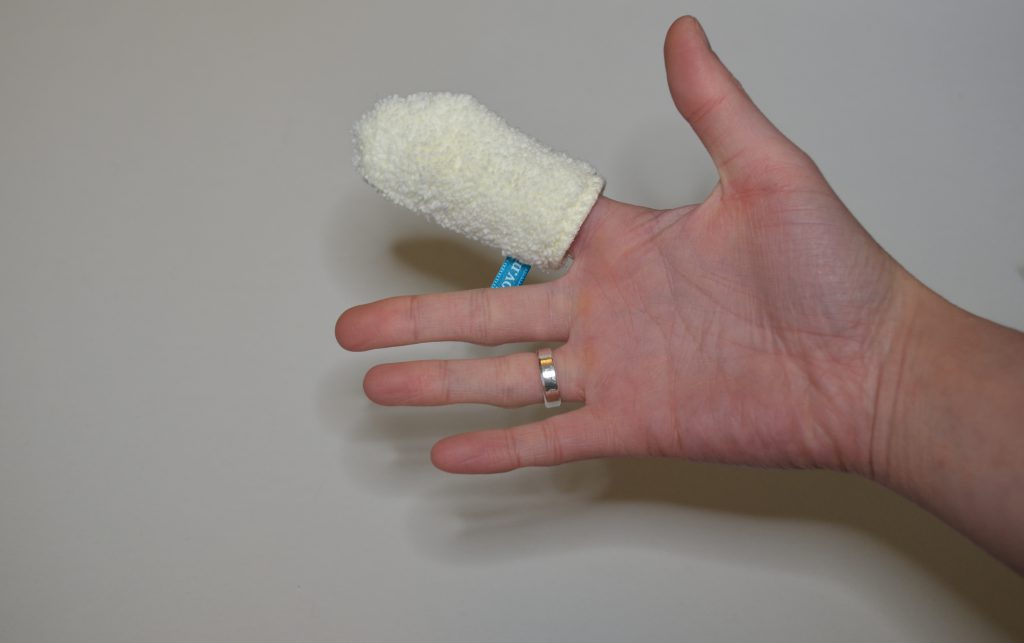 I haven't tried it yet, but I feel like you would have to rub your skin a lot to remove any makeup – especially waterproof makeup, which is basically the only thing I use. On the plus side, it is really soft, so I will definitely try it out, just to feel it on my face.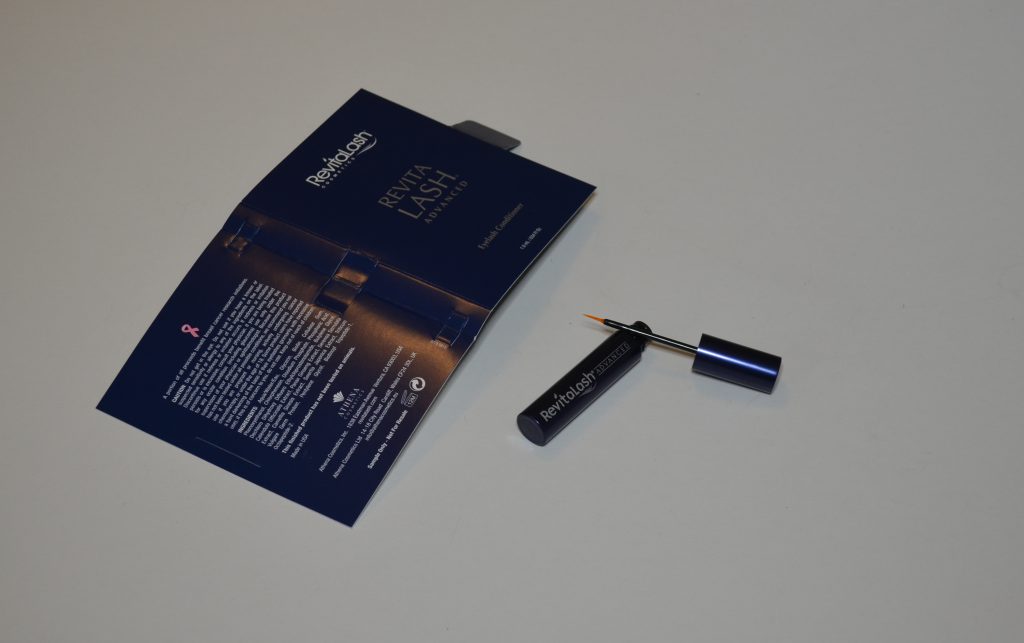 Now this product is exciting! It's the Revitalash Advanced Eyelash Conditioner Serum. I have wanted to try an eyelash serum for a long time, but haven't brought myself to spend to money on it. This is a full size product which would cost 399 kr (around $60 USD) in the stores. I'm already using castor oil on my brows, to try and improve hair growth – but I can't use the castor oil on my eyes, since they water like crazy when I put the oil anywhere near them.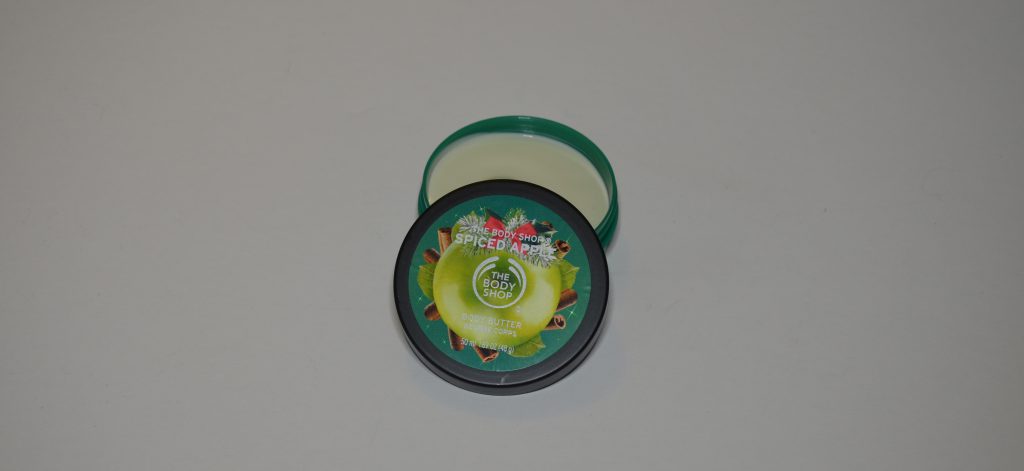 This is another great thing. It's a Limited Edition Spiced Apple Body Butter from The Body Shop. I have used the body butters from The Body Shop on and off for a long time,. I really love their formulas, and you can get a butter that suits your skin and nose needs. This is a great little sample, that I might end up chugging into my purse to use on the go. A full size (200ml) of this will cost 175 kr (about $26 USD)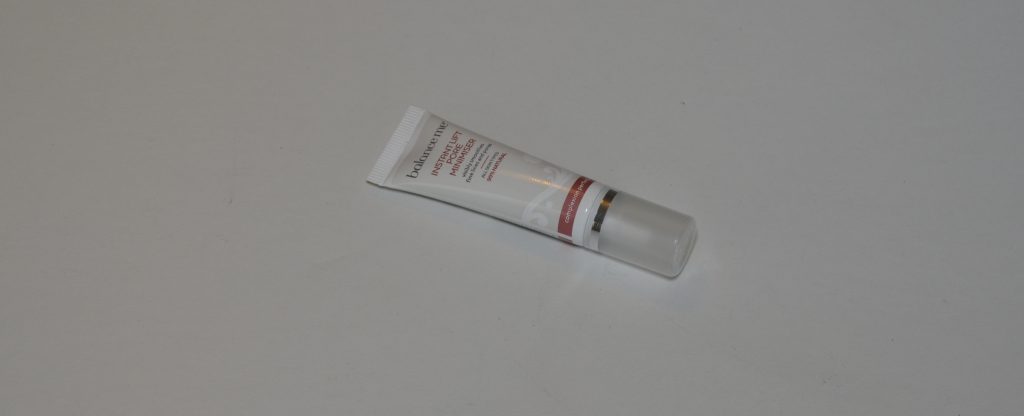 Last, but not least, is the Instant Lift Pore Minimiser from Balance Me. It's another full size product, that reduces pores and fine lines, and can be used as a primer before makeup. I don't think I have every tried anything from Balance Me, but this looks very interesting. For a full size product, it looks kinda small. It's 10ml, and sells for 200 kr (about $30 USD), so it's hopefully a good product for that price.
Overall, a pretty great box this month – lots of awesome beauty products, including 3 full size items.
Do you have any beauty/makeup subscriptions? What was your favorite product you got this month?