2013 week 32 Monday: Roadtrip!
2013 week 32 Monday: Roadtrip!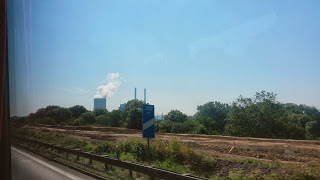 Nuklear power plant on the way to Ravensburg
Monday morning we started our week-long roadtrip to southern Germany. We had a rented bus for the entire week, so we had the same driver all week. The bus was a 50-persons bus, but we were only around 20 people, so we each got our own double seat.
Our first stop was Ravensburg, where we got a guided tour around the Ravensburg art musuem, which is the very first zero energy museum in the world. The problem with having a zero energy museum, is that you lose a lot of themperature and humidity control, and most art need a constant temperature and humidity to not be damaged, but it turns out that the museum manages to do just that, despite the lack of control.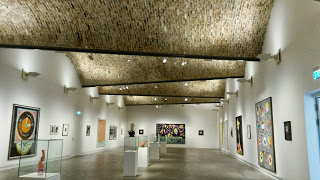 Ravensburg Zero-energy art Museum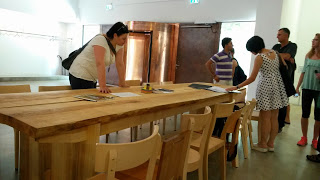 The entrance hall of the Ravensburg art museum
After the museum we got a guided tour around the town. Most of the old town was still intact, so there was a lot of very old, very pretty buildings.
Before our final stop (which was the hotel) we got on a boat trip around the Bodensee, where we also got some all you can eat spaghetti.