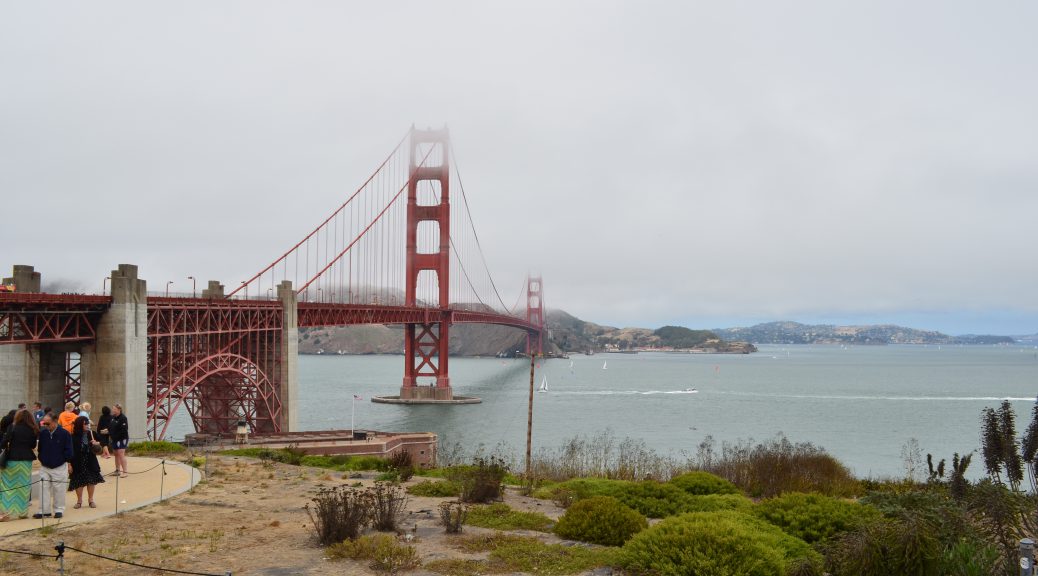 'Murica: Corn dogs, amazing burgers, beautiful views, and much more.
'Murica: Corn dogs, amazing burgers, beautiful views, and much more.
Our summer vacation this year was a 2½ week trip to the states – specifically San Francisco where my parents moved to last year. Kim had been there before, as a teenager, so he could recognize surprisingly much in the area (I was impressed – I can barely remember the vacations my family took me on as a child).
We rented a car for a week, so we could take trip to South Lake Tahoe. I don't think I have ever seen a prettier drive to a lake. We drove through the mountains, and forests where there was a small stream – and I can just imagine sitting at the stream with a book in my hands, and my feet in the water (and ideally a hat to save my eyes and skin from the sun).
I didn't wear any makeup most of the time (even though I would have loved to) since I wanted to be able to reapply sunscreen without worrying about ruining my makeup – I didn't reapply as much as I would have liked, so I got a little bit of tanning on my forehead, and I didn't have a hat to help prevent that. It kind of sucked, since I would have preferred to save my skin from the sun altogether, but I have yet to find a hat I look decent in.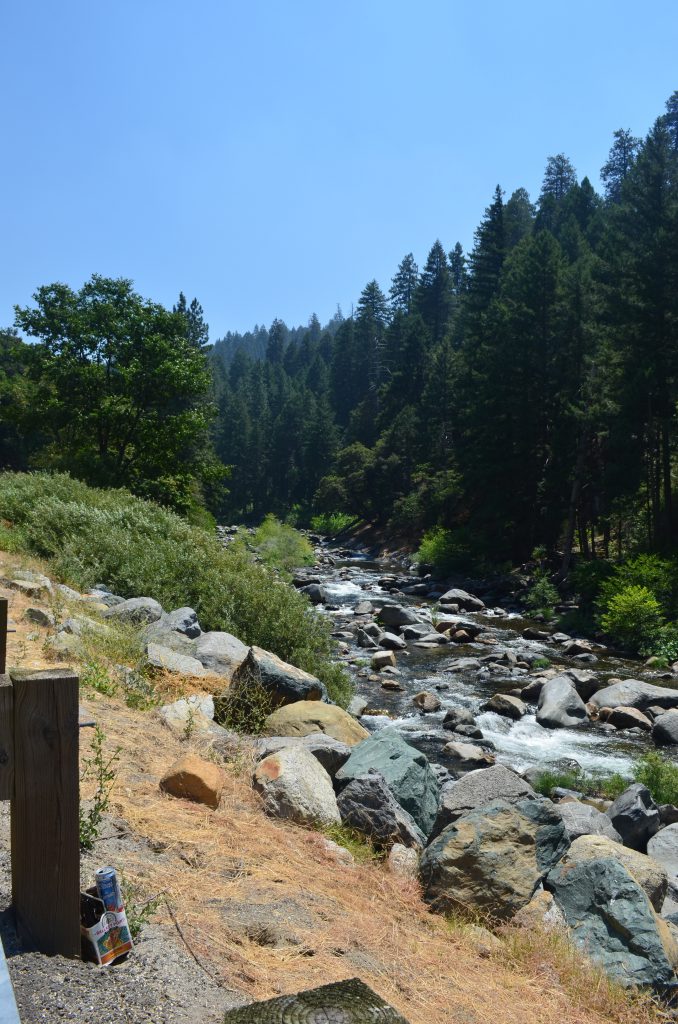 We stopped several times on the drive to take in the scenery – it was clear that it was anticipated since there were plenty of places to stop along the way (come to think about it, it might have been in case of engine problems, since there was not a lot a space to emergency stop elsewhere). One stop we took, we could see all the way to the lake in the distance – we were probably in, like, 7000 feet height so we could see quite a long distance.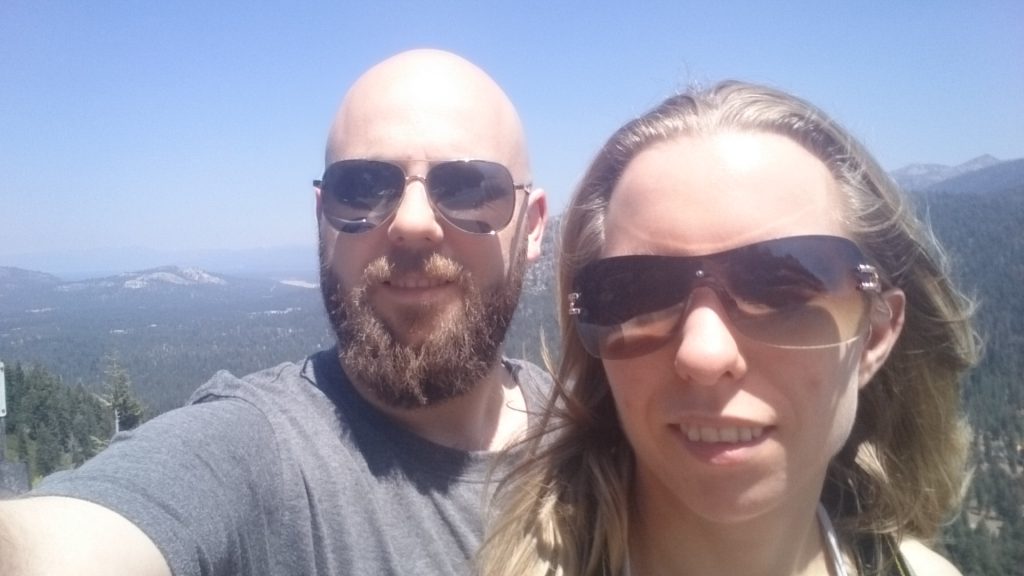 The lake itself was incredibly beautiful, though a bit "dirty" in the afternoon after people kicked up the sand. In the morning the water was crystal clear, but also too bloody cold to swim in! We stuck our feet in the water and just nope'd out again. The beach was very clean, and dog friendly, so we laid just watching dogs and people while relaxing in the sun in the morning, before we headed back "home" to SF. We only spent one night there, since there was so much other stuff we wanted to see before leaving the states.

Where my parents lives, we could walk to the train station and then take the train into San Francisco, which we did a few times – mostly to not deal with a car (and parking) in a strange, huge city.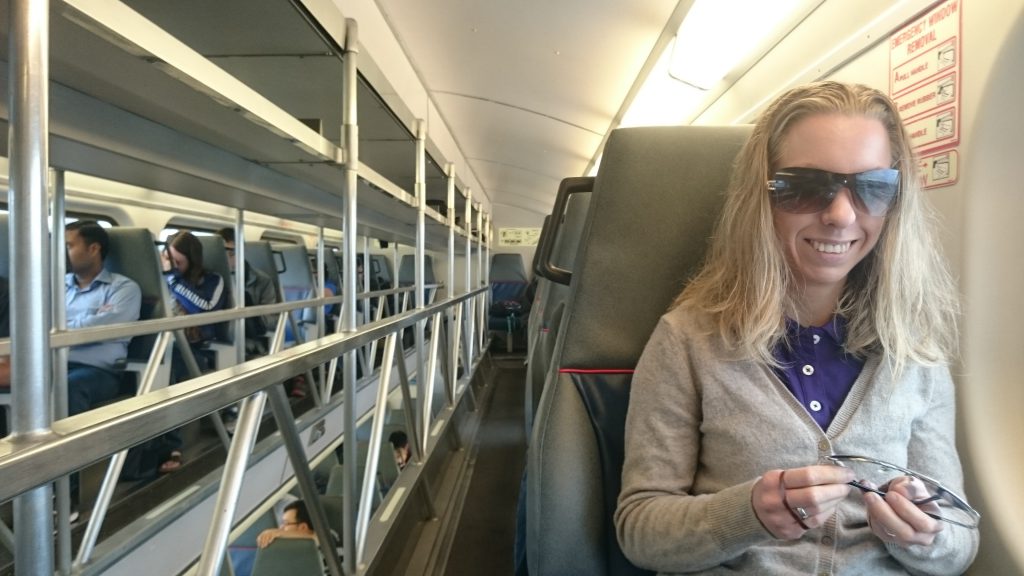 One trip we took was to the Cheesecake Factory to try the cheesecakes – and daaamn, they know how to make cakes. I got a really heavy peanut butter, caramel cheesecake (which we found in myfitnesspal to have around 1200kcal per slice, so almost my entire days worth of calories). It was so good, but I had to leave some since I got so incredibly full just from that slice.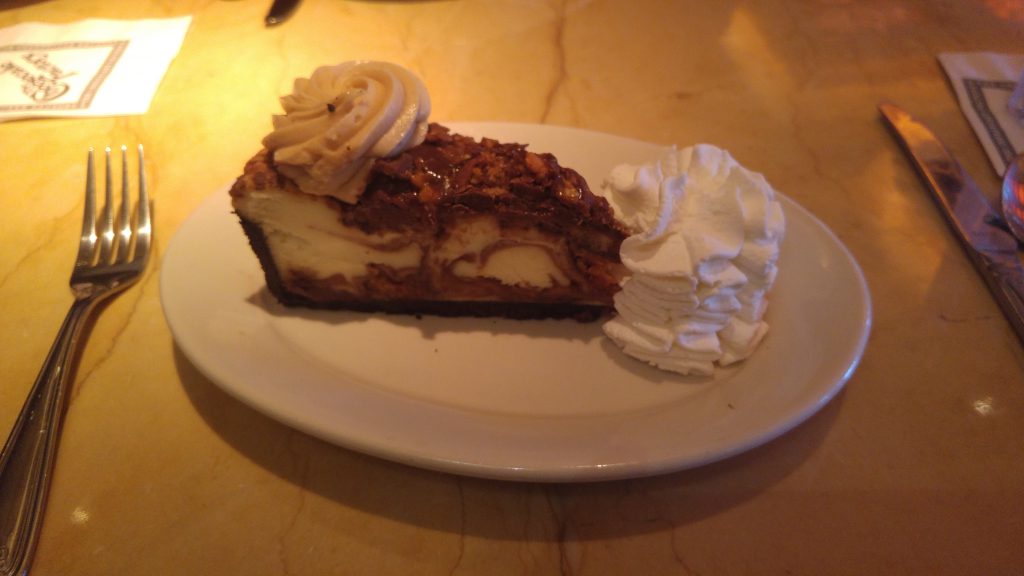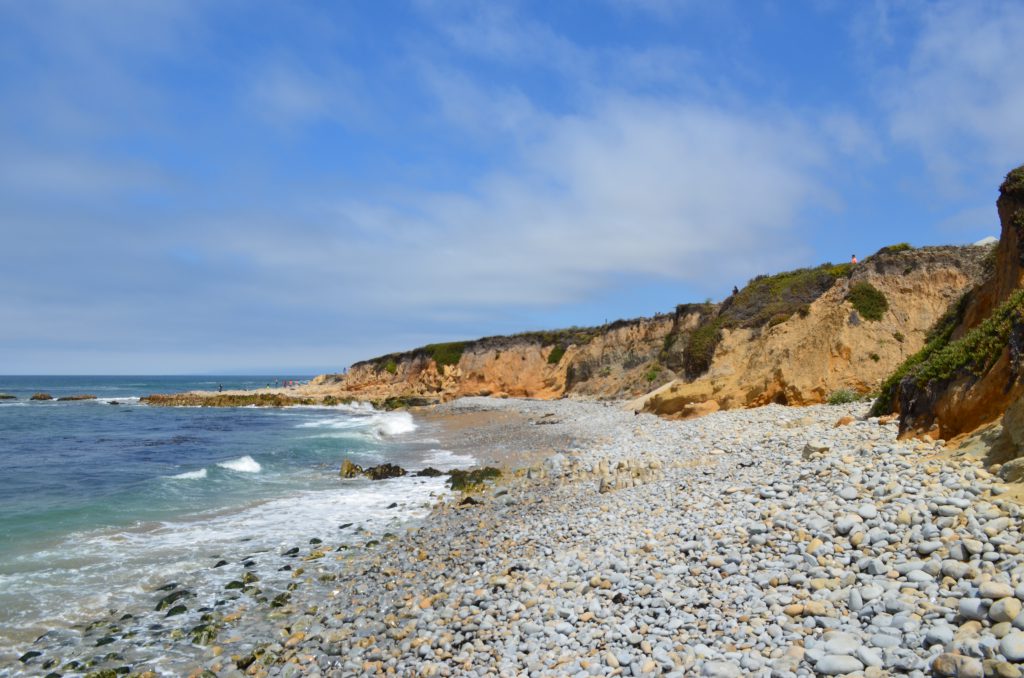 Both Kim and I are huge roller coaster fans, and since America has some of the greatest theme parks, we had to go to Six Flags close to San Francisco. It was boiling hot the entire day we were there, and most lines didn't have any shelter from the sun, so we were frying every time we stood in line. For lunch, we had to get a corn dog, since we had heard so much about them. Leave it up to the Americans to deep fry an already high fat sausage dipped in corn dough 🙂  but it actually tasted pretty great, sure it tasted kinda fat, but that's to be expected.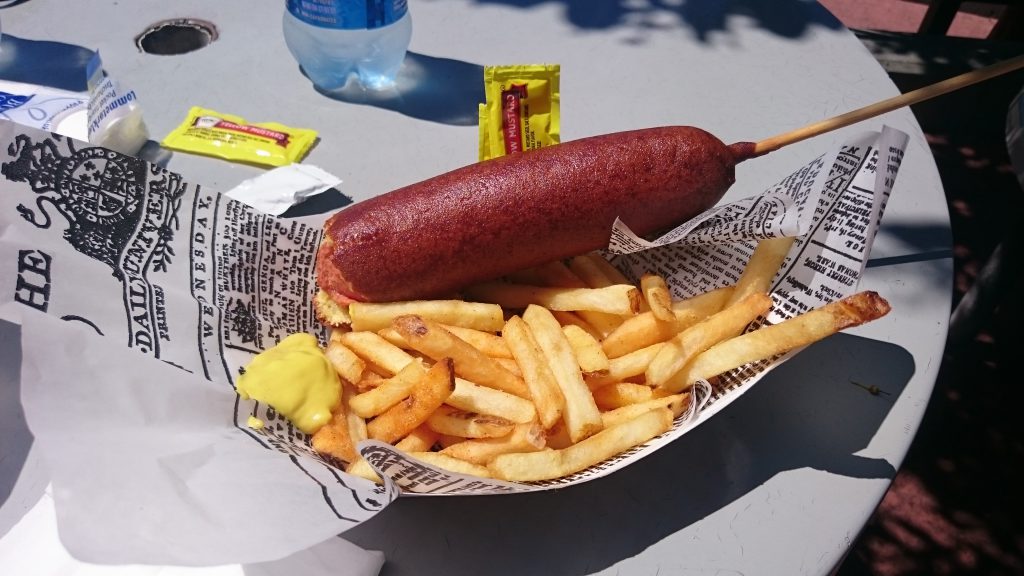 Probably the best burger I ever have gotten was from Jack's Prime in San Mateo (south of San Francisco). I got a burger with mushrooms and goat cheese, and it was amazing – the last night we were in the states we got my parents to take us to Jack's Prime again, just to end our trip with an epic dinner.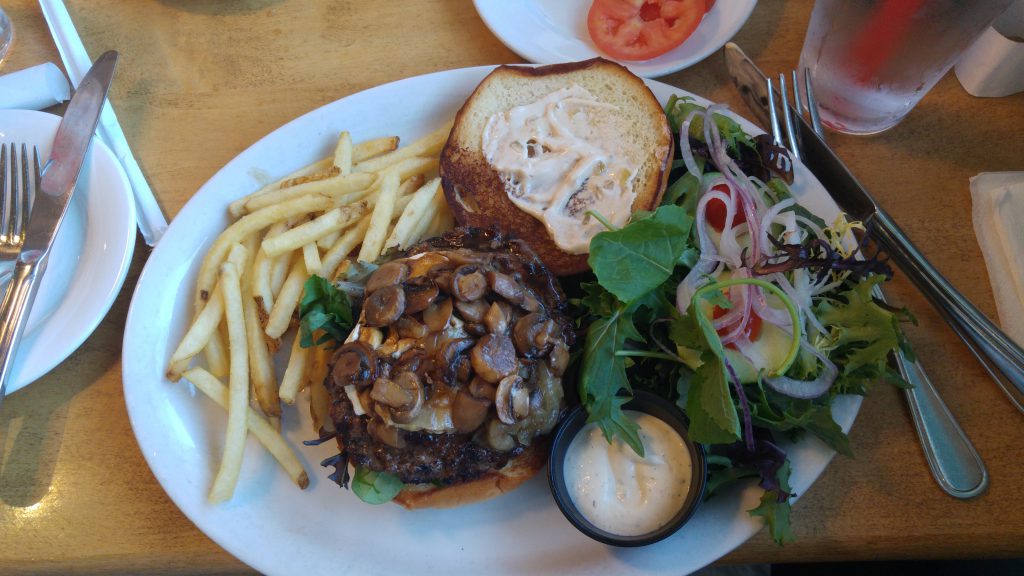 We took a trip to the nearest redwood forest, and got to see the "Mother" and "Father" tree. It's fascinating how huge these trees grows – it felt like they almost reached the stars, and this forest isn't even the oldest one there is!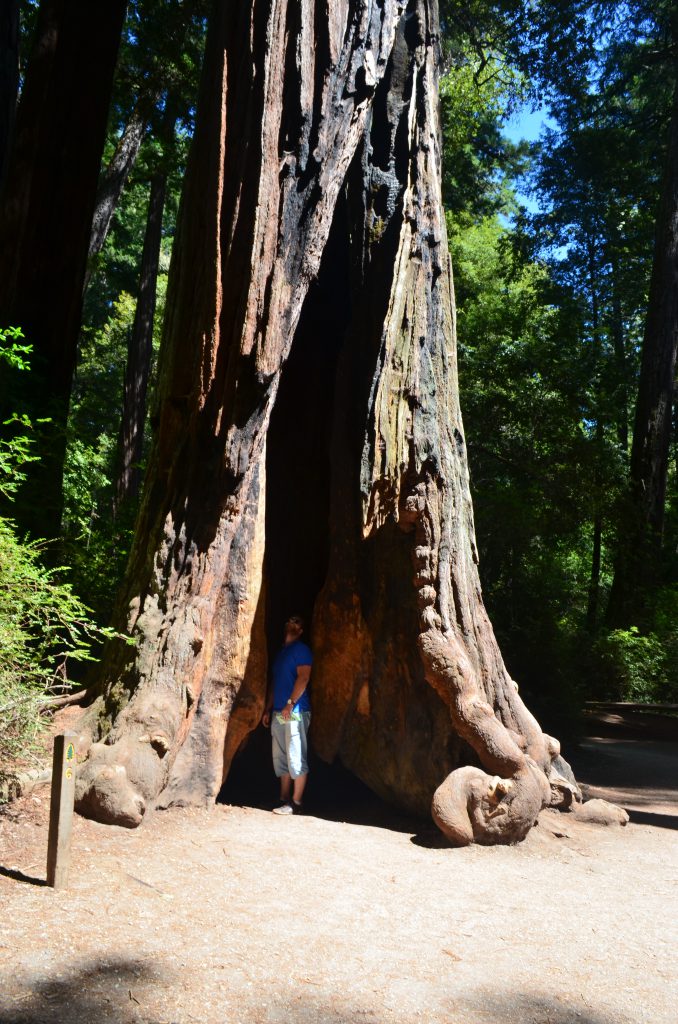 Another exciting day we had, was when we went to Alcatraz – probably one of the most famous prisons in the world. We spent a few hours out there, looked around, and I must say it was an interesting experience –  I definitely recommend it if you like history. It was kind of scary seeing the tiny cells, and the isolation cells were even worse – total darkness and a hole in the ground for waste (gross honestly).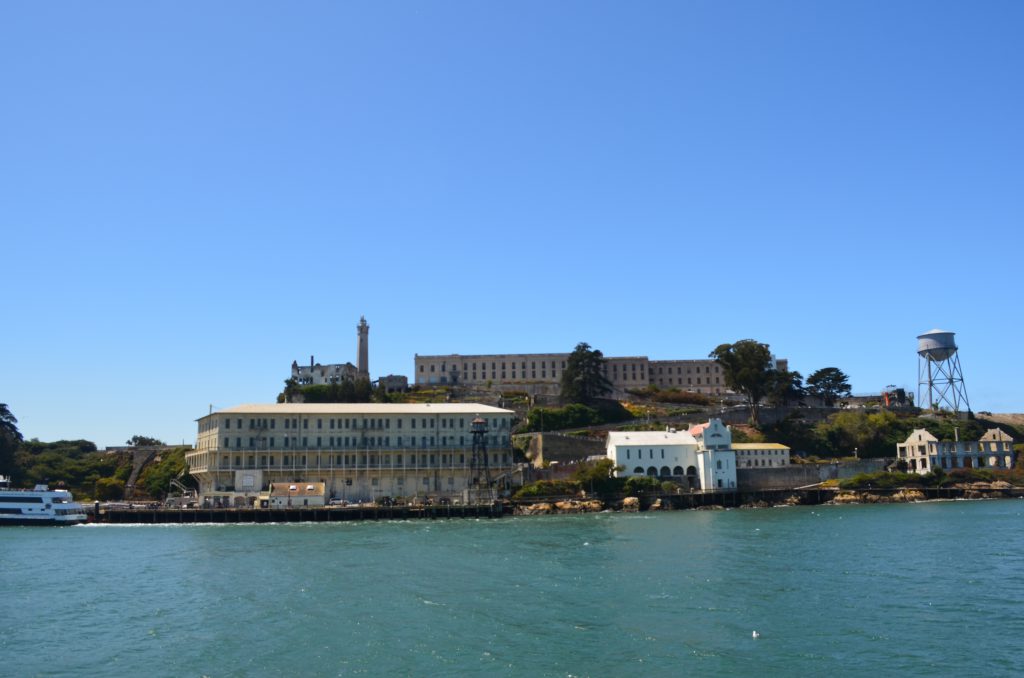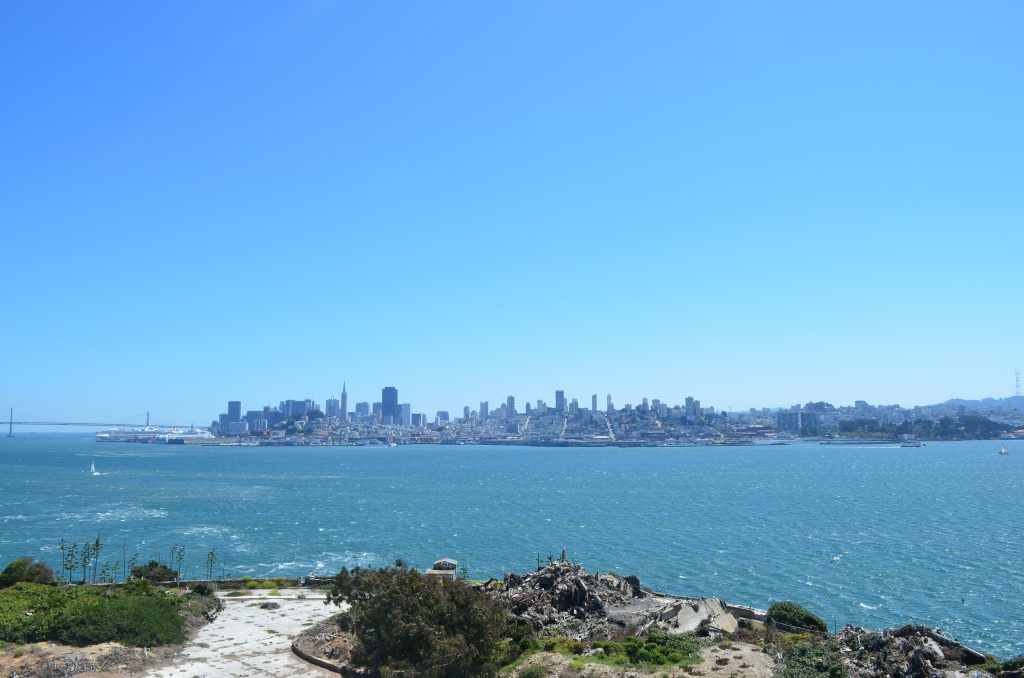 Of course we also did the "standard" touristy stuff – the Golden Gate Bridge, Lombard Street, Fisherman Wharf etc. Overall we had an amazing time, and I would love to go back to the states again. There is so incredibly much to see – I could spent every summer vacation in the states for the rest of my life, and still wouldn't have seen all the things I would have liked!
Where did you spend your last vacation? Any recommendations for future trips, to the states or otherwise? 🙂