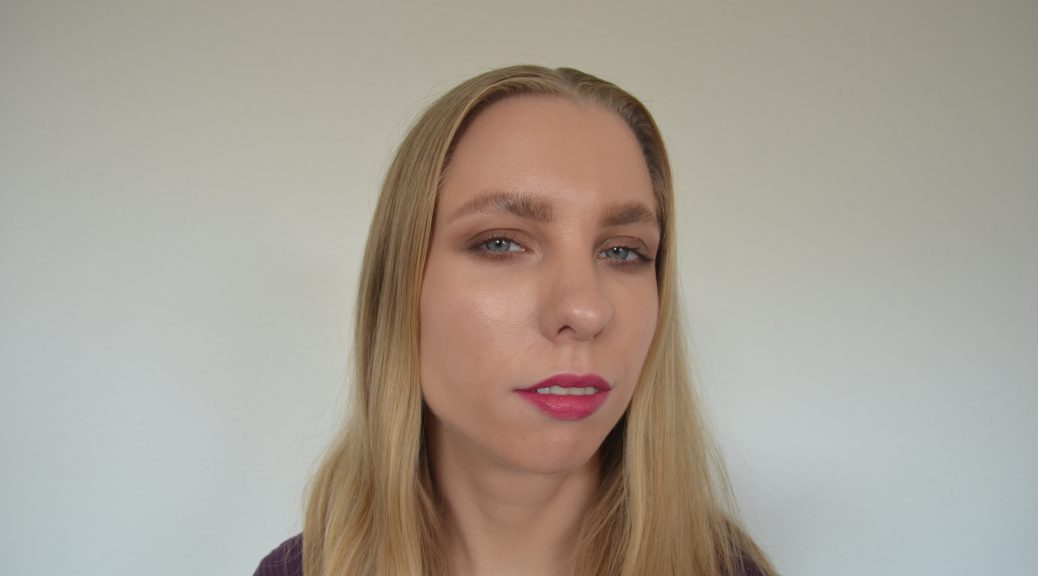 My First NYX Haul!
My First NYX Haul!
Recently a chain called Matas (which is basically like a Boots/drugstore) in Denmark started carrying NYX products, so I finally had a chance to get my hands on some of their stuff! Before this it was only really available online in some specialty store, since NYX themselves doesn't ship internationally (story of my life – it sucks to live in a small European country since noone ships here unless you're willing to pay large sums in shipping fees). Having the possibility to swatch things myself is also a huge plus.
Anyways I got some brow products and 4 lipsticks. I consider this a relatively small haul, but I was going to the states pretty shortly after, and knew I would get a bunch of stuff when I was there. The brow products I got was the Micro Brow Pencil i Taupe and the Tinted Brow Mascara in Chocolate.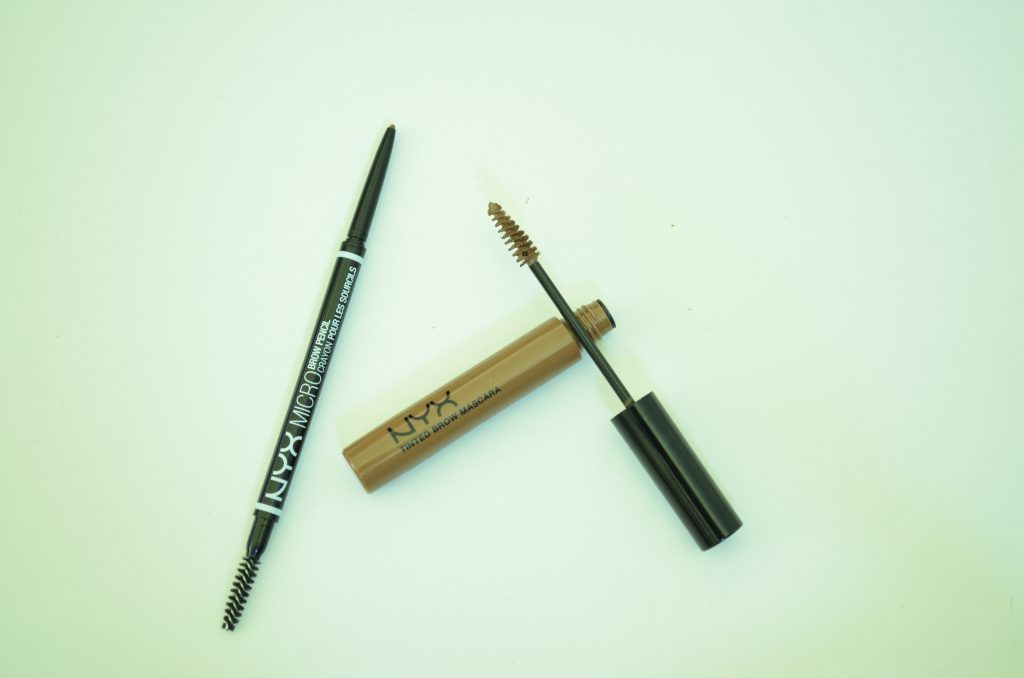 The Micro Brow Pencil is basically a dupe for the Anastasia Beverly Hills Brow Wiz, which I have used for an incredibly long time. So I thought it was time to try something new (and cheaper), and I must say that it performs beautifully. The colour suits my hair well, it has the right consistency – not too creamy, and not too hard, and it has a payoff that is pretty close to the ABH Brow Wiz. Though I must say it can get a bit waxy and thus clumpy when you apply it, if it is stored in a hot place (like in the sun on my makeup table – I desperately need blinds), but honestly the ABH brow wiz has the same issue, so I don't mind.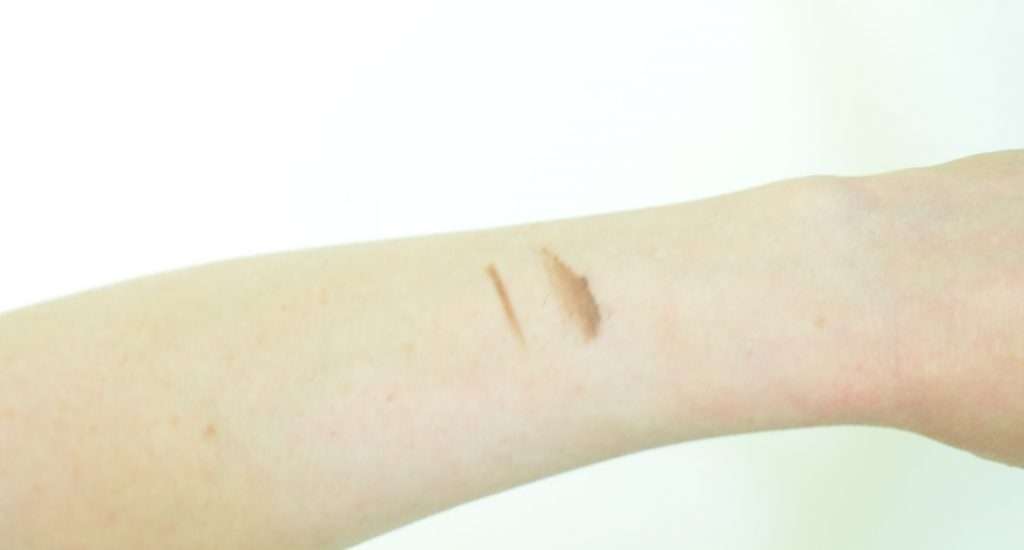 The Tinted Brow Mascara in Chocolate is described as a red brown on NYX's webpage, but I find it to be more cool toned, than warm/red toned. If and when I repurchase this, I might look into the "Brunette" version since it is described as an ash brown – which in theory should fit my hair colour better. I only use brow mascaras to colour my hair and skin since my hairs are too stubborn to me coerced in any other direction than their natural one, so I can't really say anything about the hold of the brow mascara, but it really coats each of my brow hairs (even ones I didn't know I had)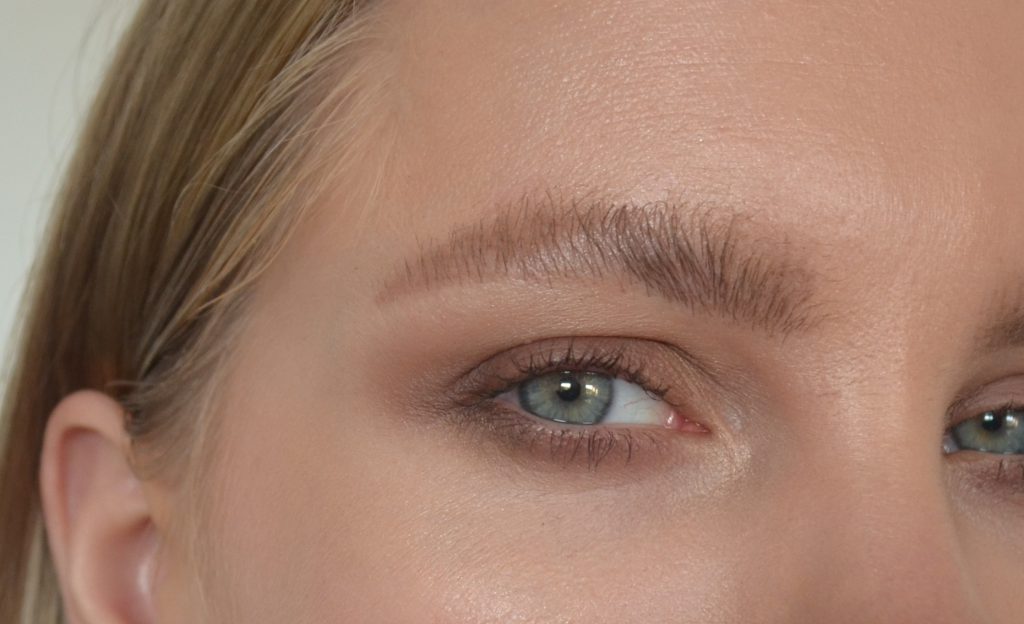 I have combination/oily skin, but both the brow mascara and the brow pencil stays on all day – even when my forehead (and brows) look like an oil slick. I am super happy that I got these, and I will continue to use them for a long time.
I'm not a big fan of über glossy lipsticks, both the look and wear time annoys me, so I only got matte ones.
I got 2 of their Matte Lipsticks – Merlot (a plum red) and Siren (a deep violet). I'm such a sucker for berry toned lipsticks.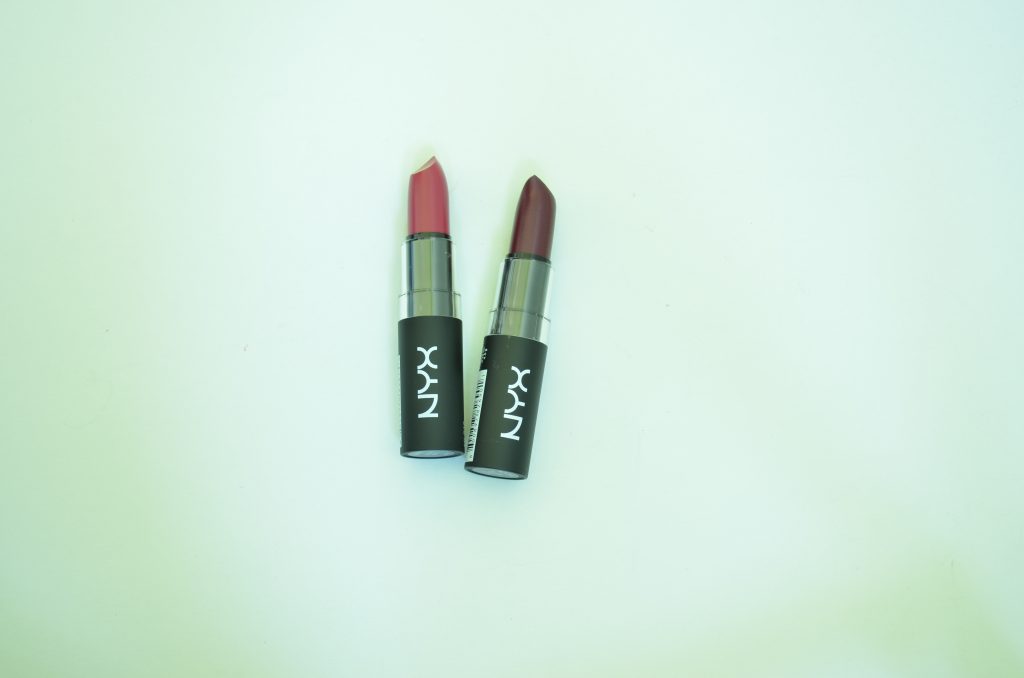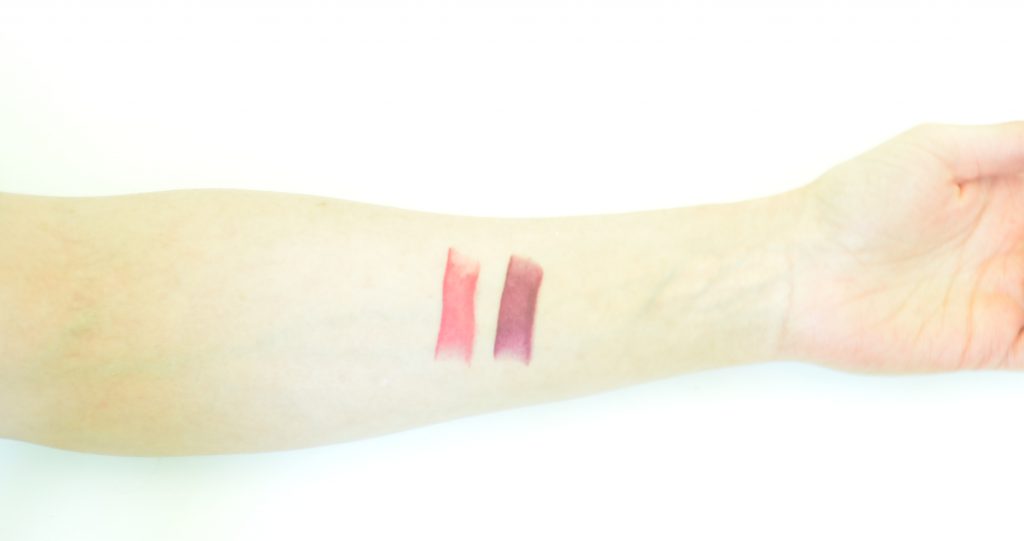 When I applied these lipsticks, I used it straight from the bullet to do a rough lip, and then I used a lip brush to spread the lipstick out the my lip line (I find it too difficult to do my entire lip only with the bullet).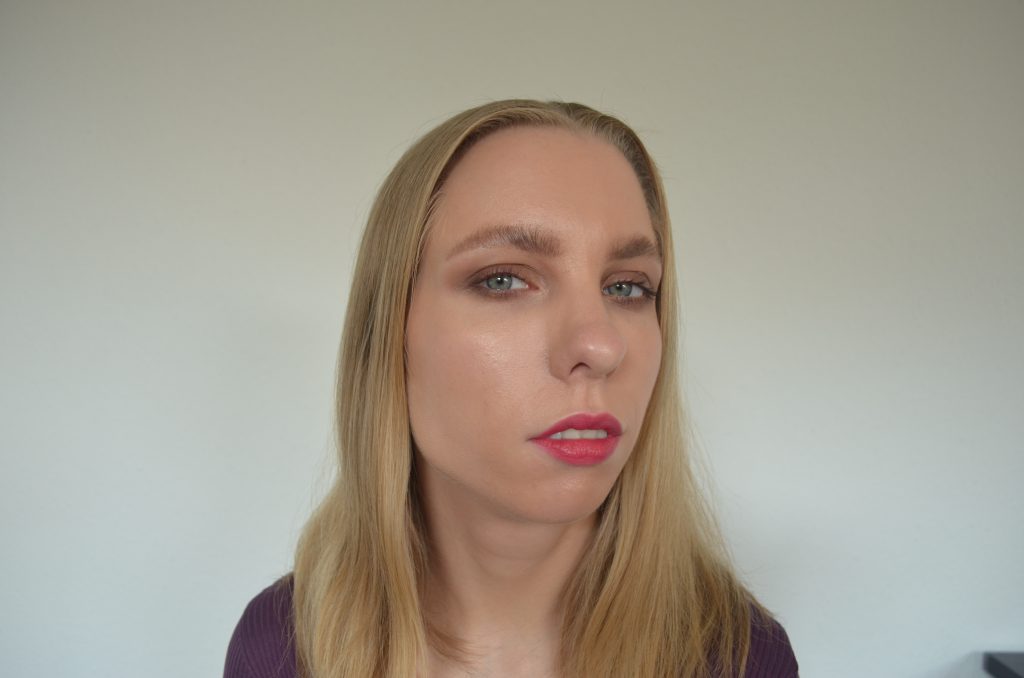 Though these lipsticks are really creamy, I definitely need to have exfoliated my lips before using Siren, since the colour kinda clings to any dry patches and accentuates them.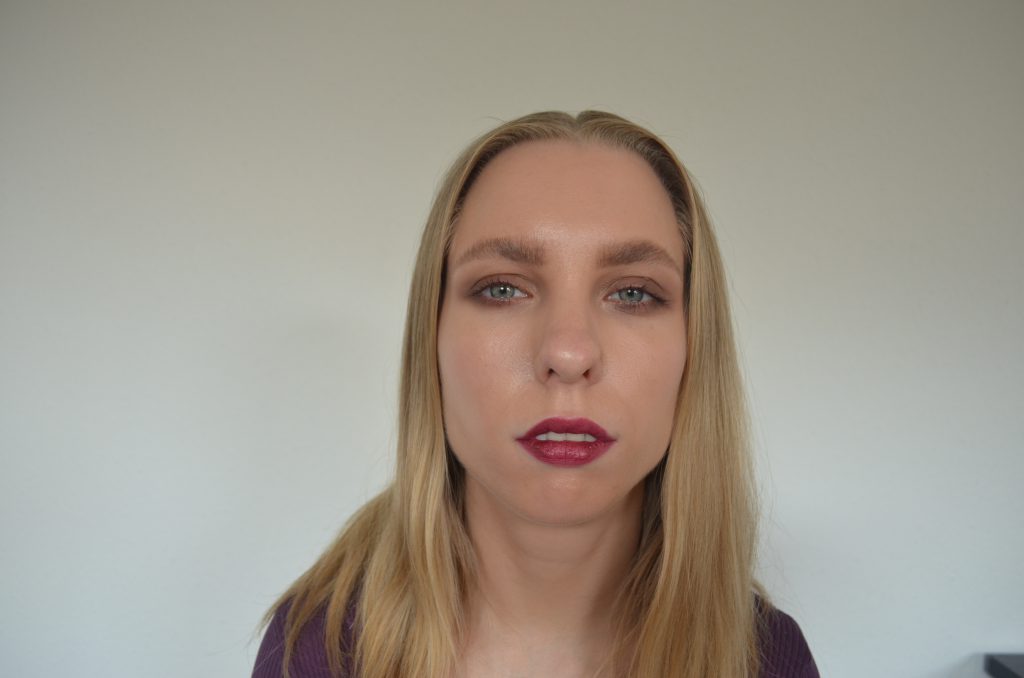 For a matte lipstick these are pretty creamy. They are sort of smudge proof – they leave lip marks on glasses, but you can kind of touch your lips, and not loose all pigmentation. They don't feel dry, but they are not goopy and gross, as some, non-matte, lipsticks can be. They last a really long time, fades evenly (I barely noticed any fading for 4+ hours) and slightly stained my lips. I think these will be great when you go out and don't want to think too much about reapplying your lipstick.
The last things are the Soft Matte Lip Creams, which are the ones I was most excited about. I have read so many great things about them, so I had to get 2.
I got Prague (a matte merlot) and Copenhagen (a matte rich plum) – I thought it was only fitting to get Copenhagen since I live there 🙂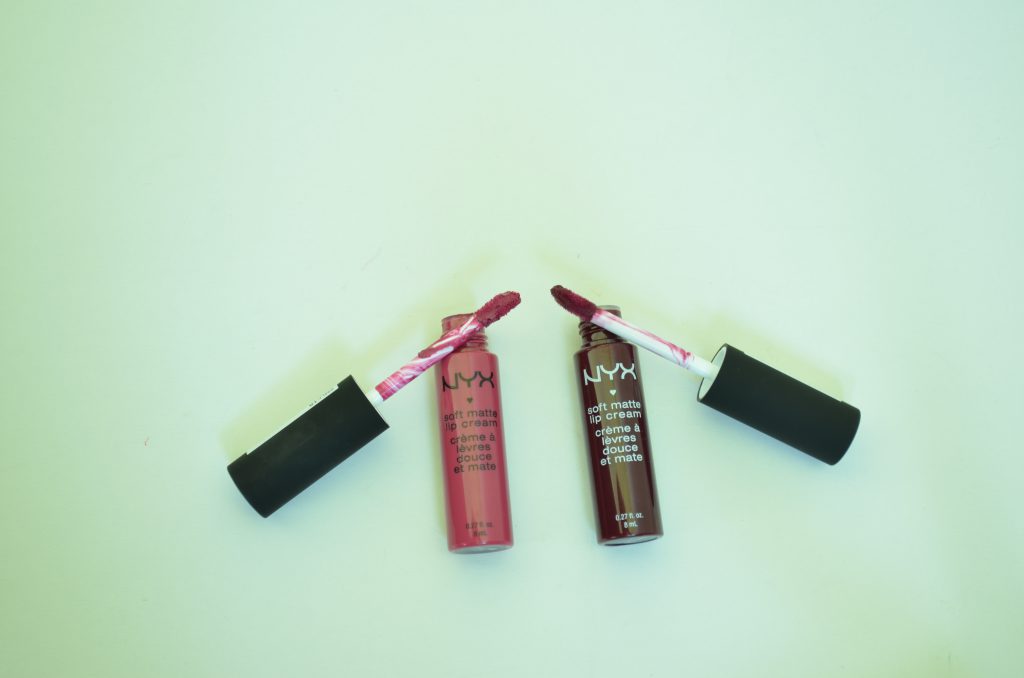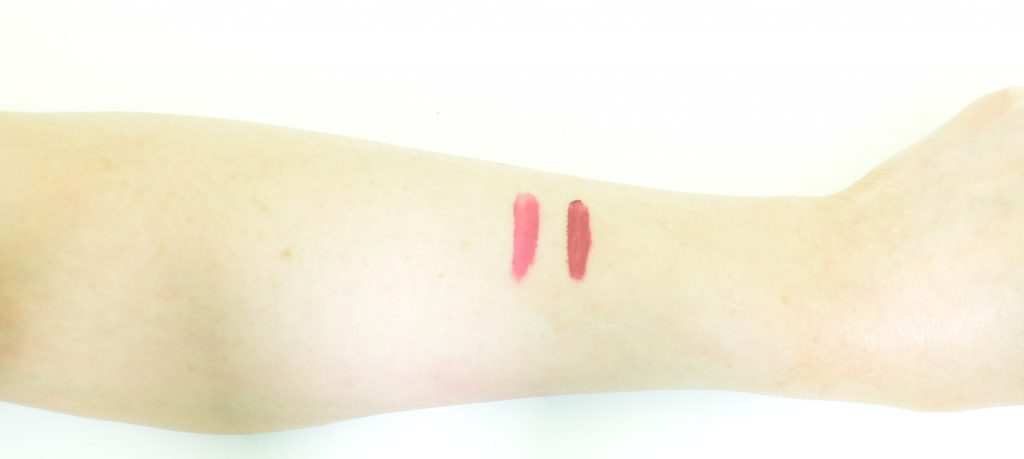 These were applied with the doe foot applicator, and it was pretty easy to get a neat lip line.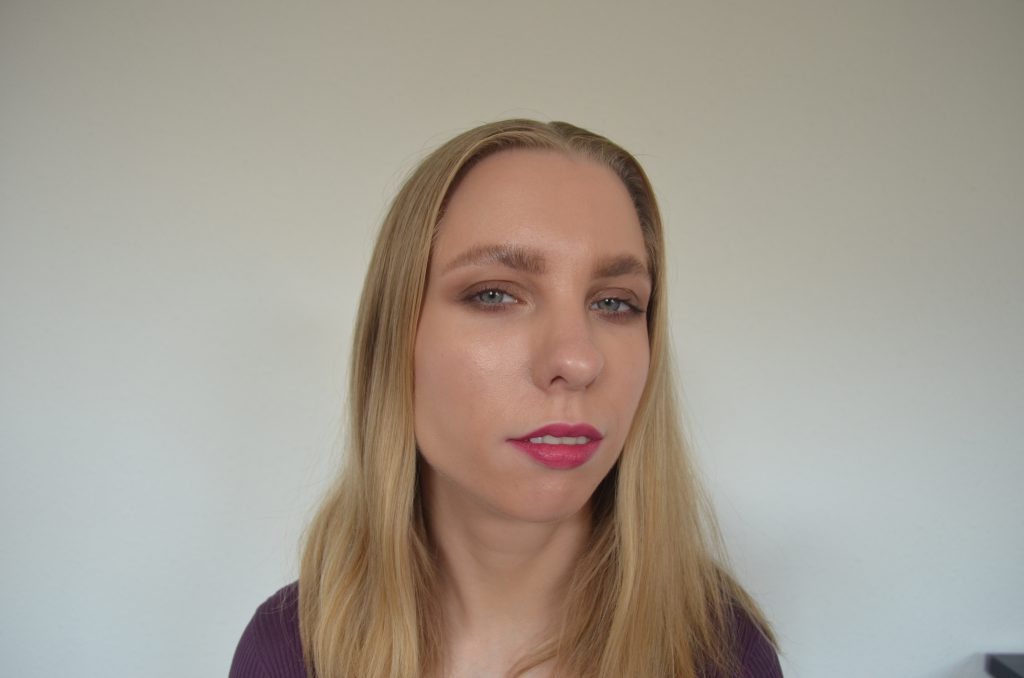 Prague and Copenhagen looks really similar in these pictures, but Copenhagen is darker, and more plummy than it photographs.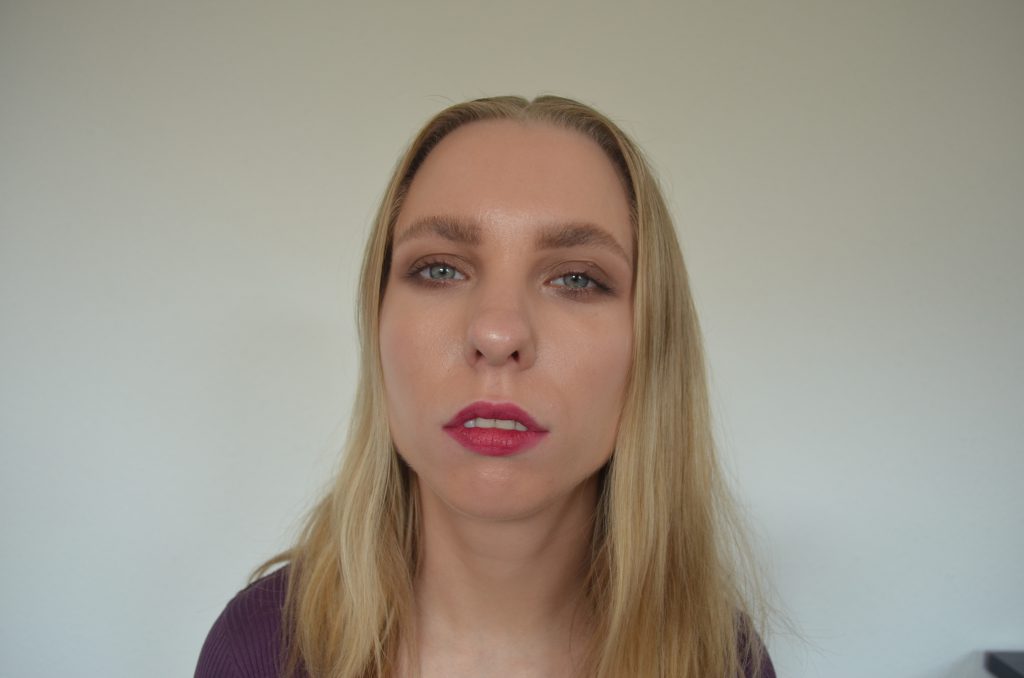 These lip creams are so smooth. They apply evenly and dry pretty fast, to a point where they are kinda smudge proof (definitely not kiss proof) and they last well, though they fade and get kinda crusty after 4 or 5 hours of wear, so it is probably best to remove the previous coat before reapplying. They didn't stain my lips, which is nice. Considering the price of these lip creams, they are pretty damned good.
So that was my haul. What are your favorite NYX products? Give me some recommendations for my next NYX haul 😀