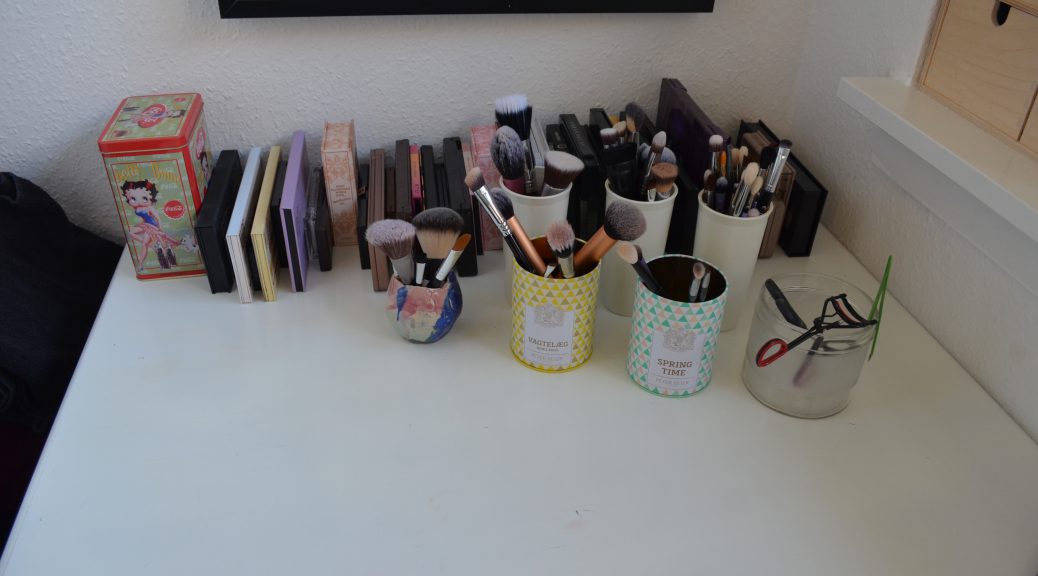 New Makeup Station Using IKEA's Alex Drawer
New Makeup Station Using IKEA's Alex Drawer
For the longest time – basically since we moved here 6 months ago – my makeup station has been the biggest mess. Everything laid out in the open on my table (which is so not easy to keep clean and tidy).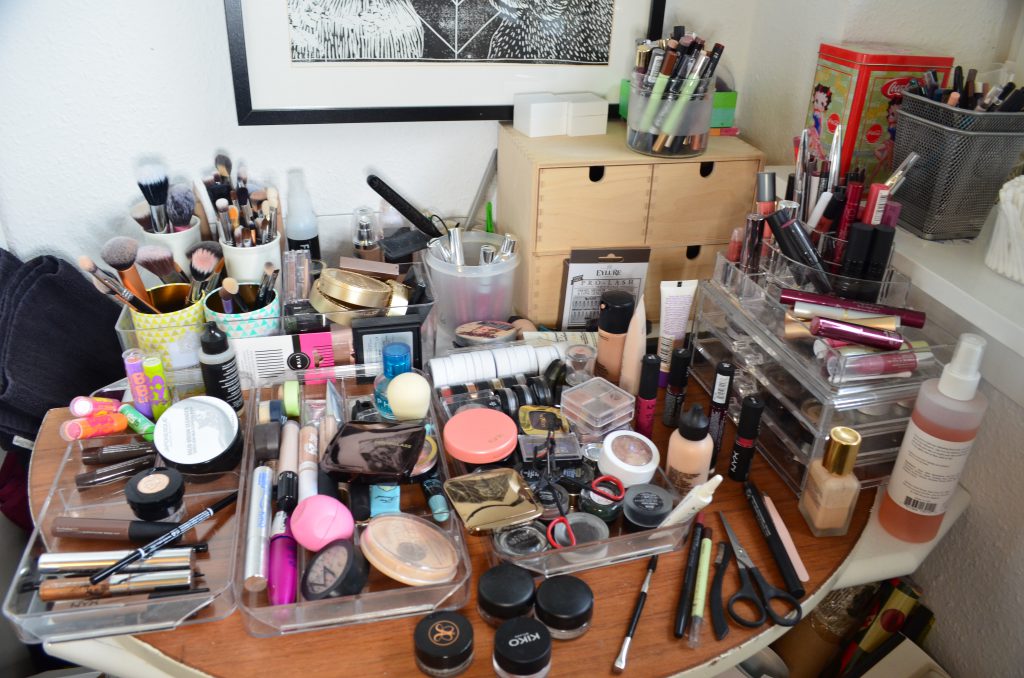 I did have a few organizing things with drawers, but the space in front of them ended up getting cluttered, and then it would be too much of a hassle to open them. Also I ended up using the same products every day, since it was just easier than having to dig around for something I didn't really know where was – plus I didn't get tempted to try something else since similar products were spread out among everything else.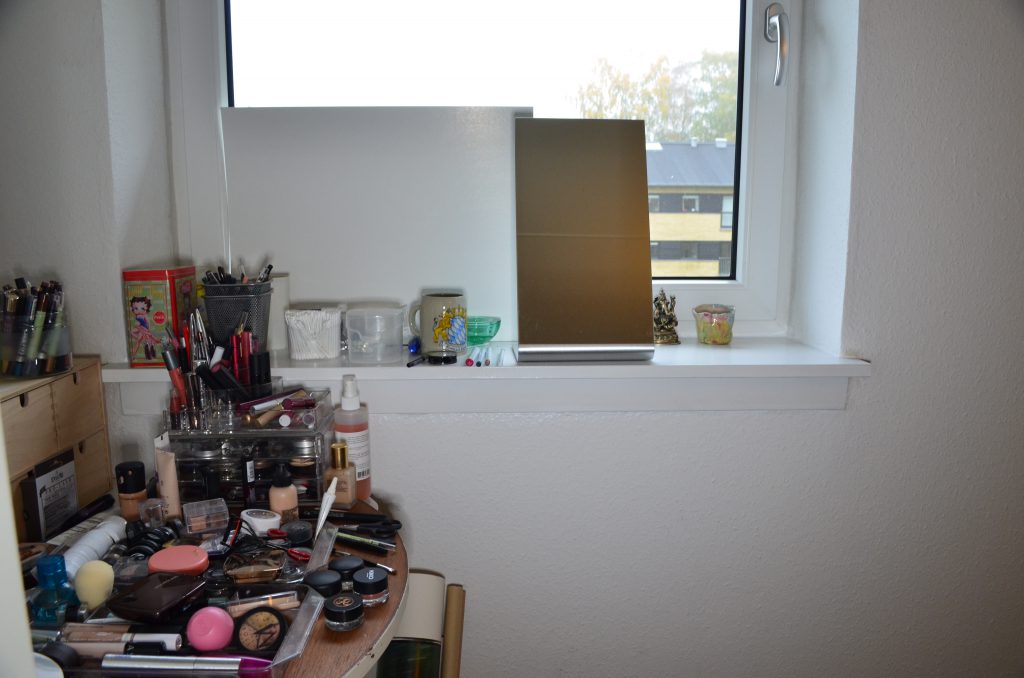 And since I have my makeup station in front of the window (to get a lot of natural light) everything was getting steamed by the sun, so I had to put a piece of cardboard in front of the window to shield my precious makeup a bit.
Anyways. We took a trip to IKEA and got some things for the house – including an Alex drawer thing, which has 9 drawers which are nice and shallow, so you don't have to dig to get to the bottom of the drawer.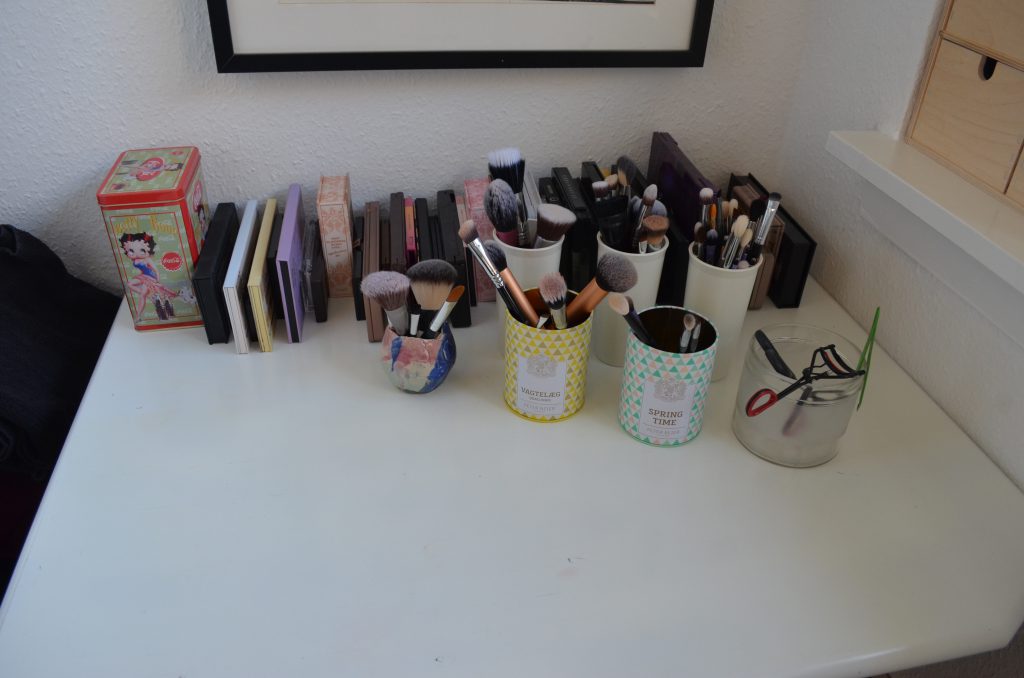 Thanks to the Alex dresser, my table now looks infinitely better – I only have my brushes/tools and big eye shadow palettes on it. So now there is room to play 🙂 . Plus, most of my makeup is stored safely away from the sun rays.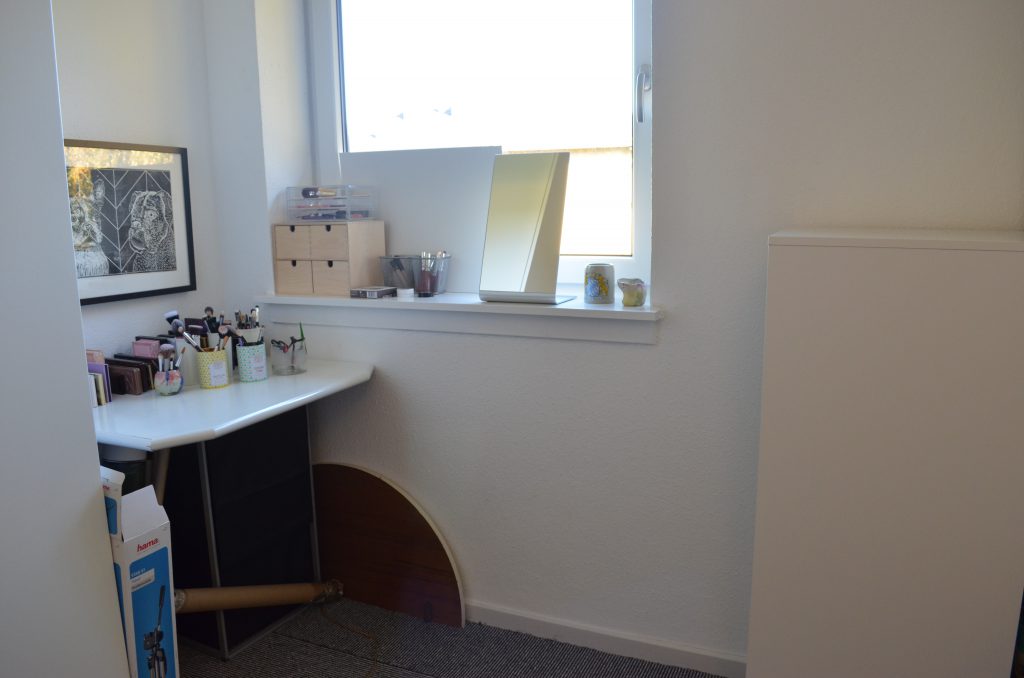 I still use the window sill, since it's a very nice space for putting stuff on. Everything is so much nicer now. In the window sill I even have some space for thing I wanna try, or need to try before doing a review on the blog – kind of a lure to use these items more.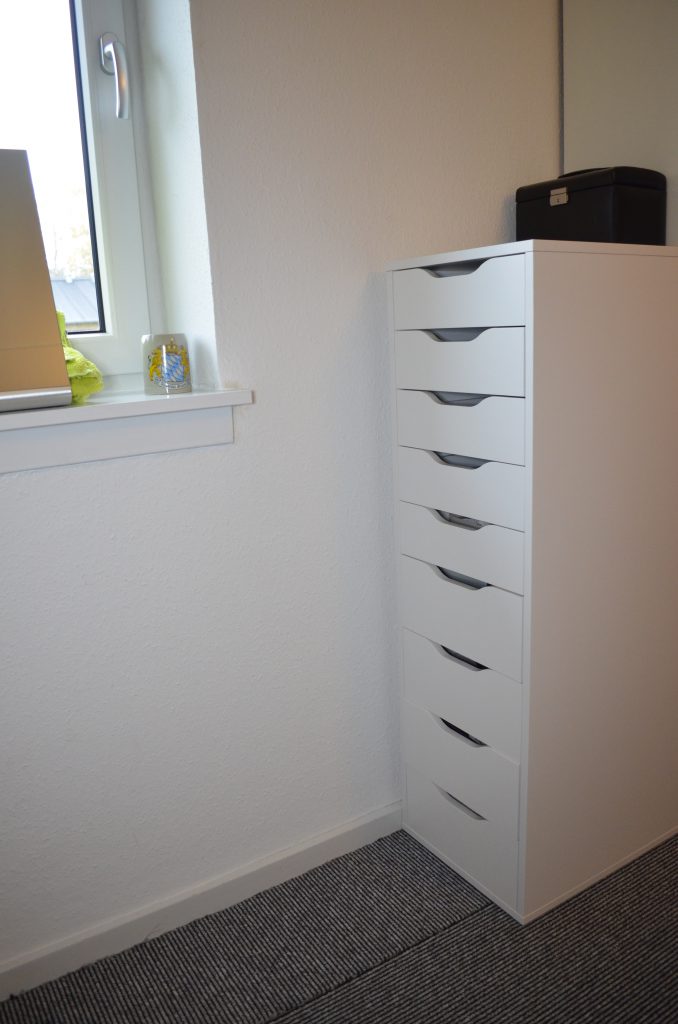 Now, this Alex dresser is the real star of my makeup station. At one point I was worried that I wouldn't be able to fit all my makeup in it, but as I started putting stuff into it, I realized that it has an amazing amount of storage space in it. It has 5 very shallow drawers, and 4 more deep ones, so pretty much perfect for makeup storage.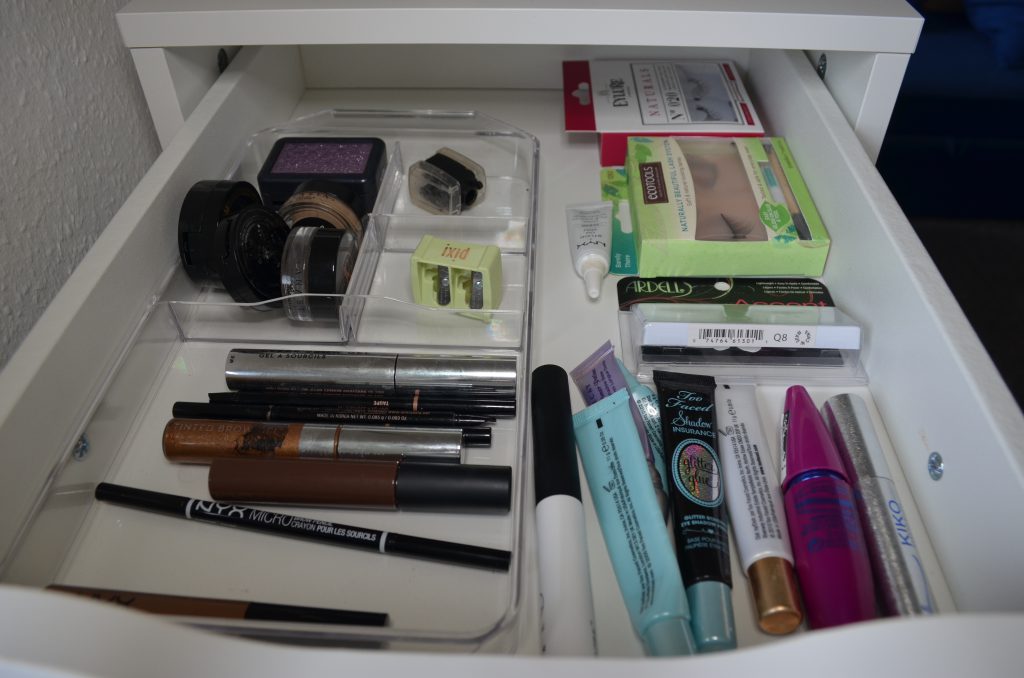 Alright. The first drawer is all my brow products (in the tray), eye primers, mascaras and lashes (so basically all things facial hair, plus eye primers)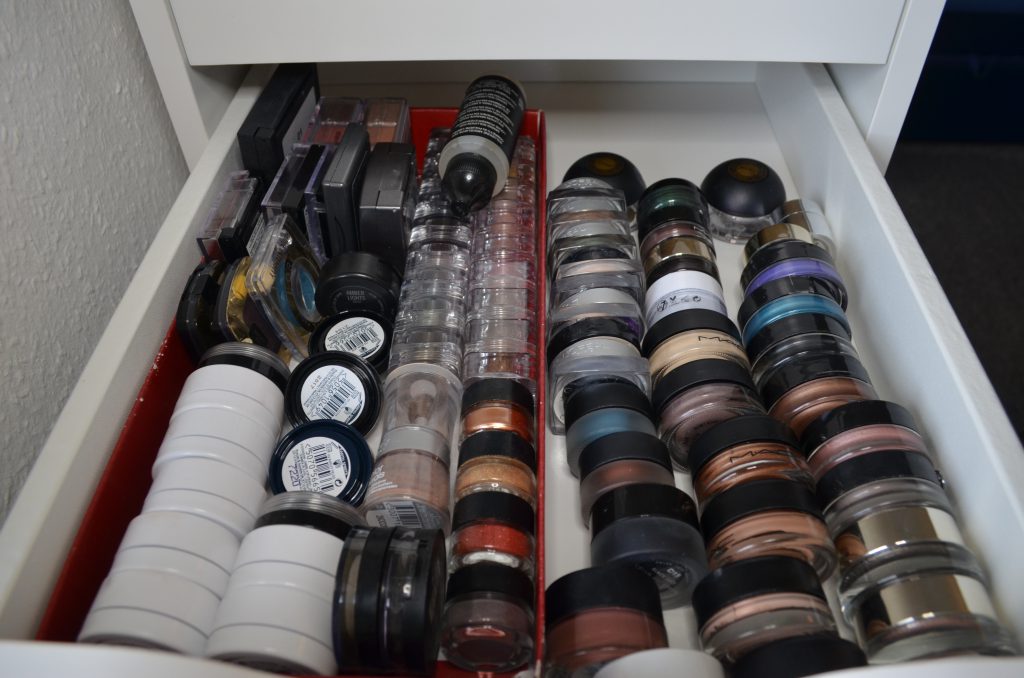 The second drawer is probably my favorite – it's all my eye shadow singles, including cream eye shadows and eye liners. I'm usually really bad at using my single eye shadows, but with such easy access I can only imagine it improving.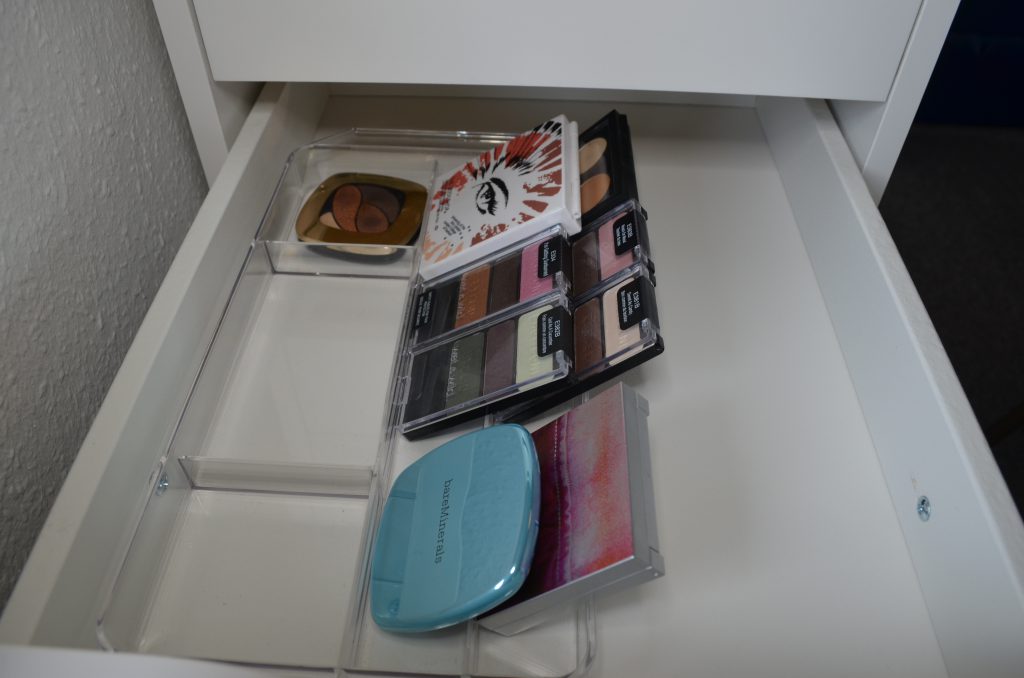 The third drawer is kind of boring/half empty – it's my smaller eye shadow palettes/quads, since they didn't really fit in on the table with the rest of my palettes.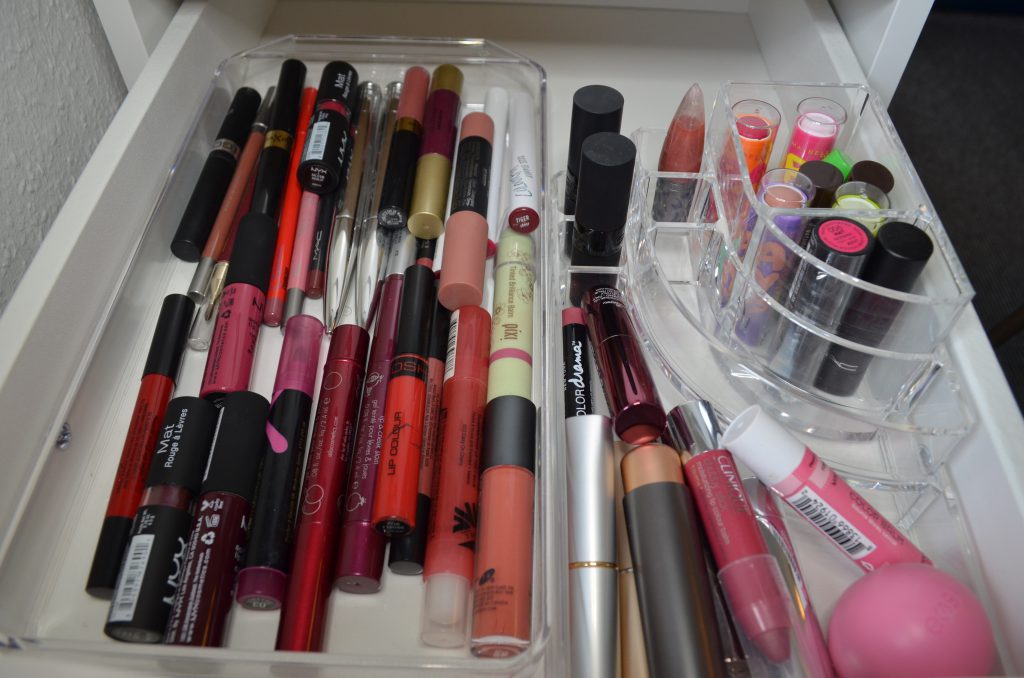 The forth drawer is all my lip products. I'm fairly new into the lip hype, so my collection is kinda small 🙂 . At some point I'm gonna need a better storage for these in the drawer, since it wont be long before I have to dig through the drawer to find some specific lipstick.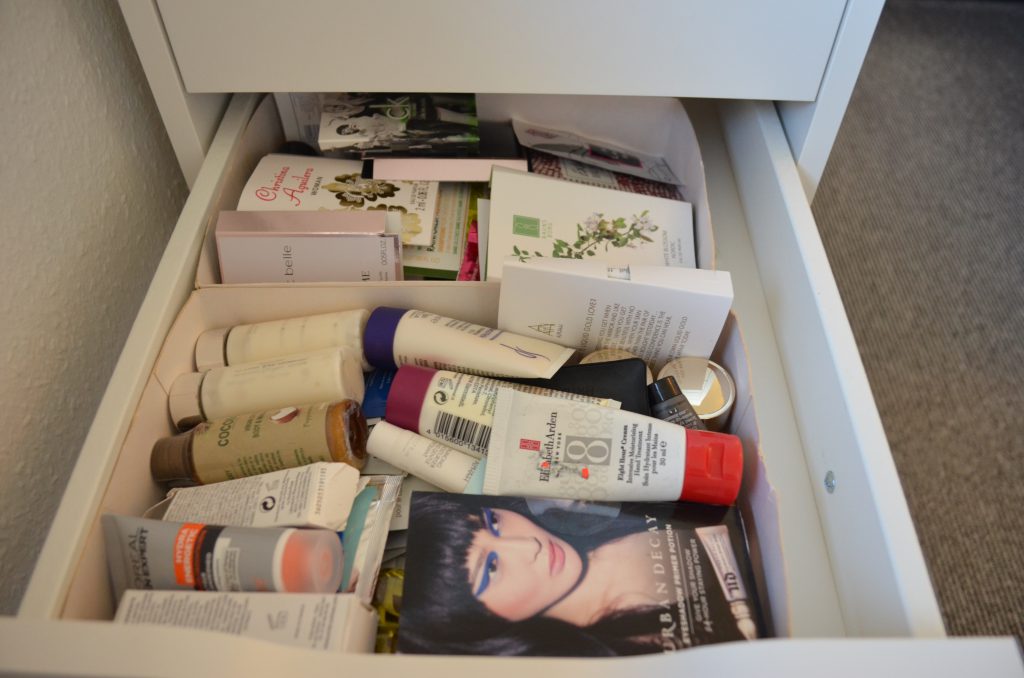 Drawer five is pretty boring, just random samples and travel size products (mostly skincare and perfumes).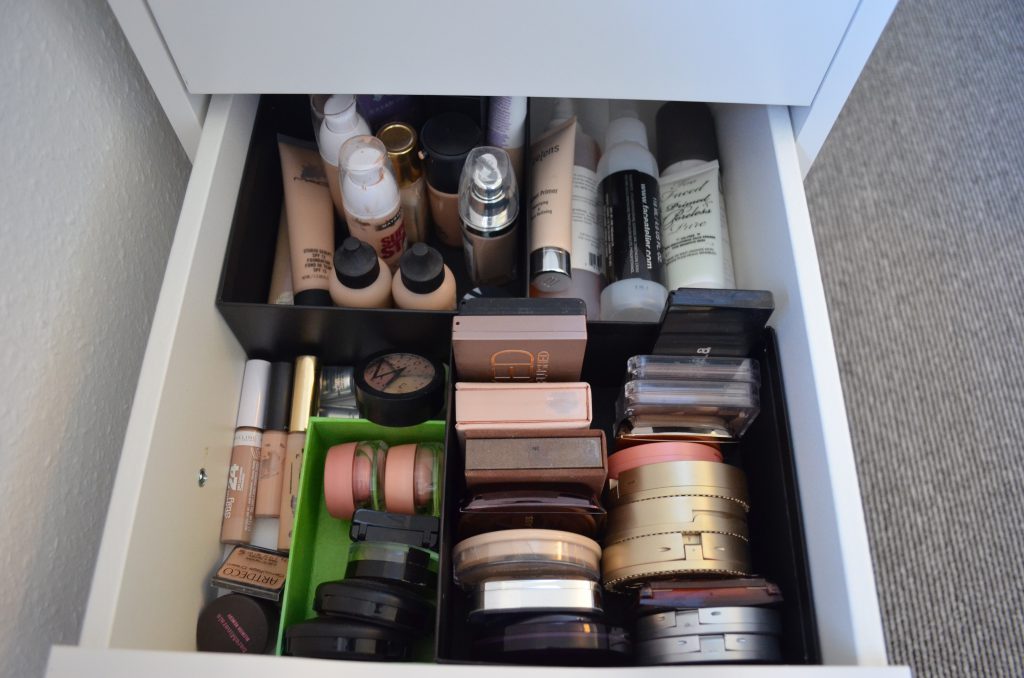 The sixth drawer (and the first deep drawer) is all my face products. I have separated the drawer into small boxes so everything isn't being tossed around and mixing the different types too much. Ideally I would have more separation – so a box for blush, one for highlighter etc. But it works pretty well for now.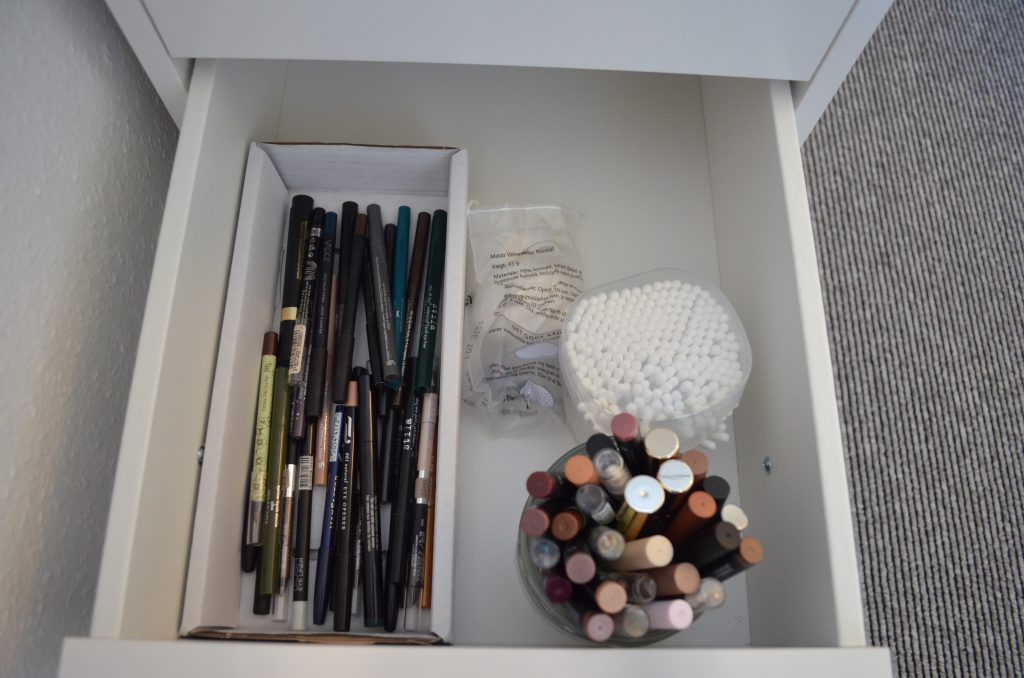 The seventh drawer is eyeliners and eye shadow sticks – it would probably have been more effective to put these into a shallow drawer, and laid them out somehow, but now I can fit the eye shadow sticks into a jar and have them upright, so there is no need to dig around.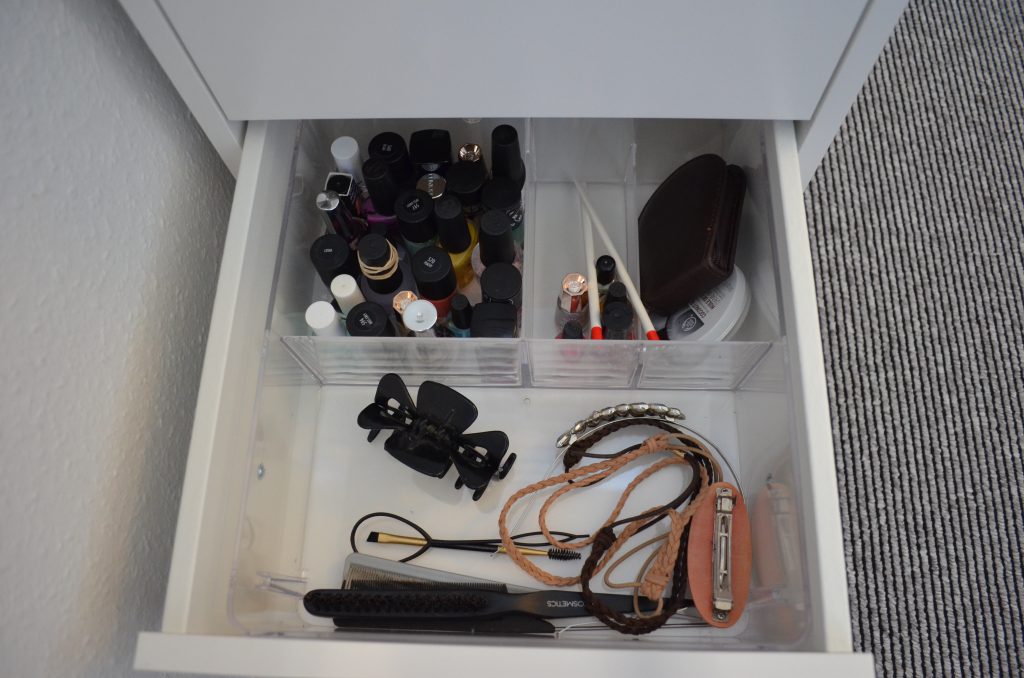 The eighth and ninth drawer are bonus drawers – I didn't think I would be able to fit these things into the Alex dresser. So the eighth is nails and hair things, while the ninth is a bunch of random stuff that I just wanted to get out of sight.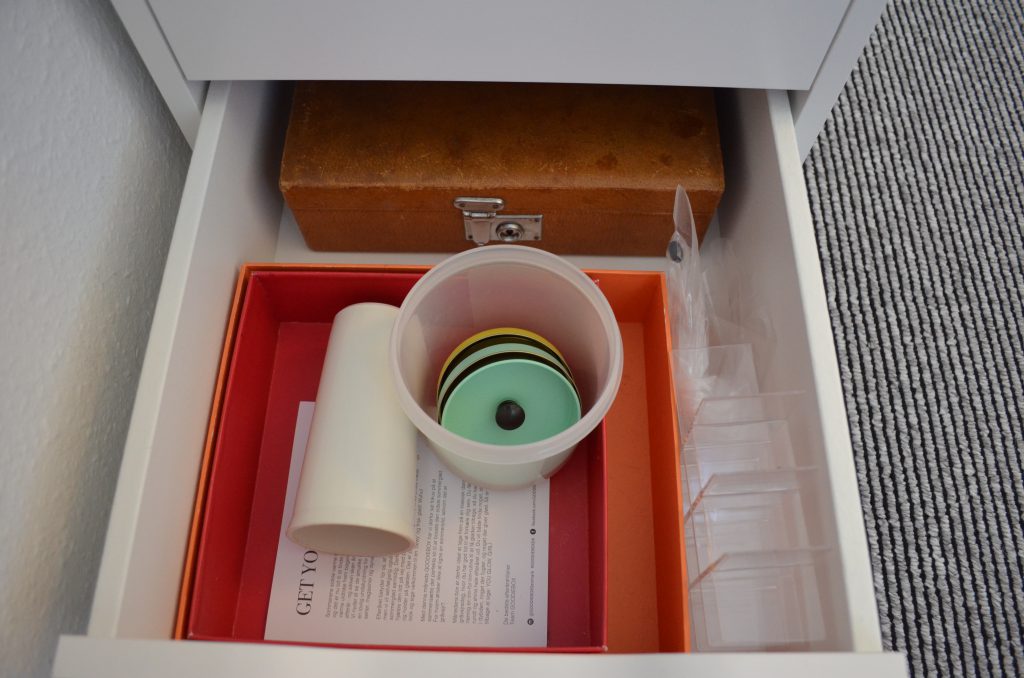 Everything is working pretty great right now, though I might switch some of the drawers, so the samples drawer is moved to the first drawer, and then all the other shallow drawers moved down – simply because I can't look directly into the top drawer when I'm sitting in a chair and doing my makeup.
So to wrap up this dresser:
Positives:
Amazing amount of storage
Pretty cheap (749 DKK ~ $110 USD)
Negatives:
The drawers are kinda difficult to open – so sometimes the things inside get shuffled around a bit.
Heavy af – definitely not something you wanna move around too much alone. It weighs around 34 kg ~75 pounds.
How do you organize your makeup station/vanity? Are you into acrylic drawers or do you use baskets or something completely different?