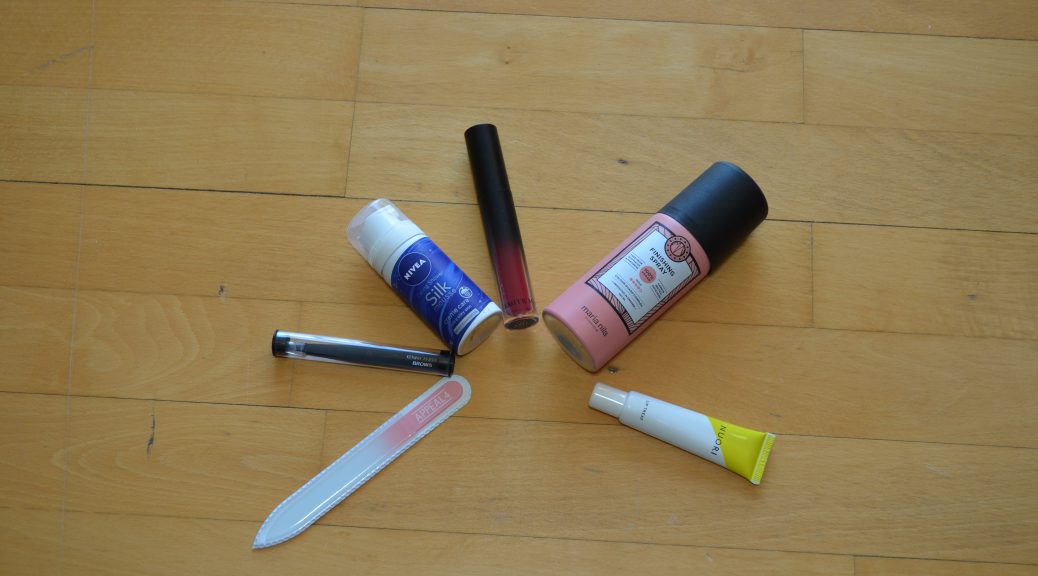 November Goodiebox: Beauty Secrets
November Goodiebox: Beauty Secrets
Another month, another (really late) Goodiebox post! This months theme was beauty secrets, and contained some tools and multi functions products. Let's dive in and see what I got.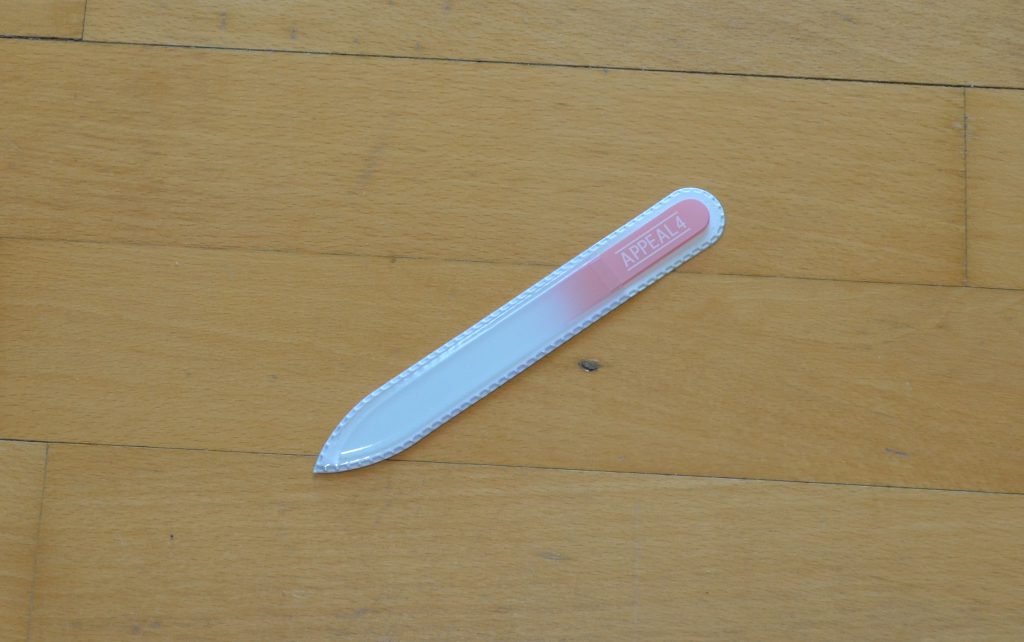 First up is a glass nail file. I've used a metal nail file for several years, so I'm pretty stoked to try this out. Personally I would have chosen another colour than pink (though they call it "peach" in the little brochure that came with the box), but it's not like I'm gonna have it on display, so it's not really an issue. It's sold in stores for 79 DKK (~11 USD).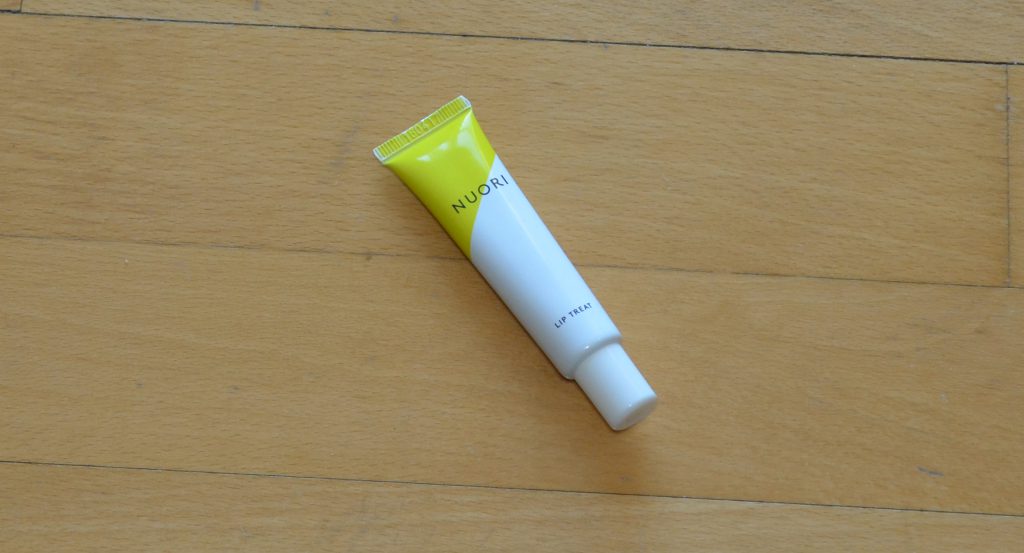 Next is a lip treatment by Nuori, and it's 100% natural ingredients. It's really thick, like I need to warm it up a bit before trying to get it out of the tube, otherwise it's not very willing to. It feels really moisturizing, so I'm definitely gonna get some use out if this – especially here in the winter where my lips always are super dry and flaky. This is sold for 185DKK (26,50 USD).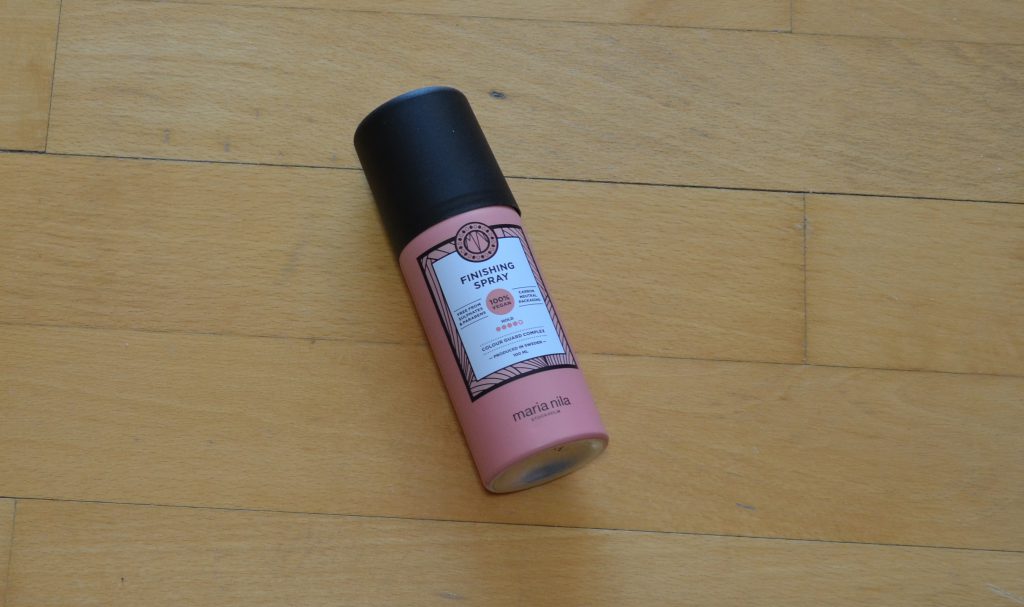 This is called a finishing spray, by Maria Nila, but it has several functions. It's protects against UV rays and heat, as well as sets the hair in place and adds volume. Plus all Maria Nila's products are 100% vegan, which is kinda cool. This is gonna be nice if I have to travel sometime, since it's a nice and small. This is sold for 99DKK (~14 USD).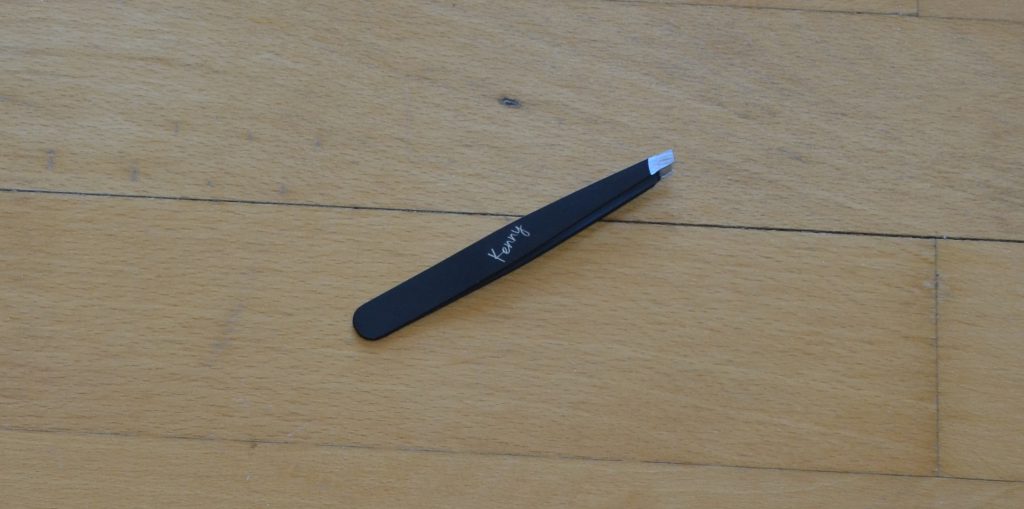 The tweezer by Kenny Anker Brows reminds me a lot of the tweezers from Tweezerman and Anastasia Beverly Hills, but the Kenny Anker one is painted with a matte paint, so it's not as slippery as the others. It seems like pretty good quality, but I already have several good tweezers, so this might end up in my bathroom so I have a tweezer close to every mirror in the house basically 🙂 . This can be bought for 195 DKK (~28 USD).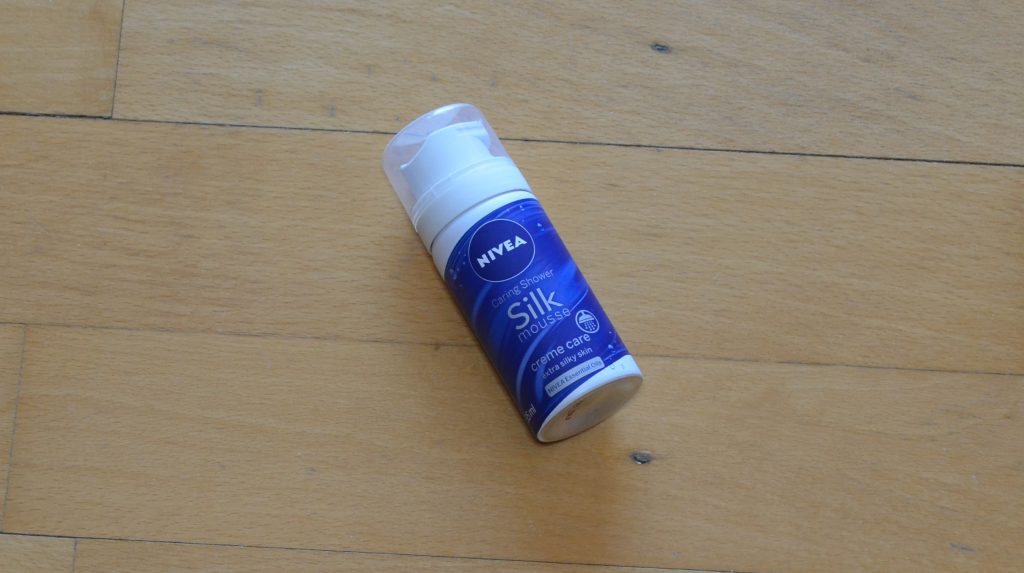 This is the Silk Mousse Cream Care Showergel (why does it have to have such a long name?) by Nivea. My skin is dehydrated, and in a constant state of dryness, so this is gonna be fun to try out and see if it makes a difference. Though, my husband isn't a fan of the Nivea scent, so hopefully it doesn't linger too long after the shower. In stores you can buy 200ml for 39DKK (5,50USD)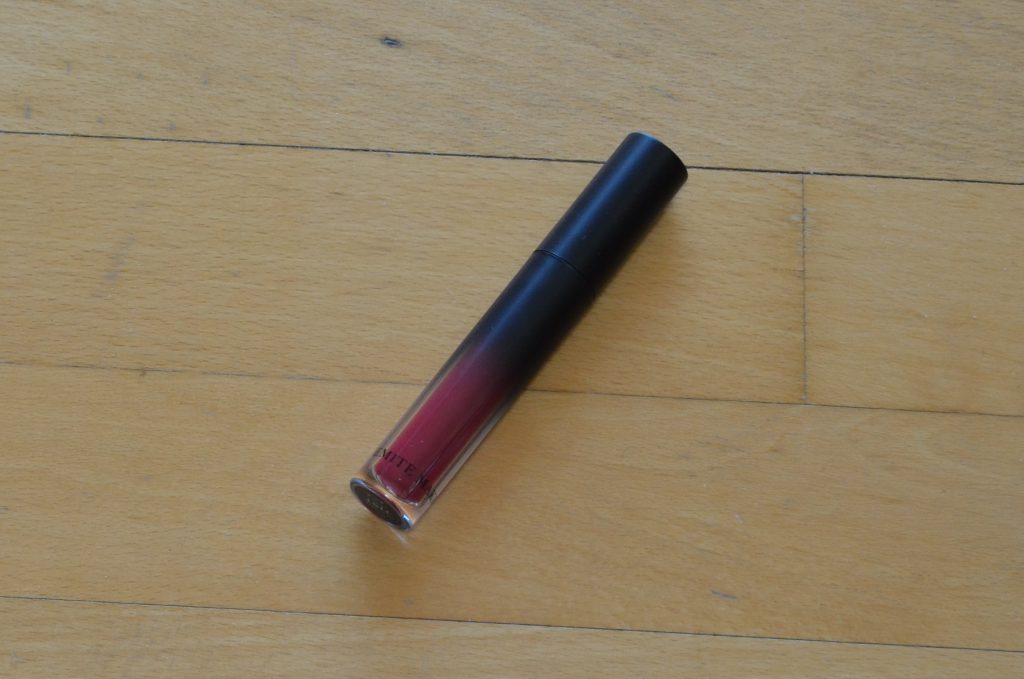 Last product in the box is probably my favorite this month. It's a lip and cheek tint by Emite (which is a Swedish brand).It's a really subtle colour, and is really flattering.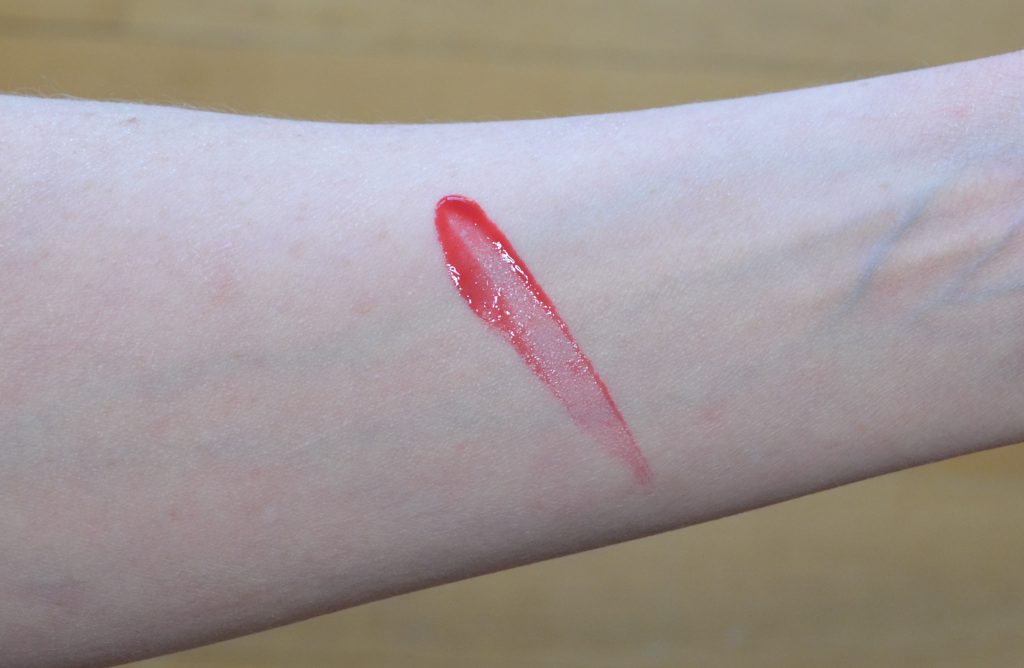 When I swatched it, it looked really red, but the colour looks really natural on my lips (haven't tried it on my cheeks yet).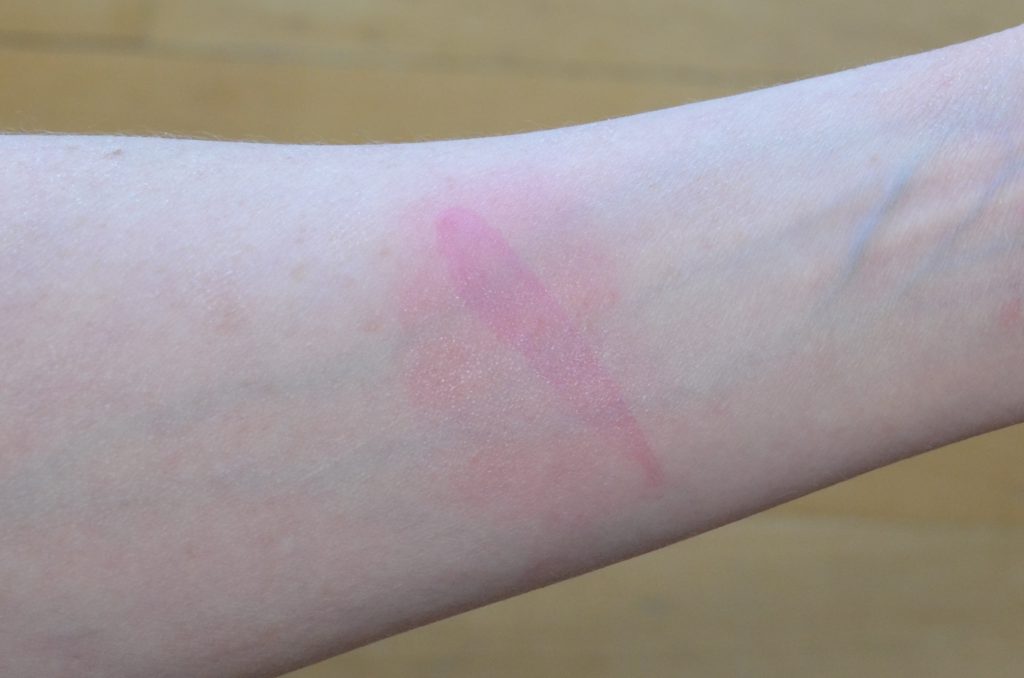 When I blended out the swatch after only, like, 2 minutes, it had already stained my arm quite a bit, so I can imagine it has a really great staining and thus staying power.
Last but not least, there was a gift card for 150DKK (~21USD) to fitfashion.dk – which mostly sells pants that has a little bit of shaping action going on. One thing I really love about this webpage is that it's possible to get pants that have shorter legs, so short people like me doesn't have to modify the pants themselves – or have a lot of fabric bobbling at the end of our legs. I ended up getting a pair for black friday, so I got even more discount. I really love the pants, even though they are definitely not suited for very cold weather. They make my ass look amazing, and I feel really sexy in them – which is always a plus 🙂 . I'll probably post a picture of them on my Instagram at some point, so follow me at daewyn86 for pictures of my ass – hah.
That's all from me for now. Do you have any subscription boxes? Did you get anything nice in November?