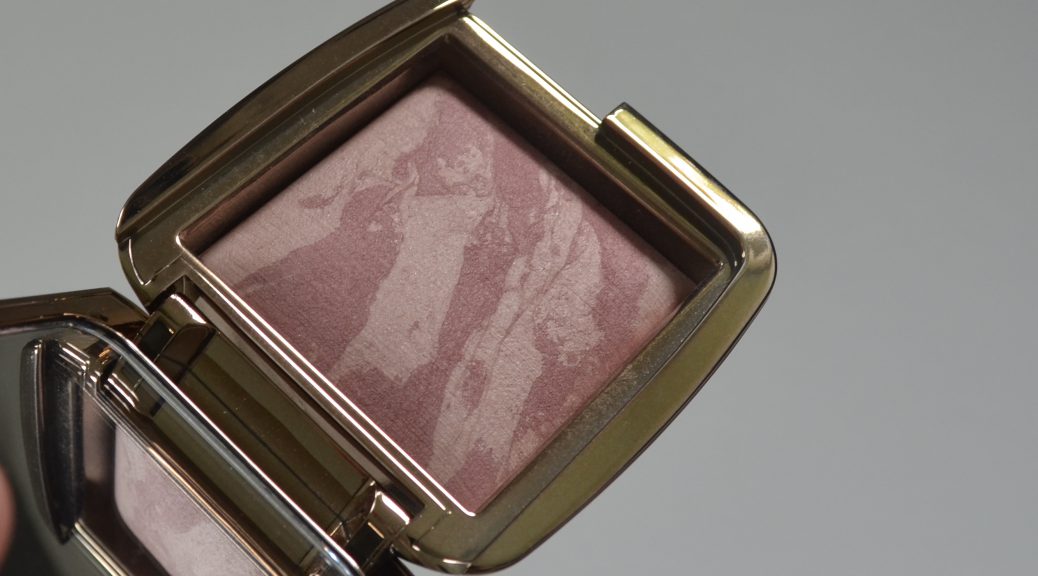 Tarte and Hourglass – Different sides of the spectrum for blush texture
Tarte and Hourglass – Different sides of the spectrum for blush texture
Hello there! Long time no see 🙂 . Here in Denmark we have a dull, cloudy day (what else is new) – but you know what's not dull? Pretty packaging!
And some of the most pretty packaging I have seen in a long time, comes from Hourglass. A sleek, reflective case with a beautiful product inside is what you can expect from them. Another bonus is that the case closes with a satisfying "pop" 🙂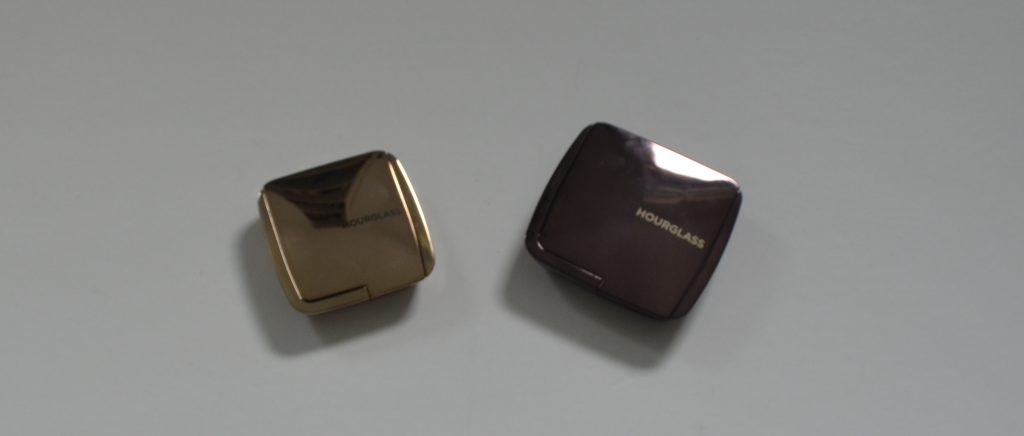 I don't think I have ever used such a finely ground powder as the Ambient Lighting Powder – it's super light and glides easily onto the skin. I use it to set my under-eye concealer – which it does flawlessly, so there is no creasing throughout the day. For the rest of my face I use a more heavy duty powder, since I get really oily during the day, and the Ambient Lighting Powder isn't all that great for massive oil control.
Hourglass describes this powder as "a champagne pearl powder that creates a soft, incandescent candlelit glow—day or night.". If you are really fair, this might actually be a little too dark for a highlighter/all over powder.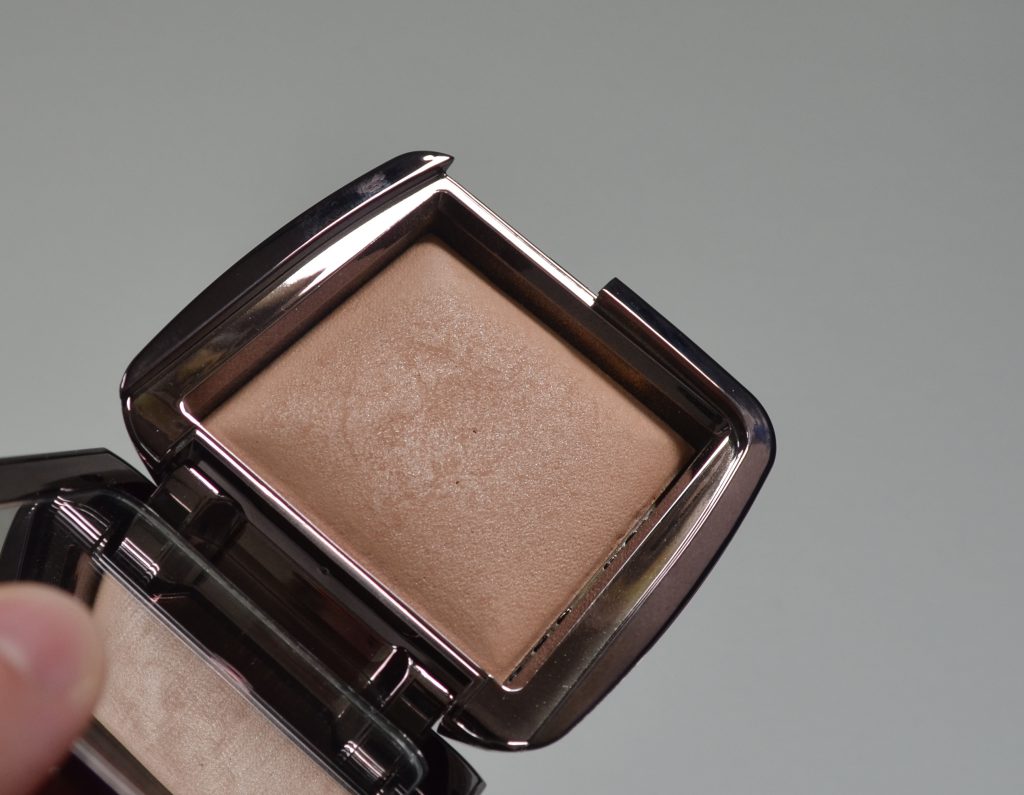 Another very finely ground powder in the Ambient Lighting Blush – it might be a general Hourglass thing, and I must say I'm a huge fan. With this blush it's hard to go wrong. It's nice subtle colour (Hourglass describes it as a soft plum colour, but it leans a little mauve to me), and has a nice payoff, where you can get a soft or a strong look – depending on the brush you use, and how many layers you apply. And just look at that marbling – sooo pretty. I'm such a sucker for pretty packaging/products.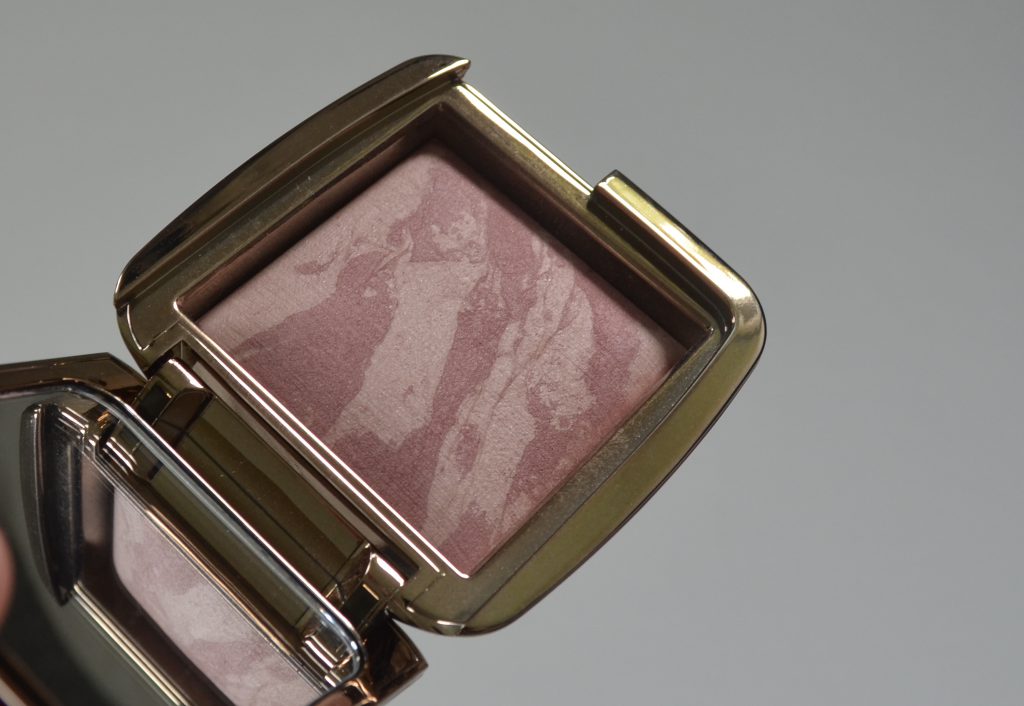 It looks really natural on the skin and has a slight glow to it, but not too crazy. It last well throughout the day, but I noticed a slight fading at the end of the day, but it might be due to my oily skin.
Both the Ambient Lighting Powder and the Blush has some kick up, since the powders are so fine. So when you swirl your brush into the pan, some powder flies into the air.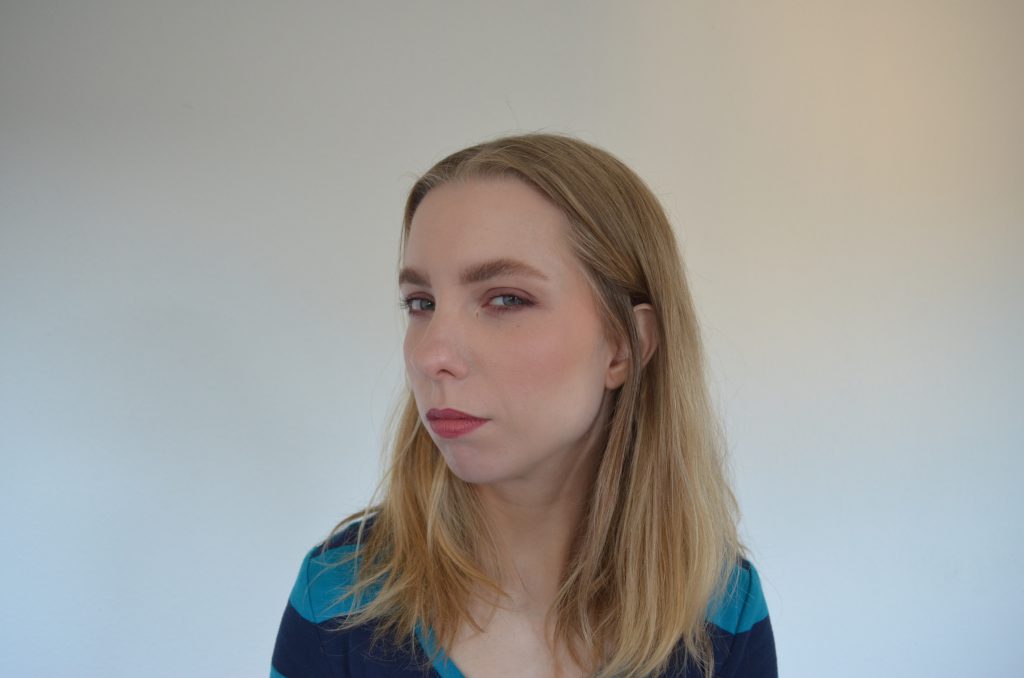 Now, this Tarte Amazonian Clay 12-hour Blush in Captivating is a whole other animal. Pretty packaging, yes, but way less flamboyant than the Hourglass ones. The case is colored after the blush inside, so if you have more than one, it will be very easy to differentiate between them. The powder also feels very different. Almost more firm or moist, I don't know – it's hard to describe. I have used it several times, and you can't even tell a difference in the pattern.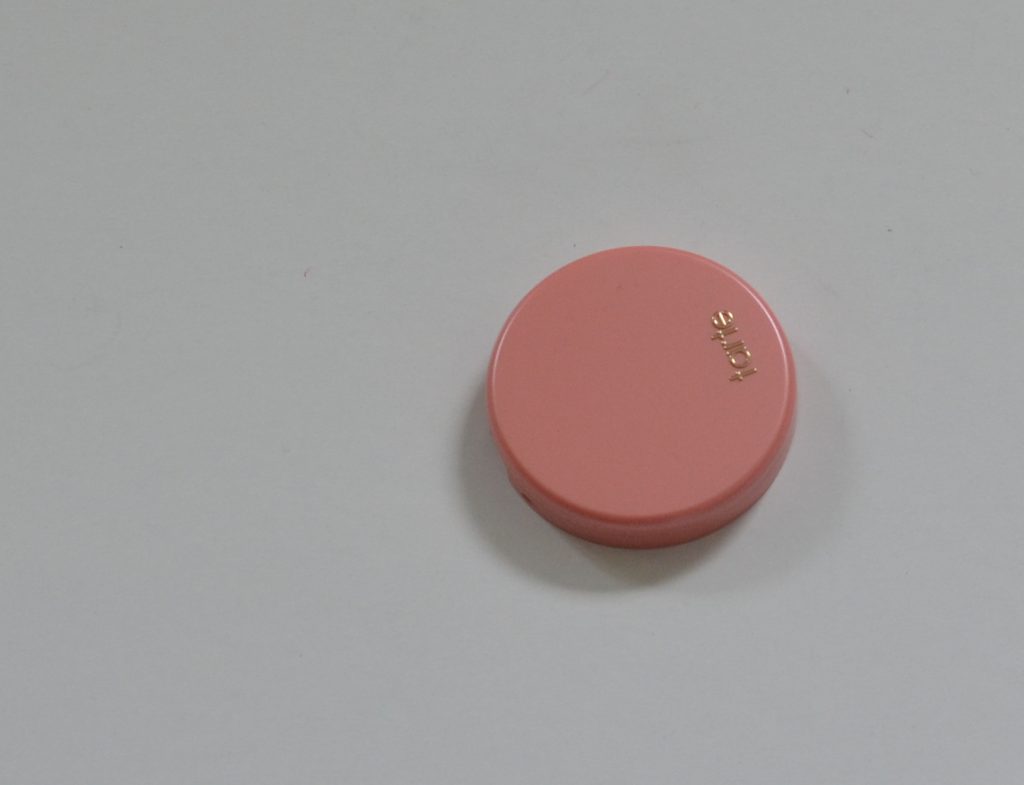 There is definitely no kick up in this pan, no matter how much you swirl a brush around. This might sound like it will be difficult to get any pigmentation out of it, but that is totally not the case. You can go full on 80's with this if you wanted, but a more subtle look is also very doable.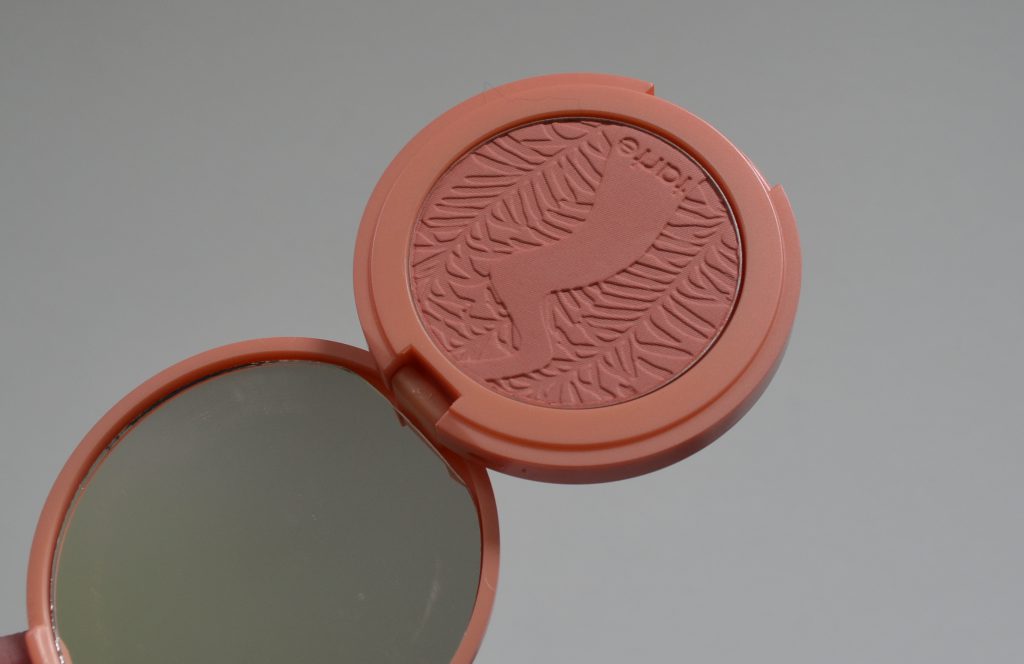 Tarte describes this as a warm peach colour, and I think it's really flattering on my skin tone, and it might even be great for darker skin tones. It has really great wear time – I don't notice any fading throughout the day with this.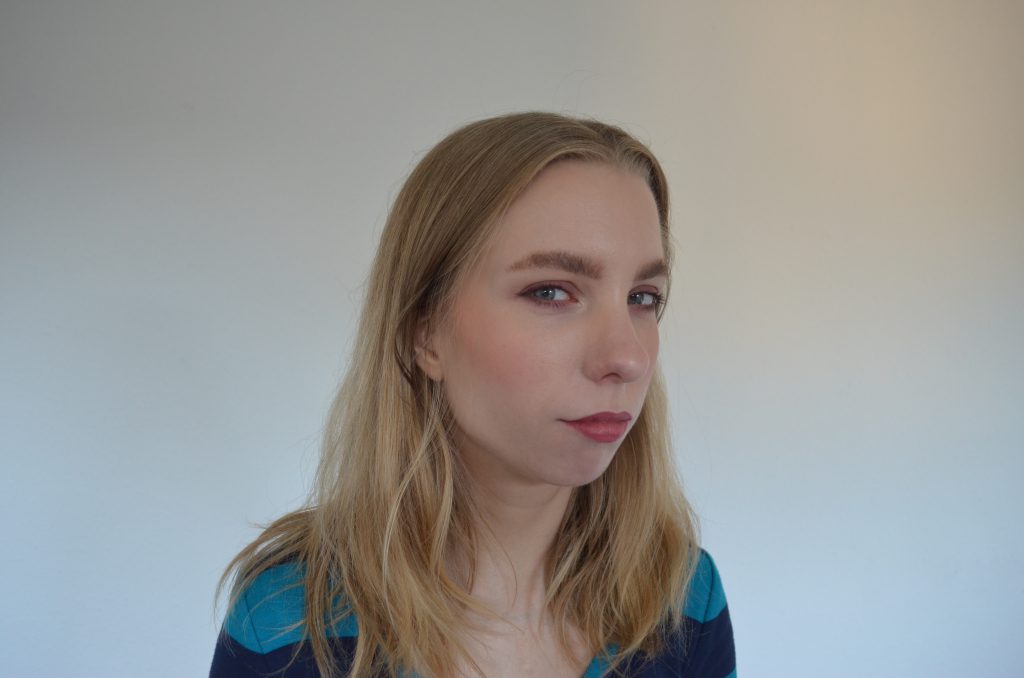 The swatches are done with a finger on bare skin and in natural lighting.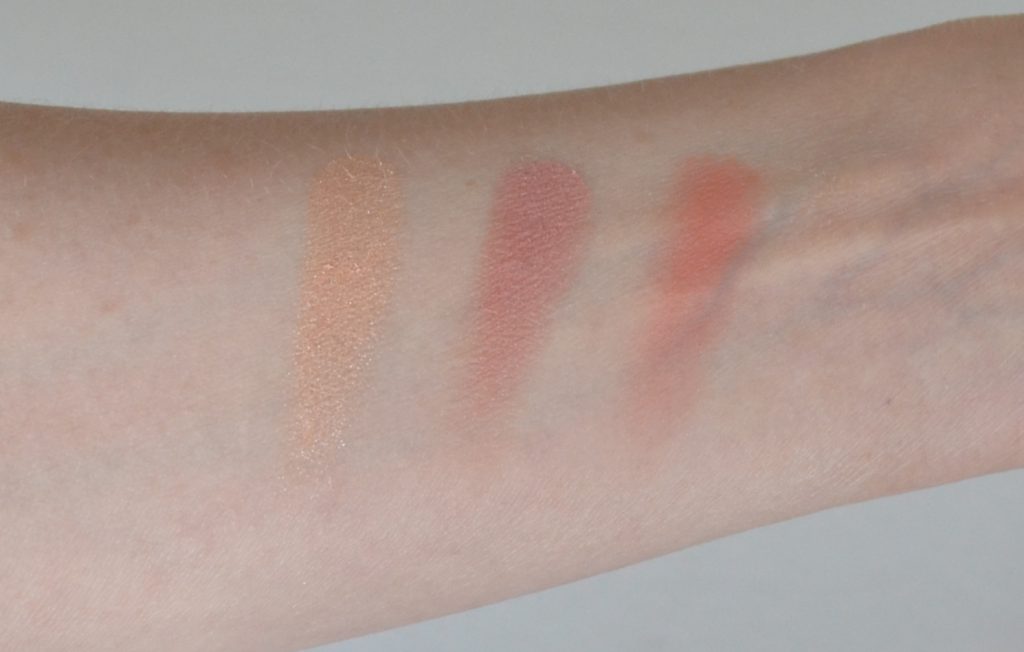 Hourglass Ambient Lighting powder: $46
Hourglass Ambient Lighting Blush: $38
Tarte Amazonian Clay 12-hour Blush: $28
Overall, I think all of these products are pretty amazing and high quality – have you tried any of these products? What are your thoughts?
All products purchased by me