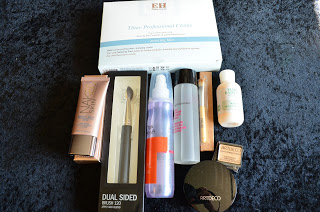 2013 week 18 School and haul
2013 week 18 School and haul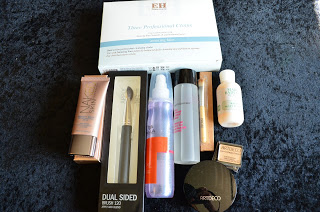 This week I used a lot of time working on an assignment for my district heating course as the program we were using was very difficult to use when you're not used to it, so we used very long time just to work on the simulations and gathering questions for when we saw the teacher next. The semester is almost over so the workload is, as usual, very high.
I got another Beautybay haul this week with face washing wipes from Emma Hardie, Mario Baduski day moisturiser, Priory concealer brush, Bare Minerals waterproof makeup remover, Wella heat protection spray, Japonesque two-sided foundation brush, Urban Decay Naked Beauty Balm and the two Art Deco items are a camouflage cream and a fixing powder.
The UD Naked Beauty Balm looks very orange when you put it on, but after blending you can't see it. I have to use it a bit more before I get a feeling for it.