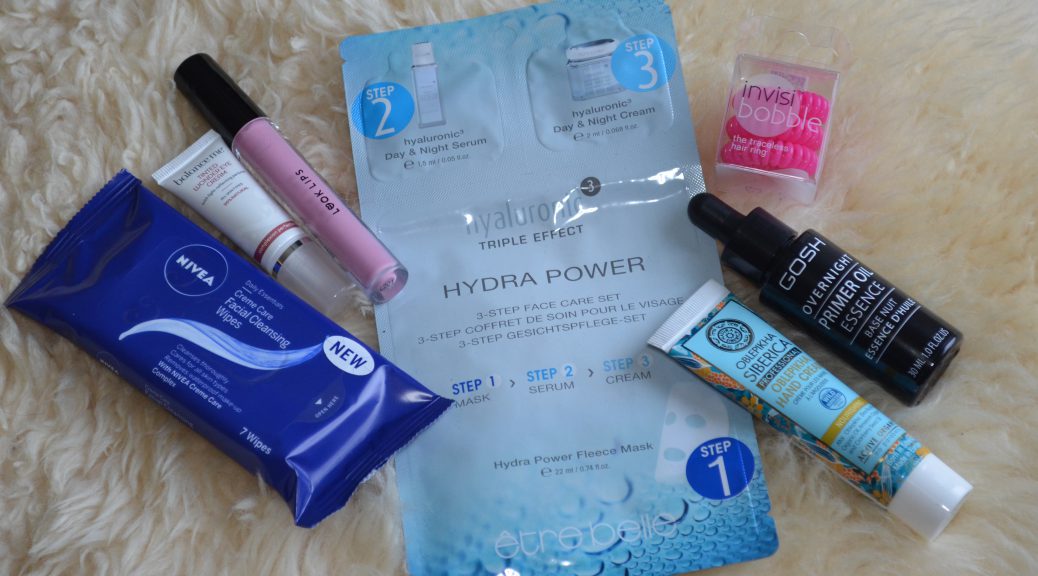 January Goodiebox: Beauty Resolution
January Goodiebox: Beauty Resolution
January Goodiebox has arrived! This box is all about beauty resolutions – so a bunch of products to spoil ourselves and improve beauty habits. I feel like I already have pretty good beauty habits, but I love being spoiled, so I'm exited about this box.
First up is a Balance Me Tinted Wonder Eye Cream, where I got 2 x 5ml – a full size product is 10ml and is sold for 215 DKK (~31 USD).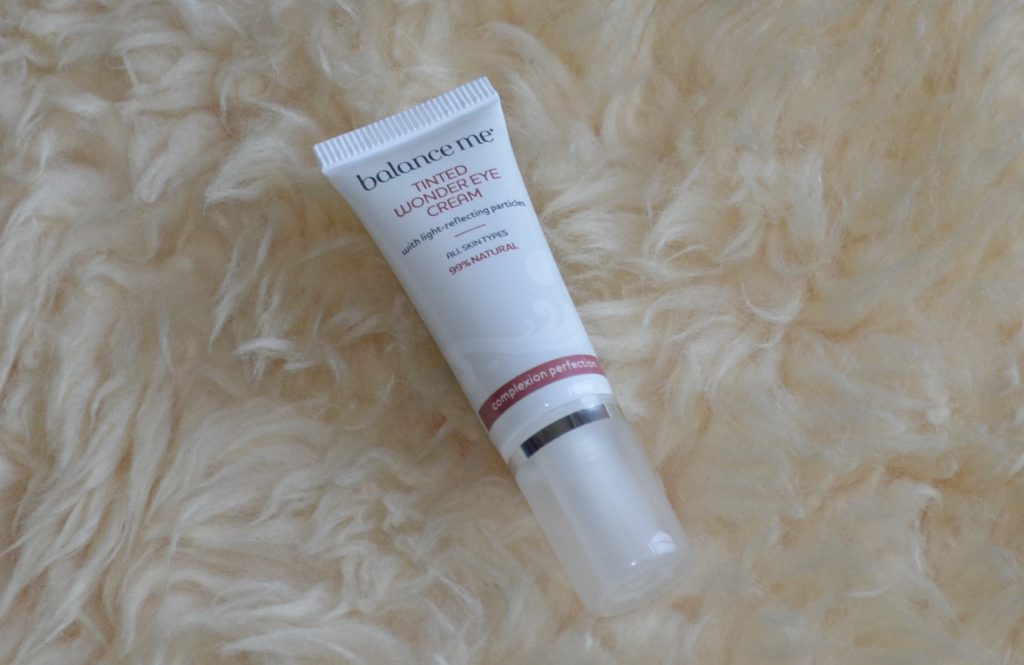 When I swatched this I was like, "oh my, this is totally not my shade" – it's very yellow and slightly too dark for me.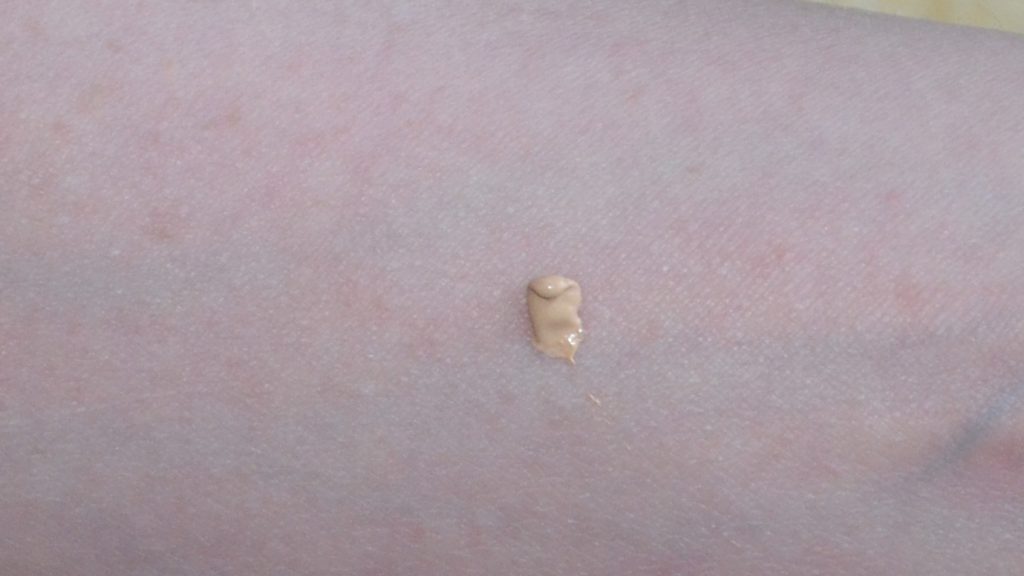 But when I blended it out I was surprised by how little colour it maintained. And after a few minutes it had basically disappeared into nothingness! So that's kinda cool. The brochure says the eye cream also can be used as an eye primer, so I'm gonna use this in the morning, either on its own, or after a regular face moisturizer – it feels kind of moisturizing, but I feel like the skin around my eyes always needs more moisture.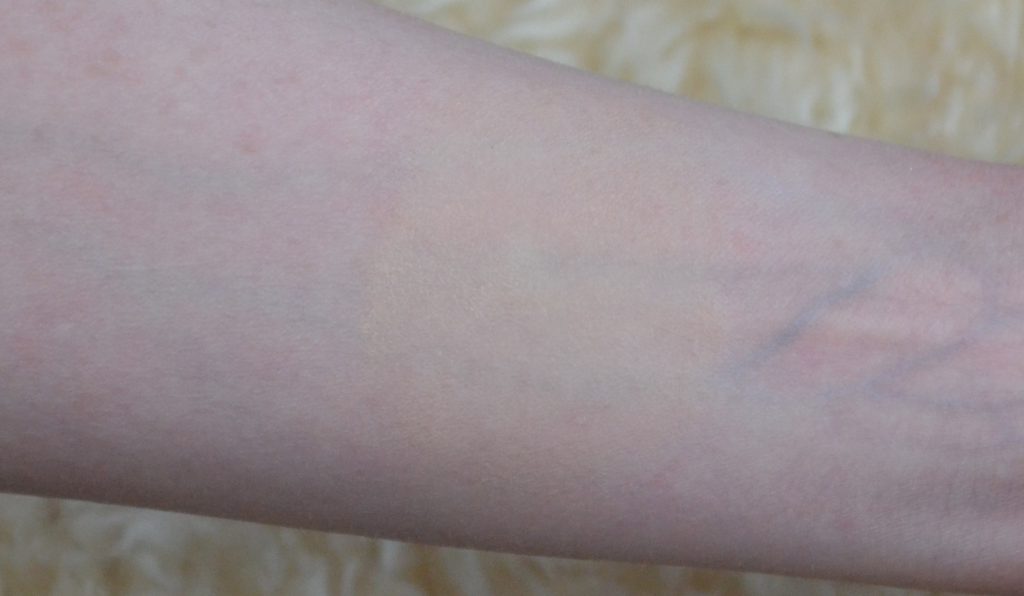 Next is the Look Lips lip gloss, that sells for 99 DKK (~14 USD). In the brochure they say it's to try something new this year, since matte lips have been all the jazz lately – but I'm really not a big fan of glossy lips. But I might find something to use it for.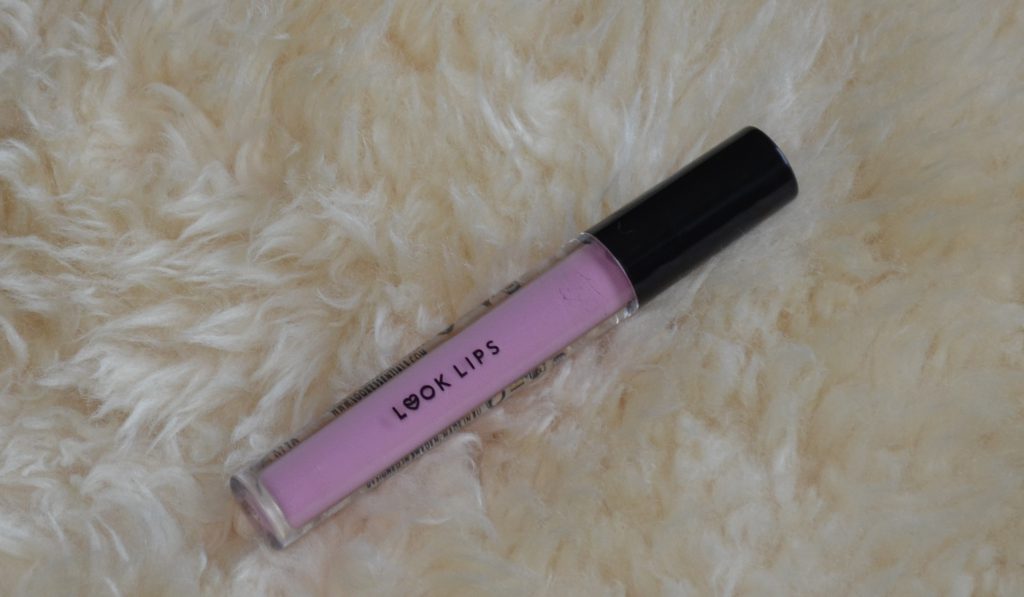 The wand is a oddly long doe foot applicator, that isn't as precise as I would usually like, but it's fairly sheer, so it works well enough.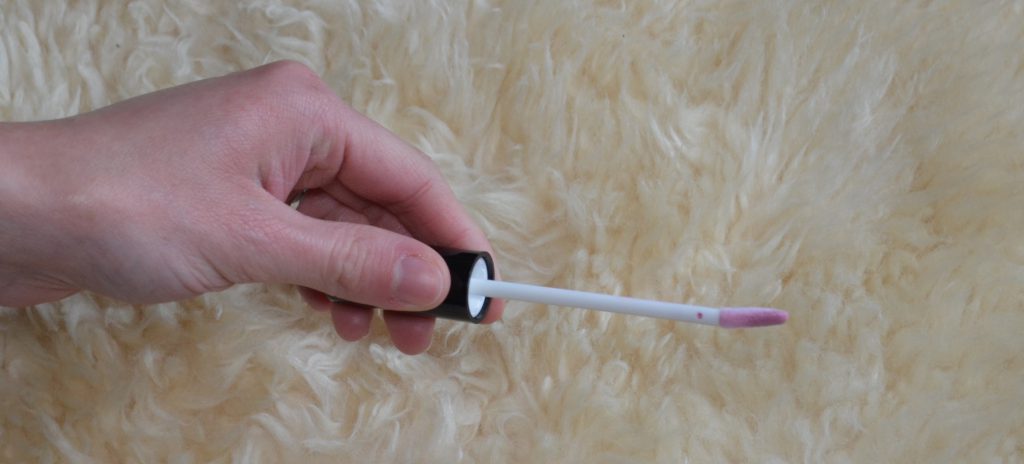 When I swatched it on my arm, it looked really pigmented and bubblegum pink – which is a lip colour I intensely dislike on myself, but on the lips it's very toned down, so way more tolerable.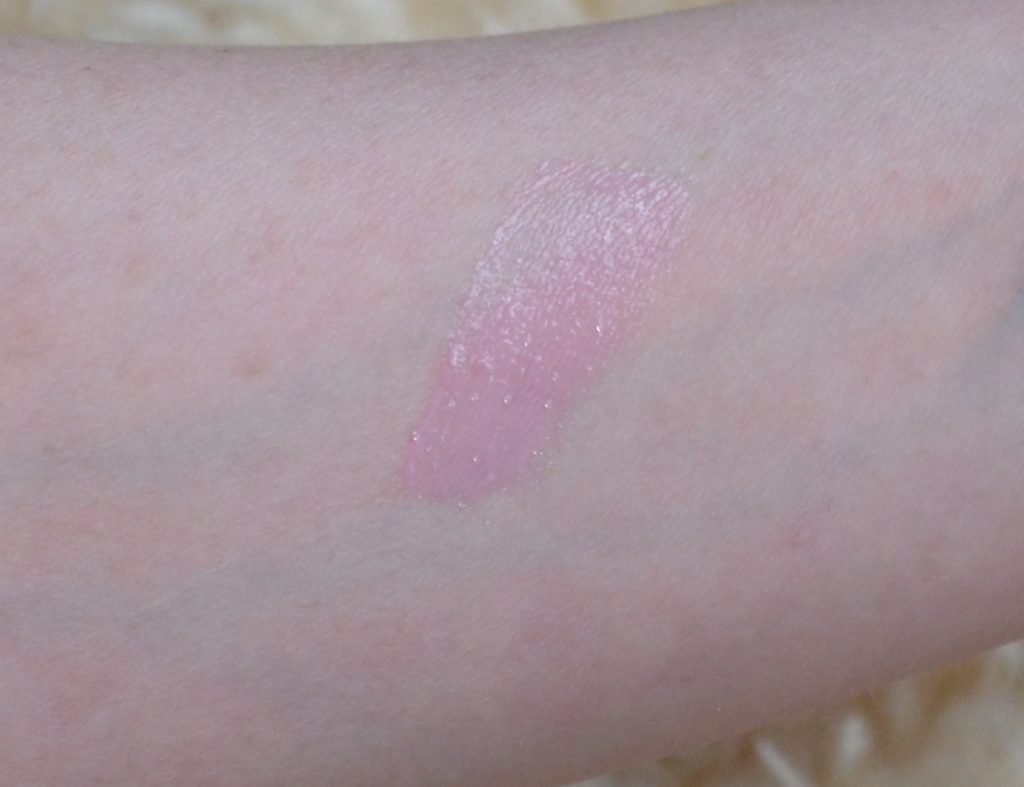 The brochure also says that it's not sticky, but I would deny that statement. This might not be as sticky as the 90's lip glosses, but it's still too sticky for my liking.
I'm gonna try and use this with a loose eye shadow on top to see how that would work, since I'm probably not gonna get any use out of it on its own.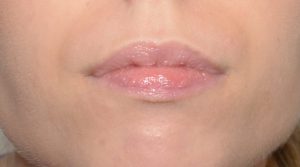 Next there was 3 Traceless Hair Rings from Invisibobble, which are hair ties that's supposed to not leave a dent in your hair after wearing it all day. When I first saw the name "Invisibobble" I thought it meant that it would be invisible in my hair, which it totally isn't.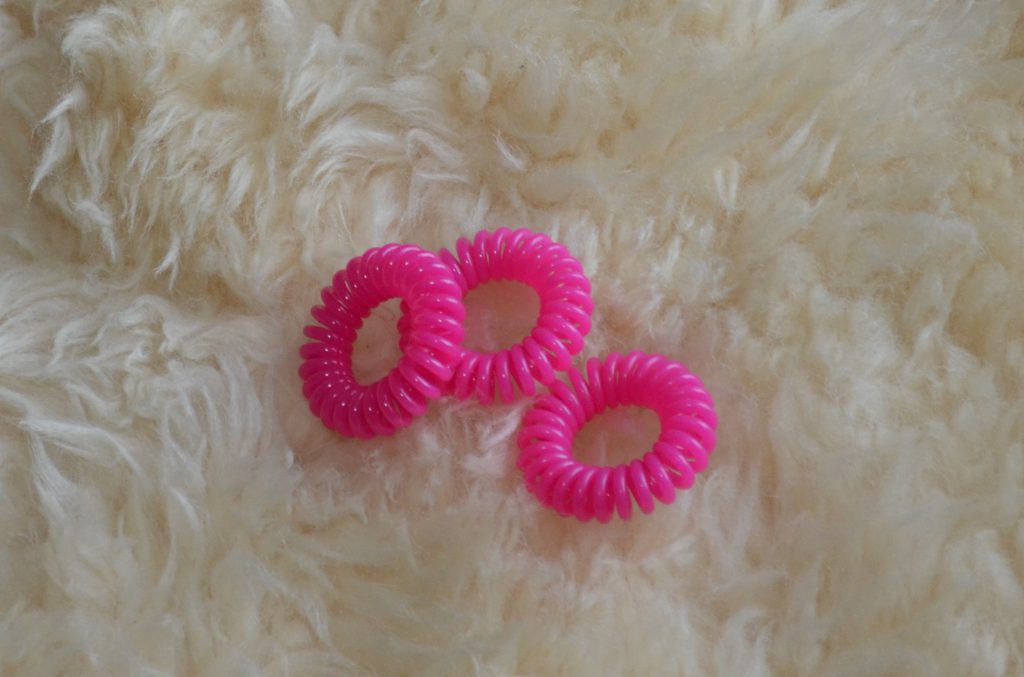 I have tried ties like these before (don't remember what brand) and I felt like they weren't strong enough to hold my very thick and heavy hair – these kind of have the same issue. I can use them for a low pony, or generally more relaxed hairstyles – so no high pony tails or fun buns. Now, pink is definitely not my choice of colour for something like this, but on the other hand it's kind of a fun colour to throw in my hair for a touch of girlyness.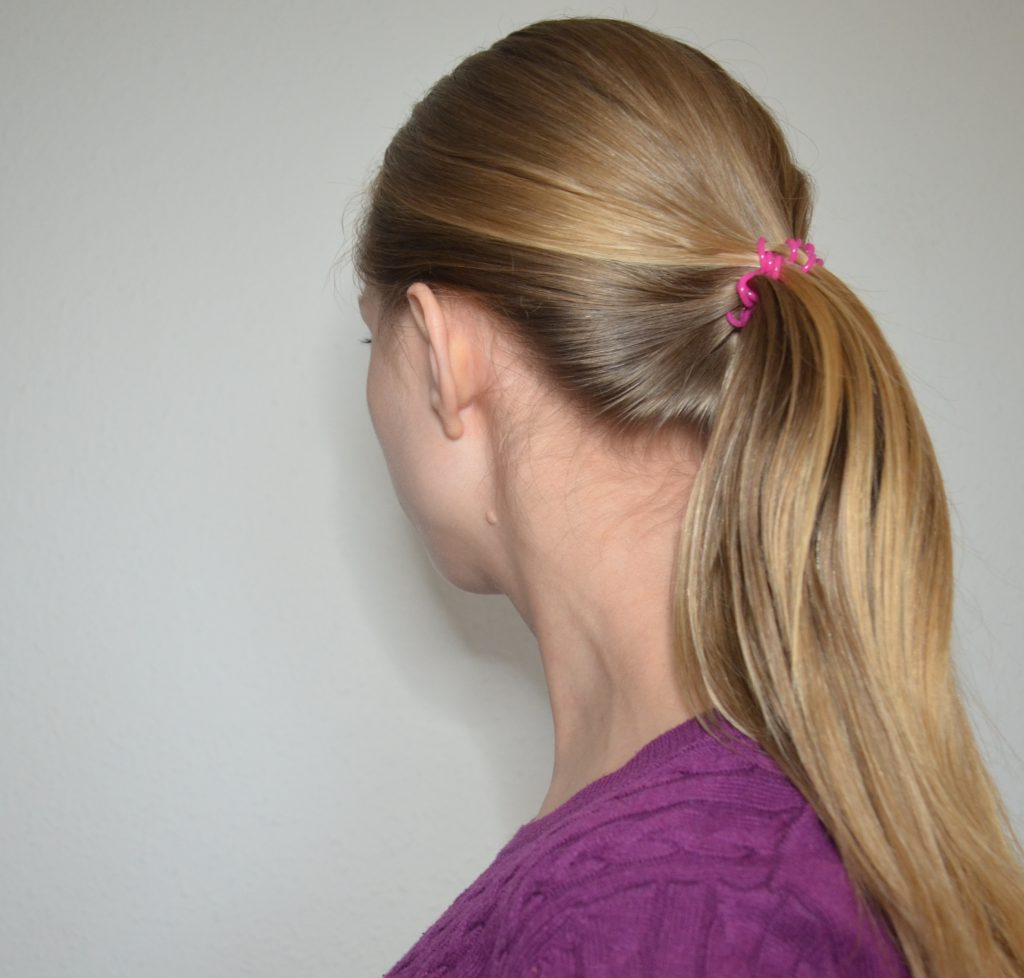 Then there was a Oblepikha Hand Cream from Natura Siberica, a what they call a full size (it doesn't actually have a size on it, but below is a picture in of it in my hand), which sells for 29 DKK (~4 USD).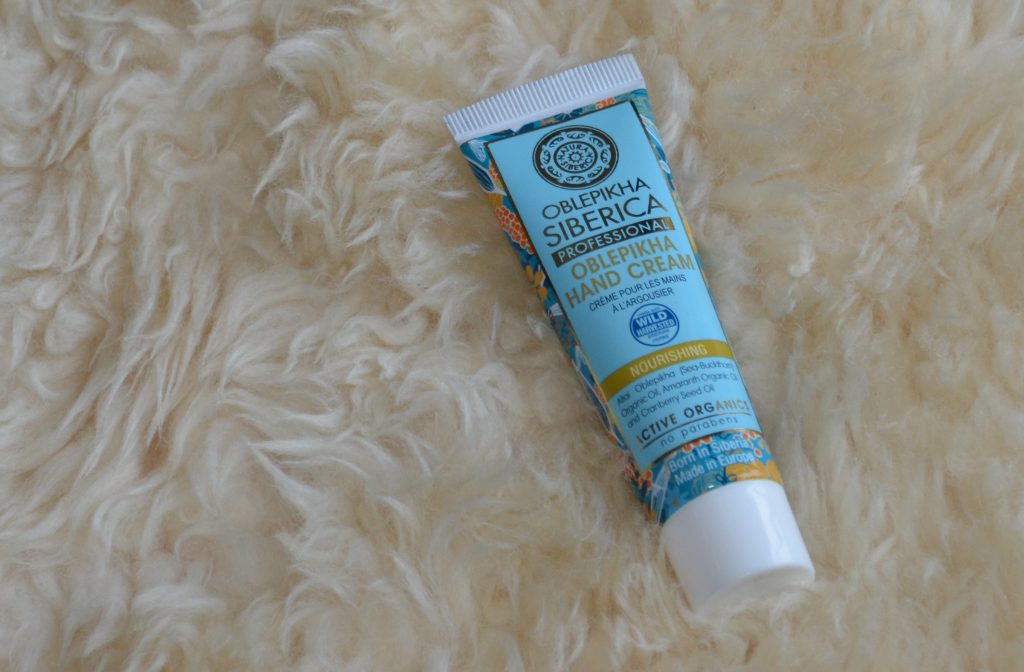 It feels very nourishing, which makes sense, since its catchphrase is "Born in Siberia, Made in Europe", and contains wild harvested Siberian herbs, so it's gonna be amazing here in the cold months (if the cold ever comes back to Denmark before next winter). I generally have really dry hands, and this doesn't irritate my skin, or feel sticky at all, which is awesome, but probably really difficult to get here.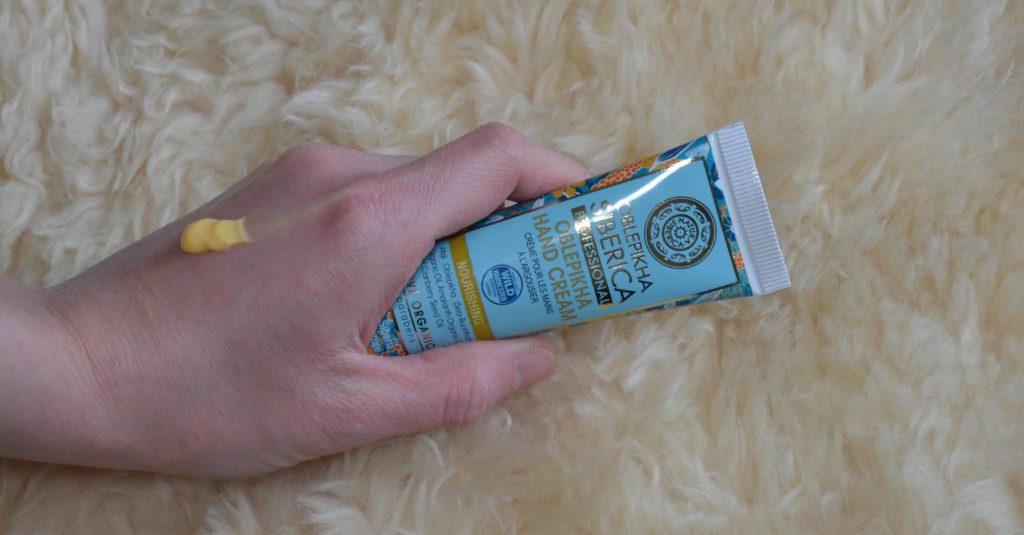 Does anyone else get excited about great hand cream? no? Just me then 🙂
Another promising item is the Overnight Primer Oil Essence from Gosh, another full size item of 30ml, and it sells for 159,95 DKK (~23 USD) – which is definitely not bad for this type of skin care product. My skin is dehydrated, so this is gonna be great to reintroduce some moisture into it. I usually slather my face with moisturizers and serums until I feel like I'm signaling for the aliens to come and get me. Very excited about trying this one out in my regular routine.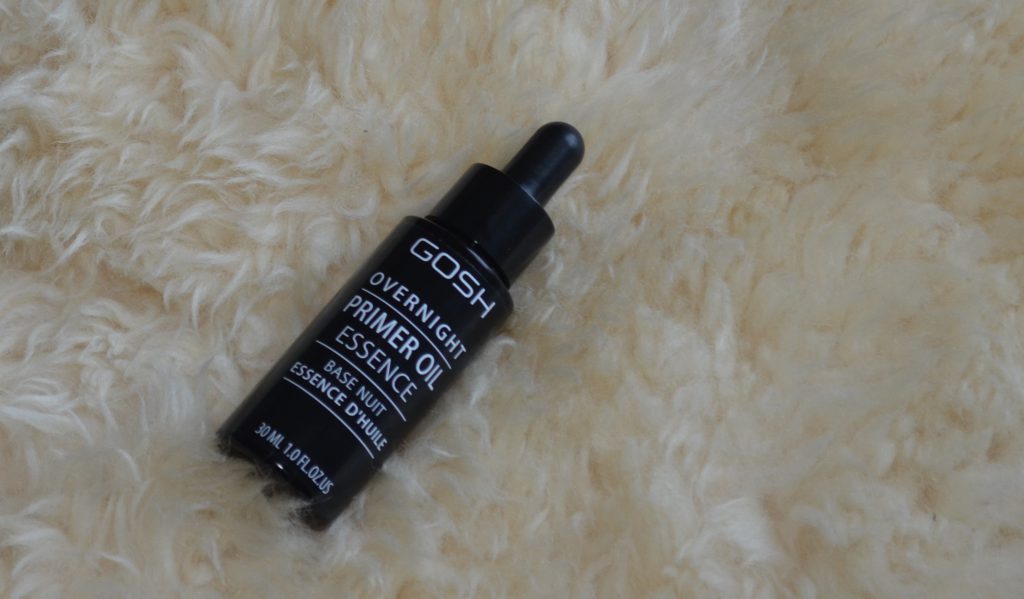 I have wanted to try sheet masks for quite some time, so this next item is pretty exciting as well. This is the Hydra Power Hyaluronic Triple Effect 3-step Face Care set and it sells for 245DKK (35 USD) for 5 pieces. It has the sheet mask, a hyaluronic day & night serum, and a hyaluronic day & night cream. In the Goodiebox it was possible to get one of 4 different sheet mask, and this is the one I got – I think I prefer this one, since it has the serum and cream as well as the sheet mask. The only quarrel I have with sheet masks in general is the fact that it produces a lot of waste, which could be avoided by using regular moisturizers. But since I have one, I'm definitely looking forward to trying it.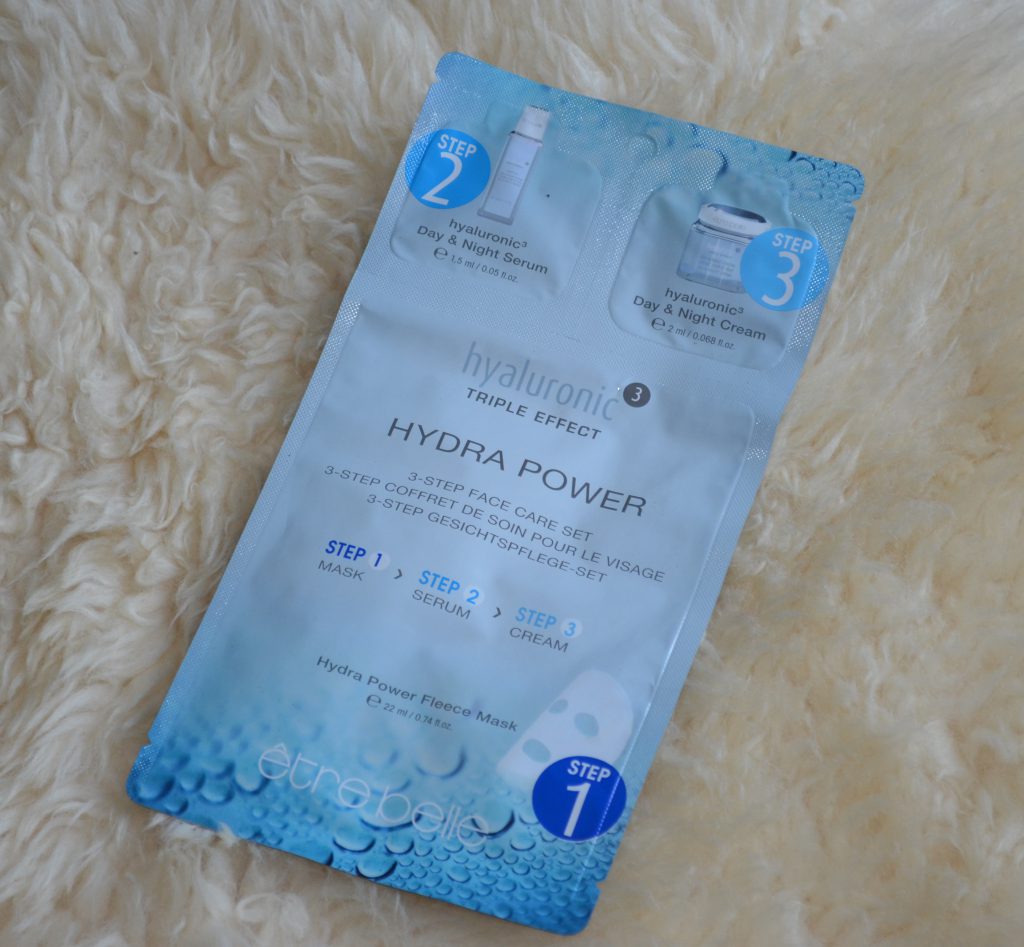 Last, but not least, we have the Nivea Essentials Facial Cleansing Wipes, where the full size is sold for 49DKK (7 USD). I don't use facial wipes for removing my face/eye makeup – mostly since it's another wasteful step to have each day – but I use them to remove swatches from my arm, or if I messed up a lip application. So I will get some use out of this, but I do have a slight stockpile of makeup wipes so I don't need any new ones for quite some time. I can't smell them myself, but the brochure says they have the "classical" Nivea scent, which my husband is totally not a fan of, so I'll have to try and use them when he isn't home.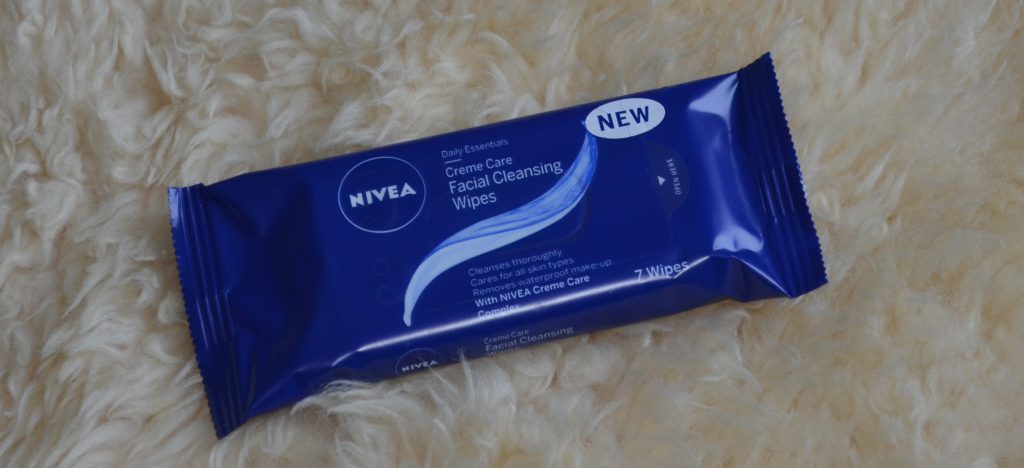 That was this months Goodiebox. Overall pretty exciting stuff. I'm looking forward to using the Gosh Overnight Primer Oil, the hand creme  and the sheet mask.
Did you receive anything nice in your subscription boxes?