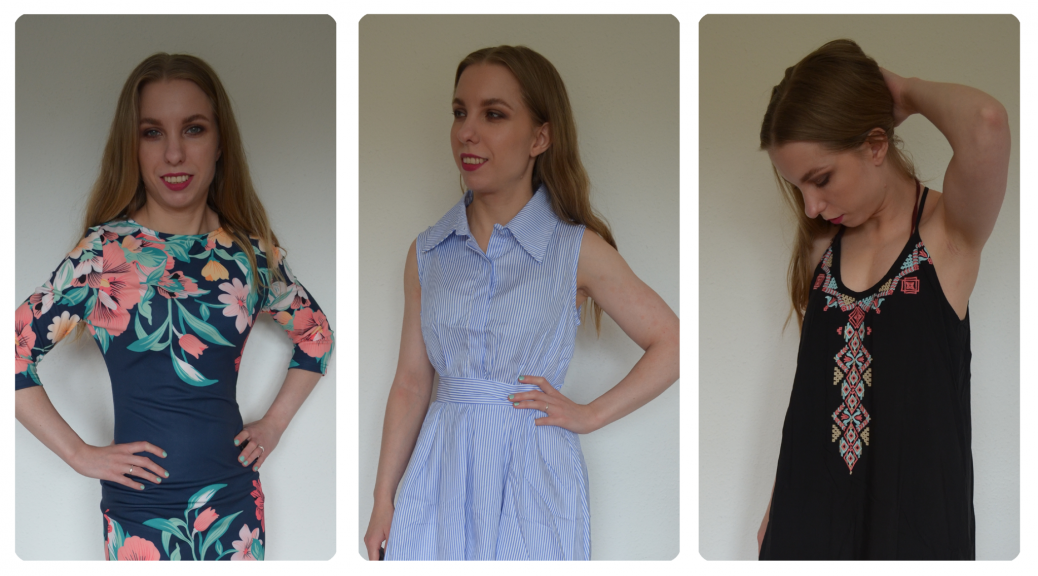 SheIn Haul – Dress to Impress!
SheIn Haul – Dress to Impress!
Greeting everyone! So, I haven't had the chance to do any real shopping for quite a while, since we have been trying to save money, but I discovered a fairly cheap shopping site, called SheIn.com, through Biohazardous Beauty on Youtube. The site had a sale, and I ended up buying a bunch of things!
First of all, SheIn is an amazingly clever place – they have every needed measurement in all the sizes, as well as the model's measurements and what size she's wearing! I find that to be totally amazing. That way you can be pretty damn sure that you get the correct size. My usual tactic is to buy XS in tops and dresses (pants and skirts are around a small, but I prefer to try on especially pants before buying), but as you'll see further down, that tactic got shot to the ground here, so I'm super thankful they have all that information for me to make my decision on, so I didn't have to return something (or end up with clothes in my closet that doesn't fit).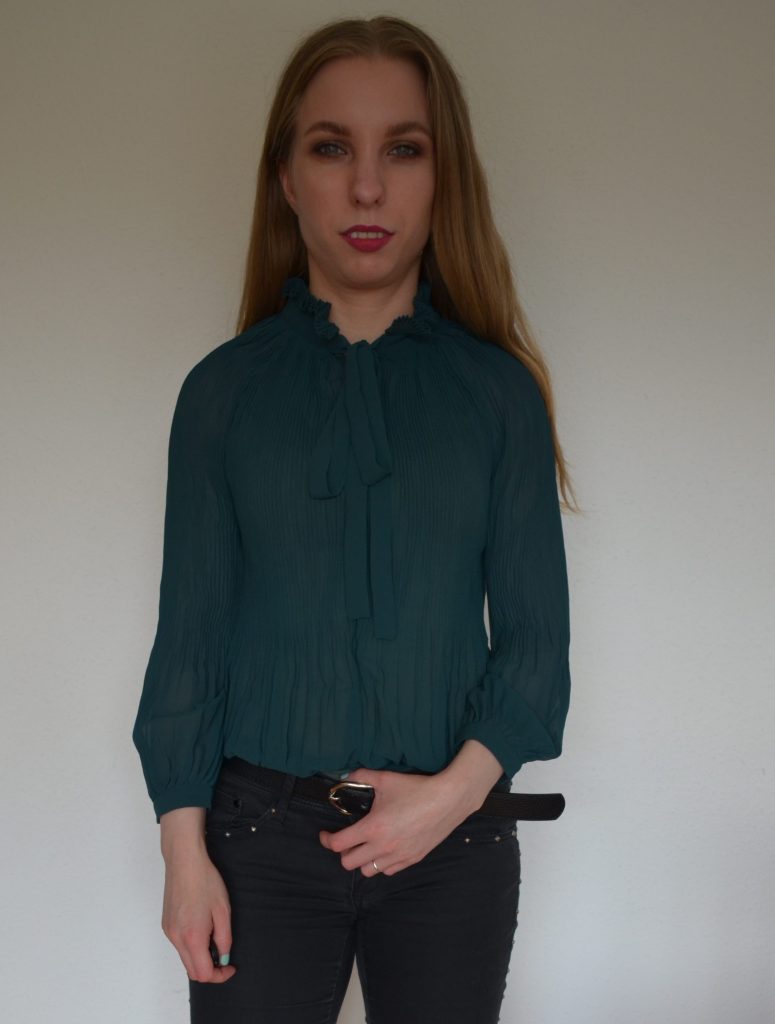 The first piece is a dark green bodysuit, that I got in an XS for 23 USD. I love love, love, this bodysuit. it's super comfortable to wear, though it needs a strap top underneath since it's quite see-through. It will be great for work, once I figure out what bottoms to wear – the pants I'm wearing here are not exactly suited for work with their studs and all. Maybe I'll use one of my skirts with it since I have no nice pants that aren't sort of high waisted at the moment.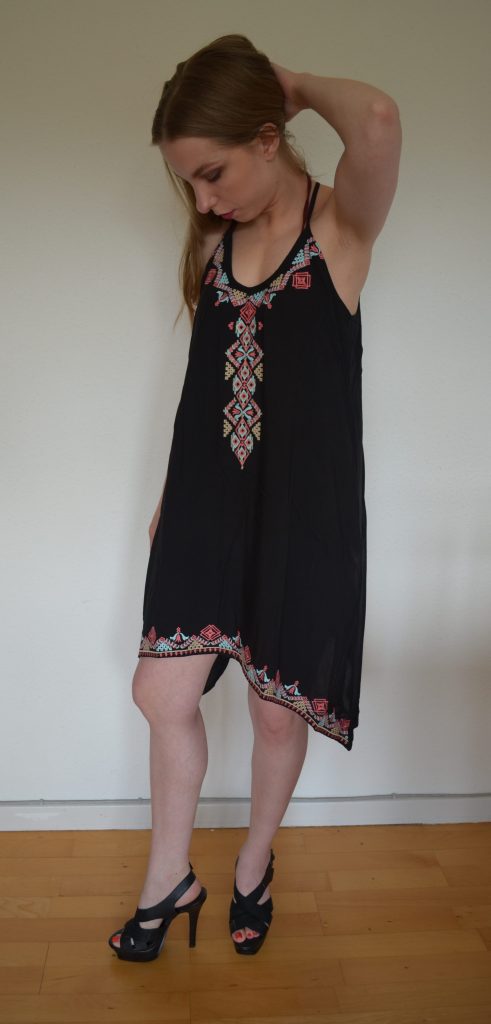 I bought this cute little strappy dress (one size) for 16 USD, and I think it'll be great for the summer. I love that it isn't too long, and it's kind of flowy so it won't be too warm to wear in really hot weather. I bet I could even pair it with a belt of some sort to give it some more shape, but mostly I will probably wear it as is, to benefit from the passive ventilation it gives. The quality of the fabric is not amazing, but what can you really expect for 16 dollars.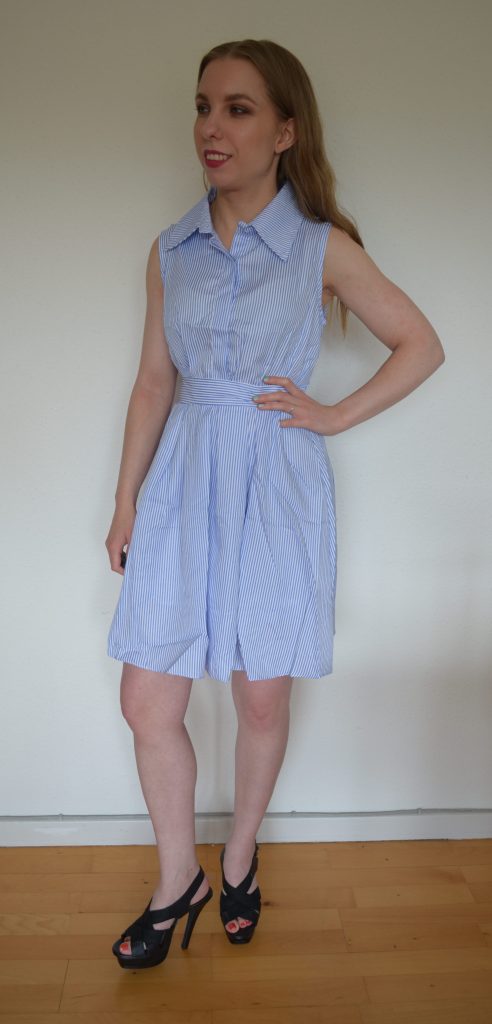 This shirtdress I got in a small for 19 USD, and I think it will be great for an office dress in the summer. The quality is okay, nothing amazing – the fabric is a little bit thin and might need an ironing from time to time. The waist is tied in with a strap of fabric that's attached to the front (so it doesn't scoot around all willy-nilly), which is really nice to accent the shapes of my body. The length is also really great – it's so difficult for me to find dresses that aren't below knee length.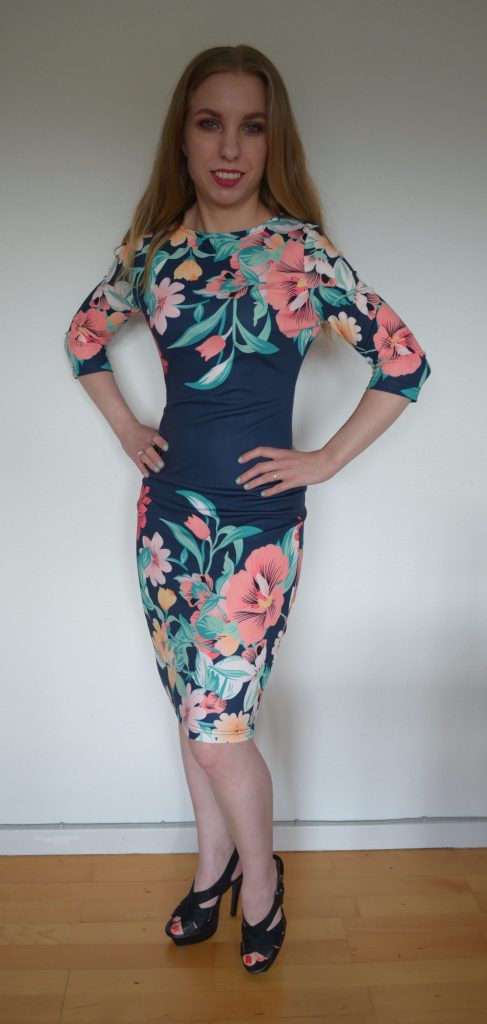 Now, this navy flower dress I got in a small, for 15 USD. It's a bit out of my comfort zone since it's super fitted (so I basically can't eat or drink too much when wearing it, otherwise my stomach will protrude too much!), but at this price point, I figured I could try it out since I really like the design of it. The flowers are really pretty, without being "old" looking. The fabric is also really nice and comfortable. I'm considering buying a wide belt to wear with it, so I won't stress out too much about my intestines (I have my eyes on this, also from SheIn).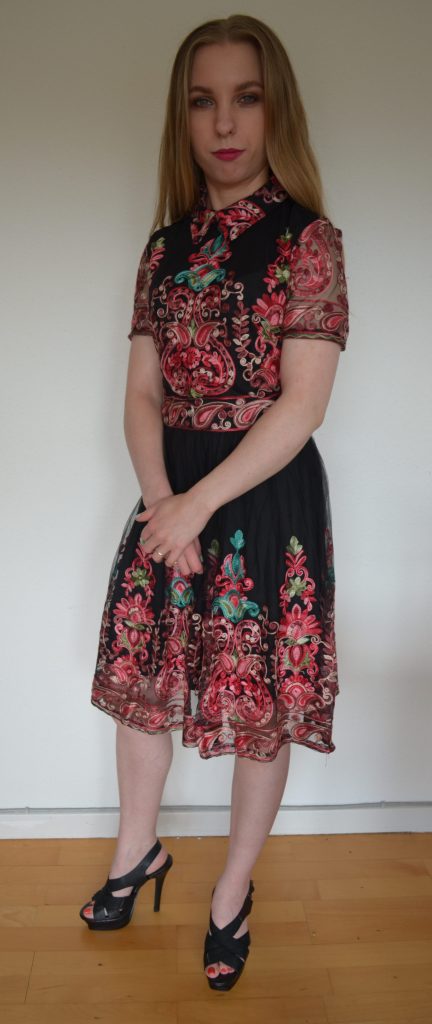 This cute little, embroidered dress I got, also in a small, for 26 USD. I'm impressed with the quality of the embroidering, especially for that price. The dress has a transparent back, which means I'll most likely wear it with a strap top underneath. Sadly the waist sits a little low for me, so it wants to creep up to where I'm the smallest, but it's not that big of an issue, so I'll still gladly wear it.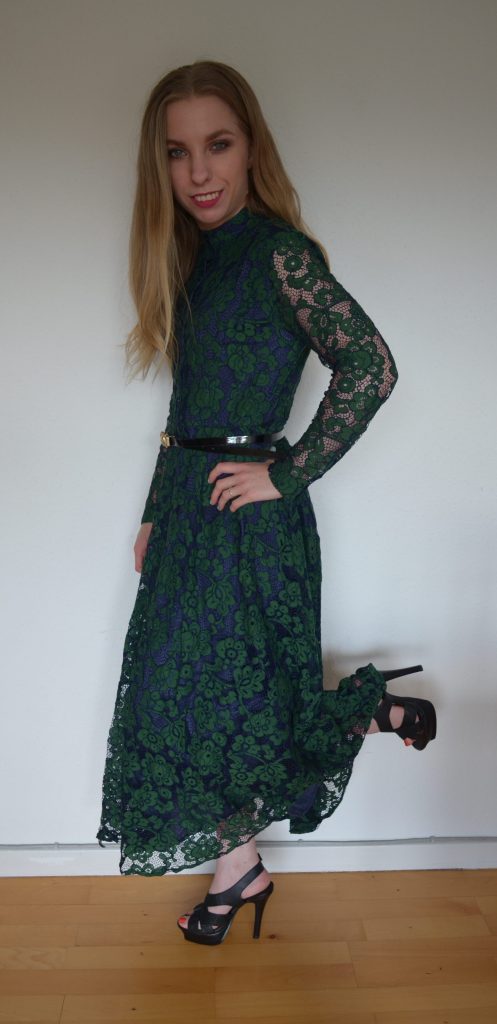 Last, but not least, is a beautiful green and blue, lace dress, that I got in a small for 38 USD, making this the most expensive item I got (but also the most expensive looking item). It comes with the little black belt I'm wearing in the picture. This is another great floral pattern that does not look old at all. And the colour combination of the marine blue lining and the deep green lace I'm totally in love with. The length is a bit below the middle of the shin, which is okay for this type of dress. I would have preferred it to hit the floor, but that is really difficult to find for my height, or you have to wear the tallest shoes to not step in the dress. I wore this for a business dinner with my husband's job, and I got several compliments on it! Oh – it also has pockets! I didn't know this until I had worn it for an hour or so, haha. Though I find the pockets sit a bit high, compared to what I'm familiar with (ie. pants), but I guess it's what works for a dress.
That's everything I got this time around – there is no doubt that I'll buy more things from SheIn in the future (I already have a few things on my wishlist). Every day new things get posted on their website, so there is always something new to look at and drool over and put on your wishlist.
Have you bought anything cool lately, let me know below – I would love to find new places to purchase things from!